Laxfield and District Museum is a real hidden gem of a place.
Suffolk is full of little museums that really have some interesting stories to tell. With many of them offering free entry, they are ideal places to pop into when you are visiting a village or town.
As well as having interesting exhibits, museums are usually within wonderful historic buildings too. Laxfield and District Museum certainly has both of these!
Laxfield and District Museum: A real hidden gem
I had always been aware of the 15th Century Guildhall in Laxfield on the occasions I had driven through the village.
Last weekend when visiting the monthly community market (which was brilliant by the way) I popped into Laxfield and District Museum located inside the guildhall to see what it had to offer. I was pleasantly surprised!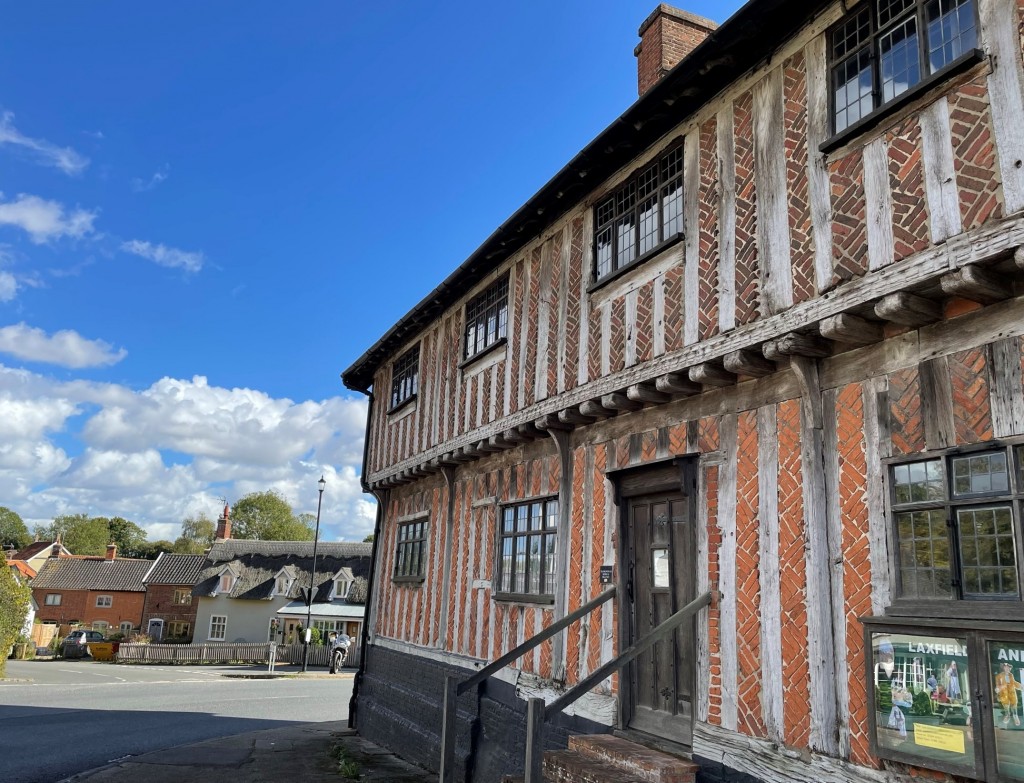 The Guildhall is Grade II listed and definitely an eyecatching piece of architecture. I loved just standing there admiring the herringbone patterned brickwork and I hadn't even got inside the museum yet!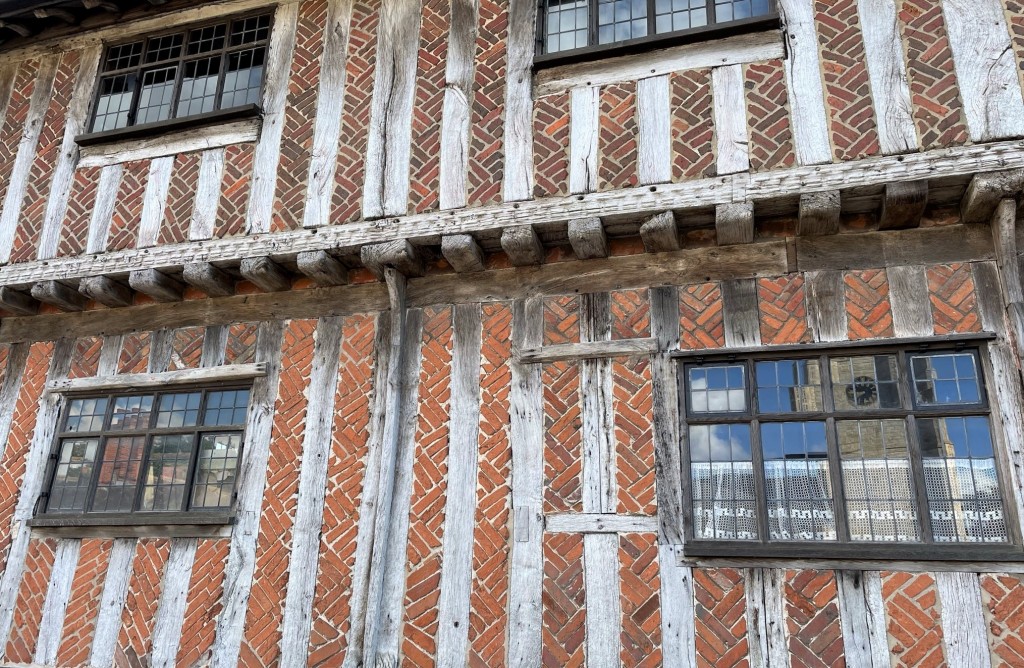 Once inside there are 2 floors with lots of interesting things to view and definitely something to suit all interests.
I particularly enjoyed the upstairs that had shop window displays from the early 20th century. It certainly makes you feel old though, when you remember some of the items from your childhood!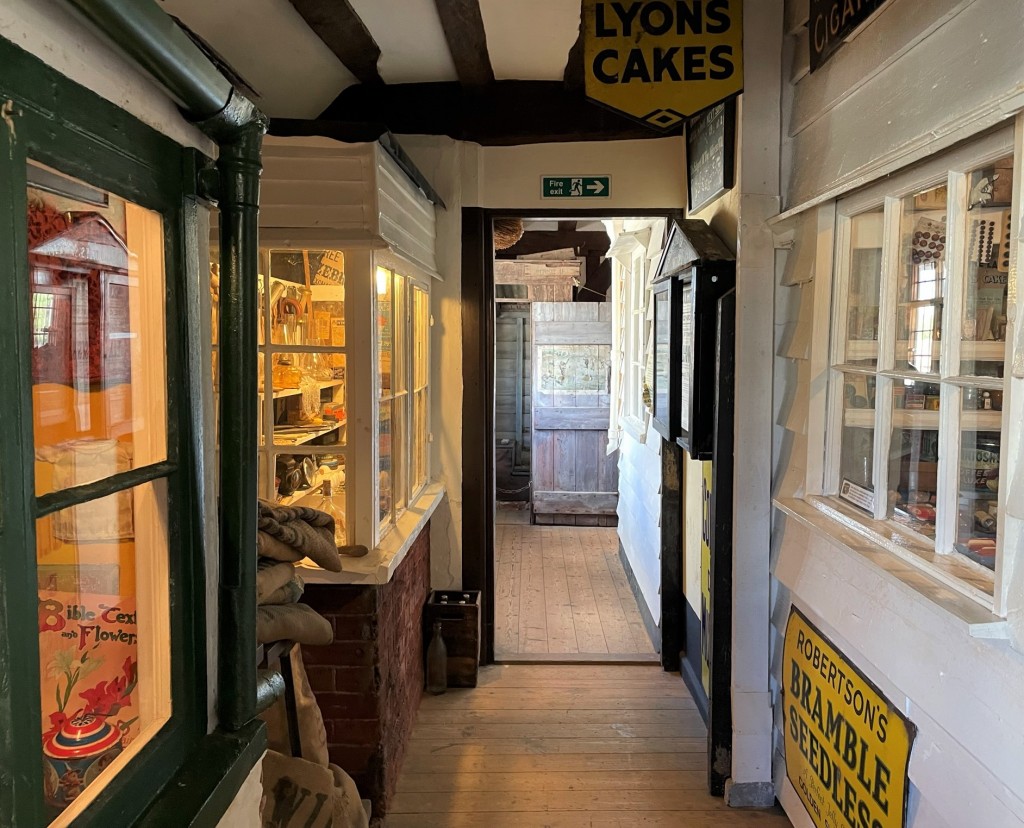 There were so many things to look at in the shop windows, it really did remind me of the make do and mend of years gone by. They had everything you could think of should you need to sew and mend all sorts of things!
I also loved the costumes display. In addition to these, there was information and exhibits of objects that had been found 'hidden' within houses such as baby bonnets and shoes found in chimneys, put there to ward off evil apparently!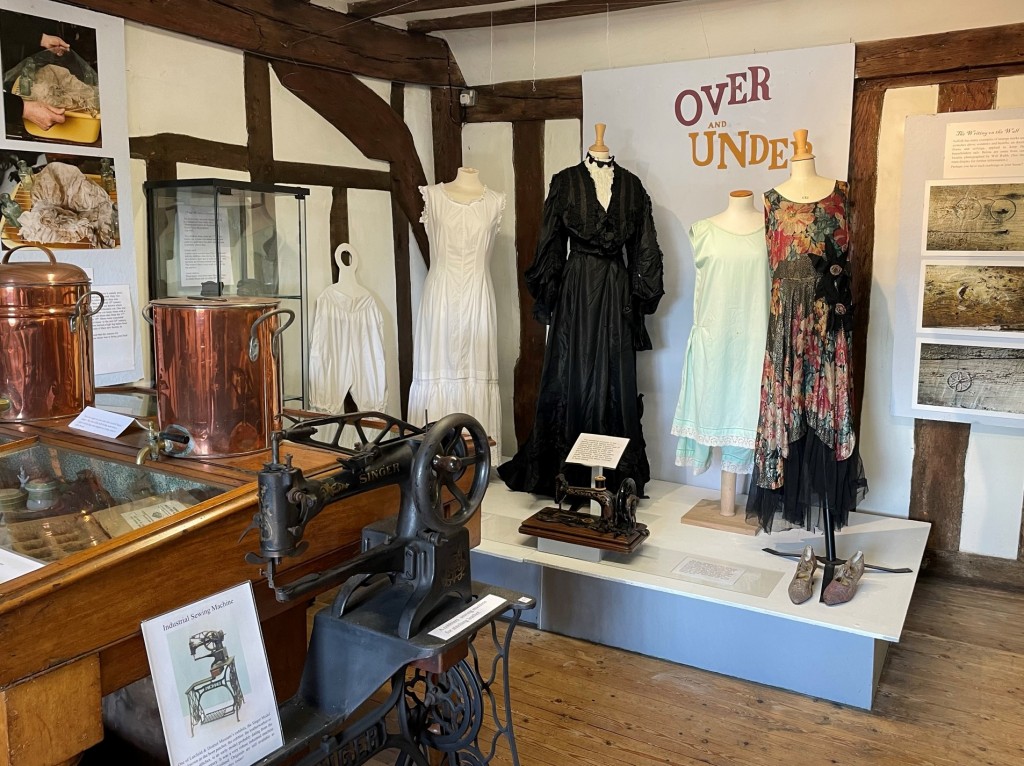 The museum also had lots of information about several local people in history such as William Dowsing, known as 'Smasher Dowsing' born in Laxfield in 1596.
He later held the job of 'commissioner for the destruction of monuments and idolatry and superstition'. This role made him responsible for removing and defacing relevant items such as altars, crucifixes, crosses and chancel steps.
There was lots of other interesting information about rural life, thatching and artefacts found in the village and local area.
Infact according to the museum website, the museum was created after a parish meeting in 1971 when attendees were asked to bring something old to exhibit in the hall and due to popularity, it grew from there – which is really lovely isn't it!
The village itself is very pretty with lots of interesting architecture, a 14th Century Church and two pubs!
I thorougly enjoyed my visit to the museum and if you happen to be in the area or nearby its definitely worth popping in for a look around.
Useful Information
To plan your own day out to Laxfield and District Museum more details can be found here on their website.
I visited the museum in October 2022
Links to some other blogs you may like
Norfolk and Suffolk Aviation Museum
If you are in the area visiting laxfield and District Museum here are a few places to visit nearby
A Trip to Saxtead Green Post Mill