The Snape Maltings to Iken walk is a must if you like getting away from it all and immersing yourself in beautiful surroundings and Suffolk big skies.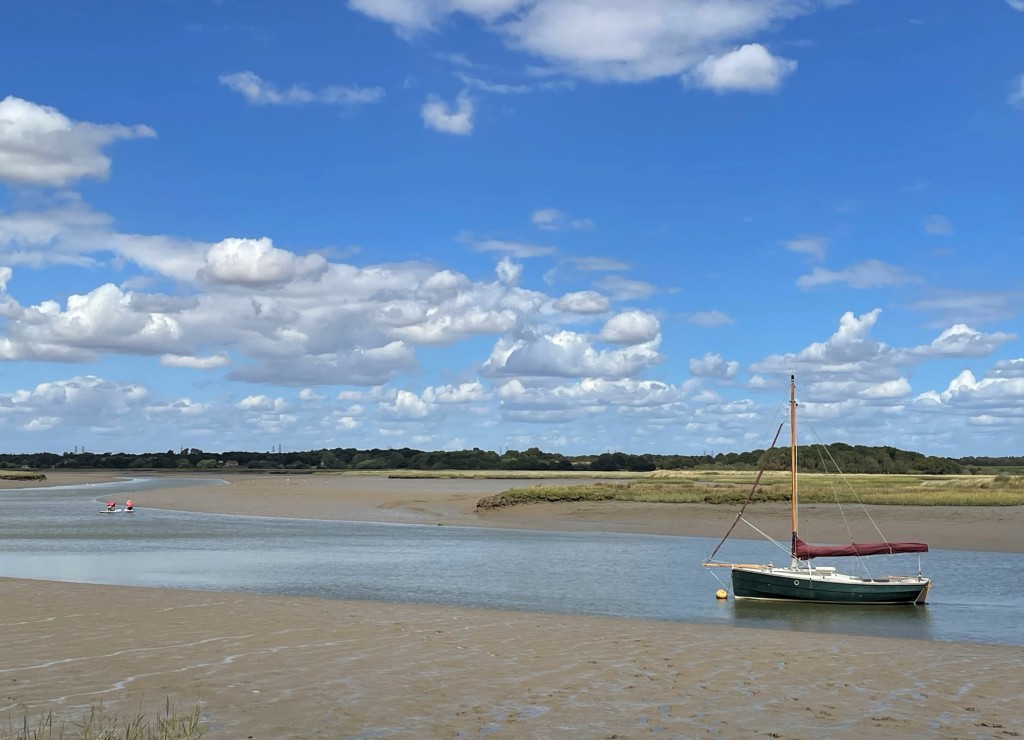 I don't know why it took me so long to do this walk as I am a regular visitor to Snape Maltings. I guess as there is so much to do there I tend to run out of time to do the walk!
The key is to write "walk from Snape Maltings to Iken Church" on your to do list and plan a date to do the walk with friends or family, I find its more likely to happen then!
Iken Walk
The walk starts at Snape Maltings and is accessed from the car park near the concert hall close to the River Alde.
The great thing about the Iken walk is that it is to St Botolph's Church, which you can see in the distance from most of the route as you walk along the side of the River Alde. Great for anyone who does not have a good sense of direction! It is about a 4 and a half mile round trip with plenty of places to stop along the way to enjoy the views and have a rest if you need to!
The walk takes you past views of farmland, saltmarsh, over boadwalks, along a surprise beach which I wasn't expecting to see and all the time you have wonderful views over the River Alde.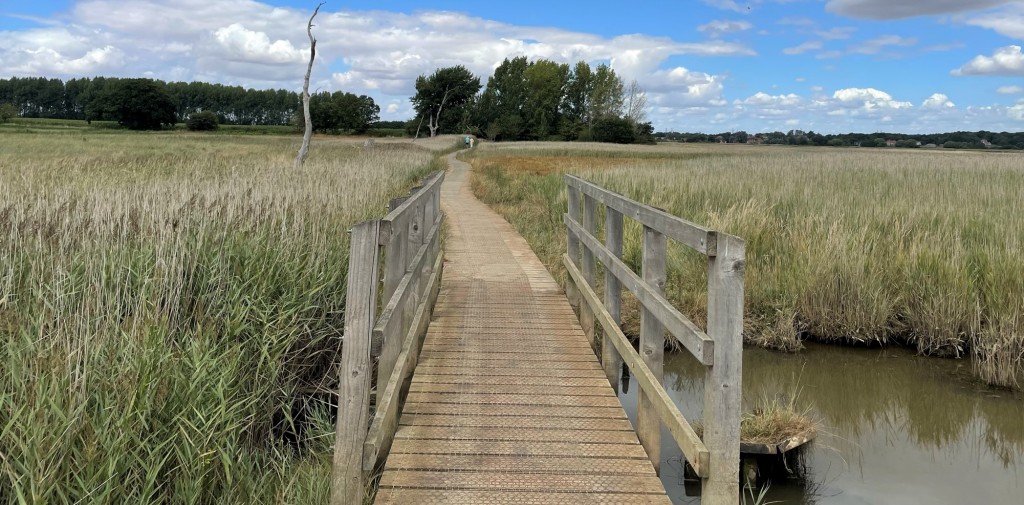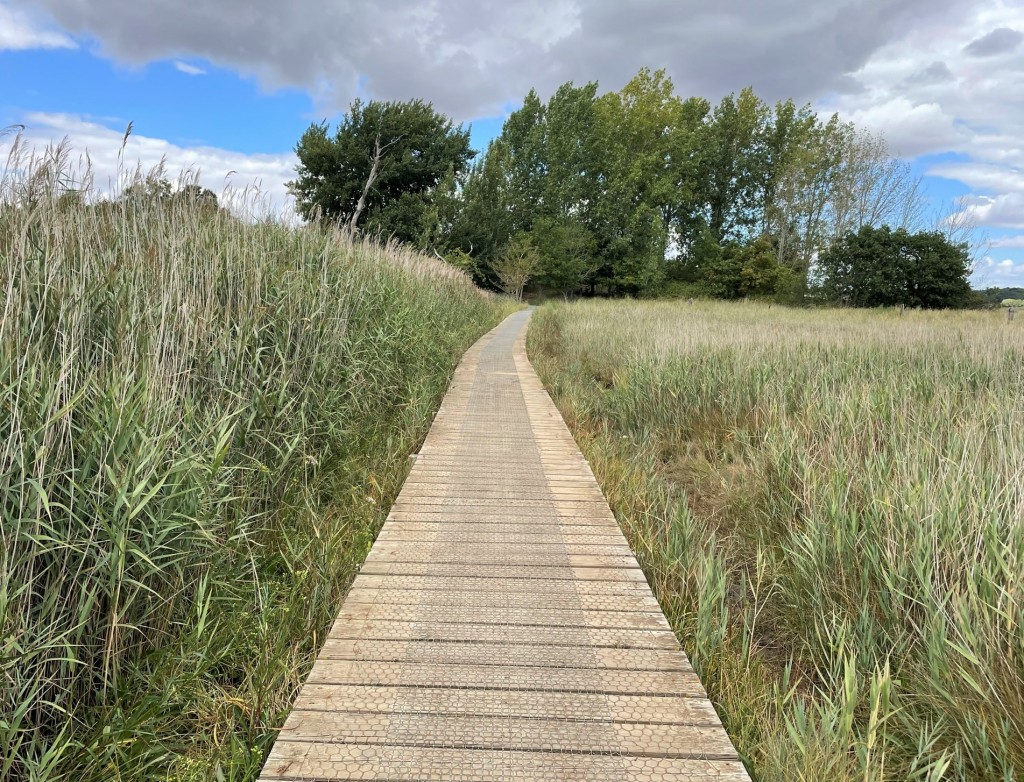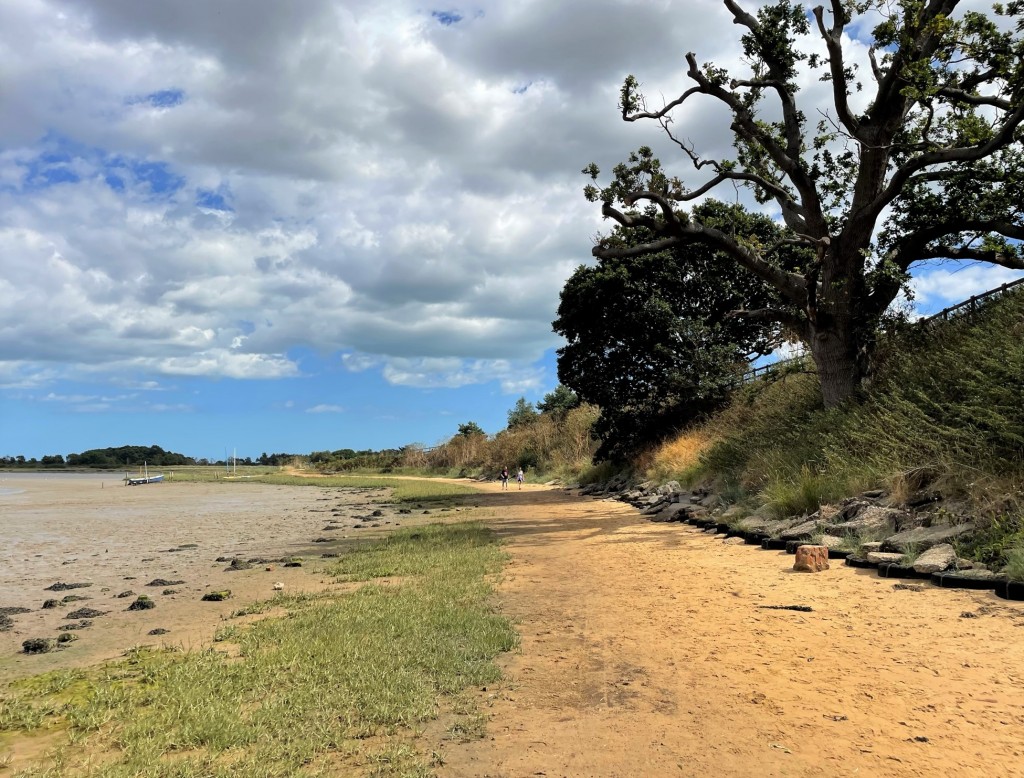 The tide was out at the time of our walk, exposing a beach which was a real surprise. You will need to keep an eye on tide times as it was obvious from the feel under our feet that the tide reaches and covers most of the beach and paths along the river!
It was lovely seeing boats along the way and we even spotted a couple of people paddleboarding.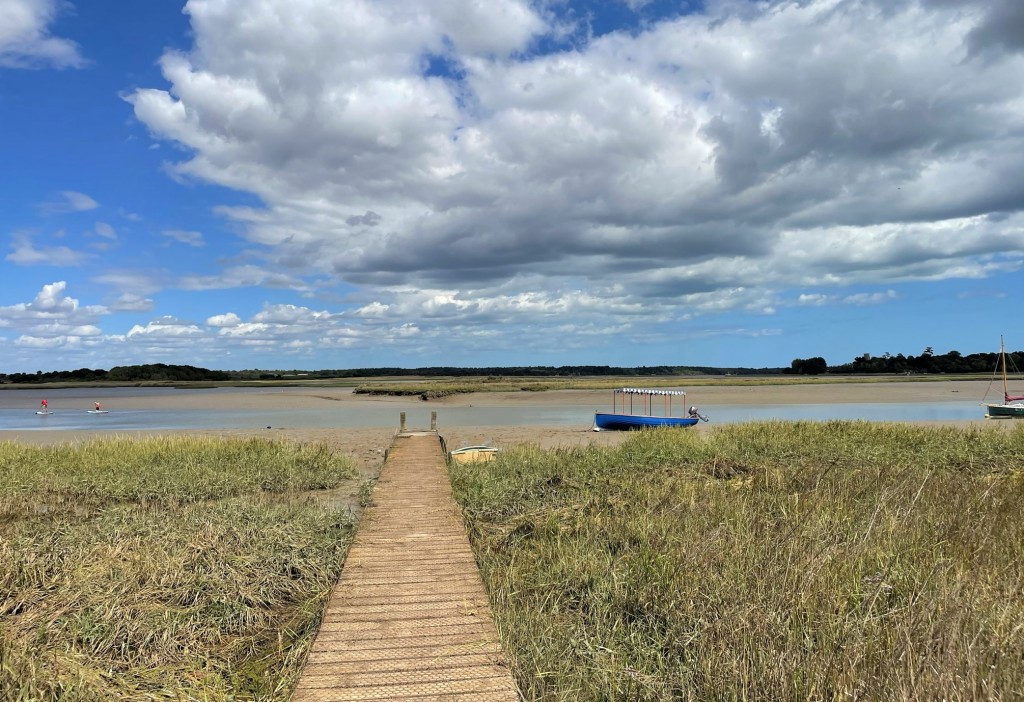 After a gentle walk along the River Alde we reached Iken Church and it was totally worth it, what a lovely little church and it even had a pretty thatched roof. St Botolph's Church is steeped in history and is thought to have been built on the same site as a 7th Century abbey. The church was open to visitors and is well worth a look inside.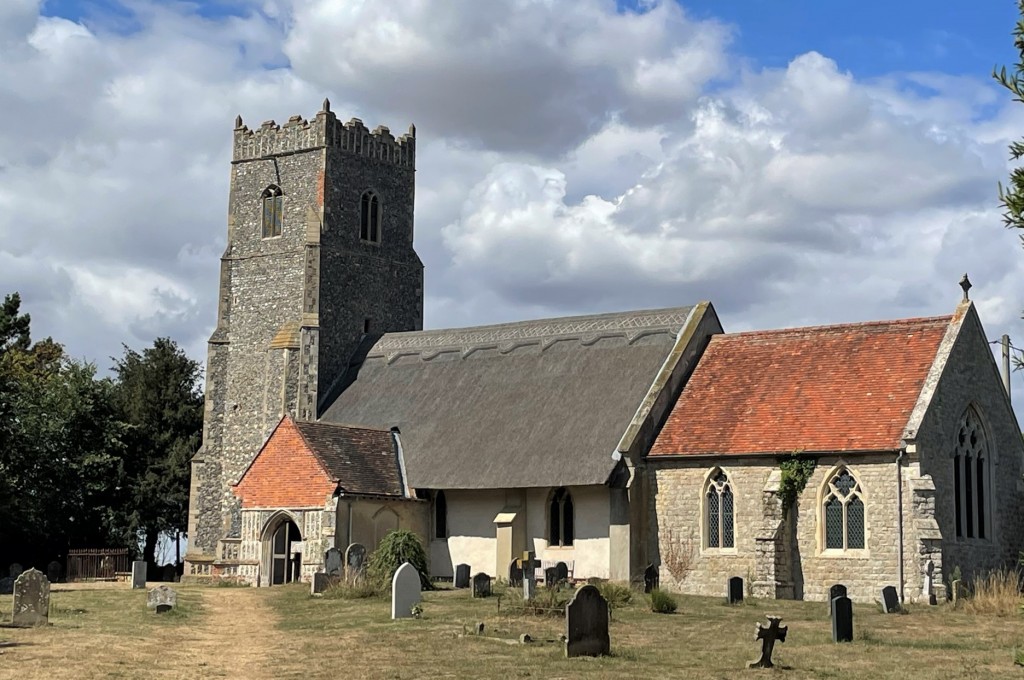 It think its safe to say that this Iken walk has been one of my favouite walks in Suffolk  and one I will be doing again, either on my own or with friends so they can enjoy the views too!
Its easy to see why this walk was included in Suffolk's top 50 things to do. It takes some beating! You may like to add it to your list of places in Suffolk to explore soon!
Useful Information
Information on the walk to Iken and a map can be found here
Links to some of my other blogs you may like