Here's a handy guide to exploring Bury St Edmunds town centre, designed to help you get the most out of a few hours or more on a visit to this wonderful Suffolk town!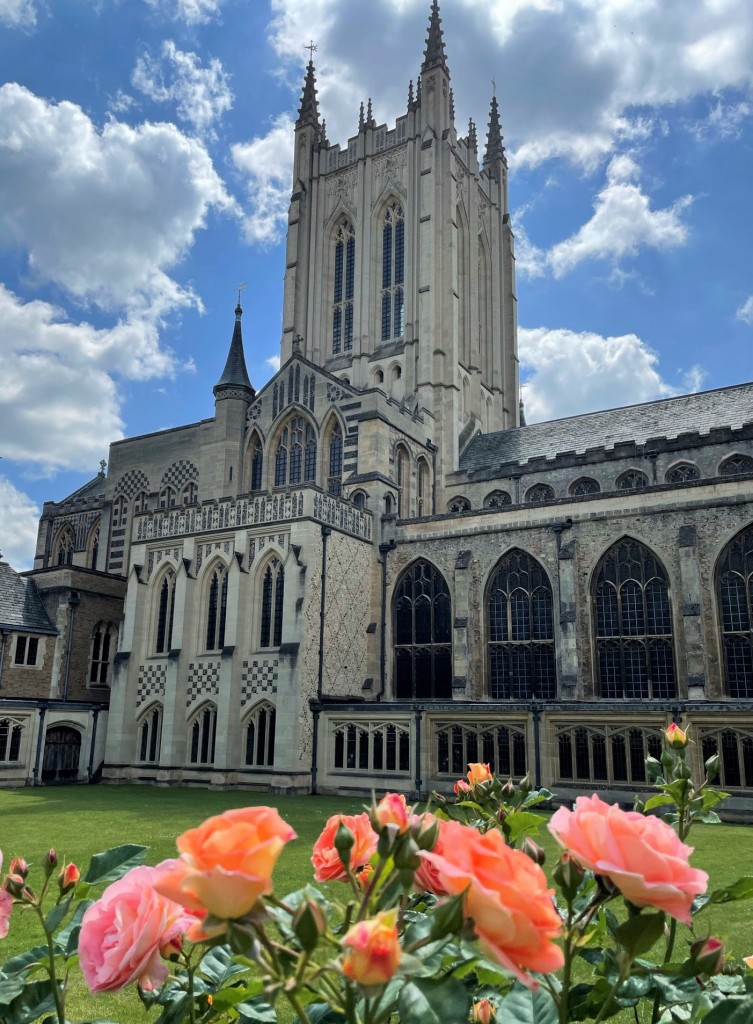 My love of Bury St Edmunds began when I first moved to Suffolk. I had never visited the town before but when arranging to meet a friend from where I used to live in Hertfordshire, we discovered that Bury St Edmunds was the rough centre point between our houses so we chose to meet there.
Fast forward 18 years (wow thats scary!) and yes we still meet there several times a year, and just love it! Bury town centre is now my go to place when I have some free time and I am often found exploring all the town has to offer.
Here is my quick guide for you so you can make the most of a visit
Guide to Bury St Edmunds Town Centre
Shopping
Of course goes without saying, but if you love a mooch around the shops then Bury is a brilliant place to visit. They have a wonderful selection of independent stops and boutiques as well as the more usual chain stores you would expect to see in a town centre.
The Arc is the town centre shopping area and this leads to the 'high street' where you will find a mix of all different types of shops and amenities. The market days are Wednesday and Saturdays. There are also plenty of places to eat, from pubs and restaurants to coffee shops and more!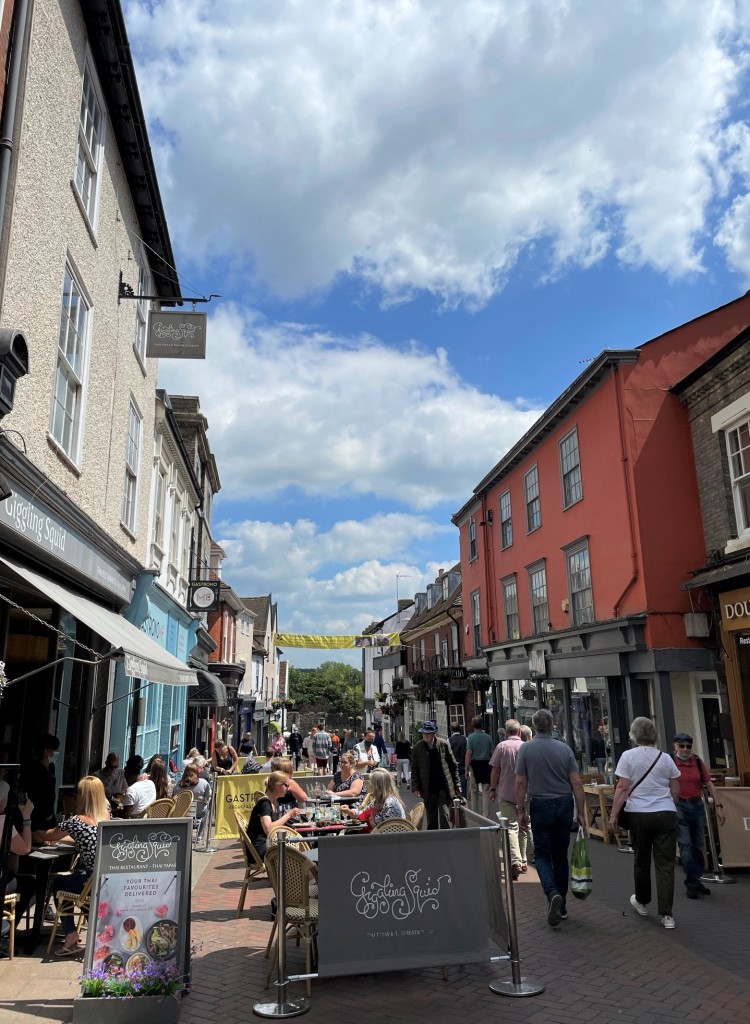 There is enough to keep you busy for a couple of hours or more, if you are looking for a shopping trip on its own, but with Bury having so much to offer its a shame to not take advantage of other things to experience while you are there. I would hightly recommend a visit to…..
Abbey Gardens
I just adore this place and its my go to place that makes me smile every time I visit it! I love how it is just a short walk from the shops and if the weather is nice, its easy to grab a take-away coffee and snack then find a bench to sit on while you eat it and enjoy the atmosphere!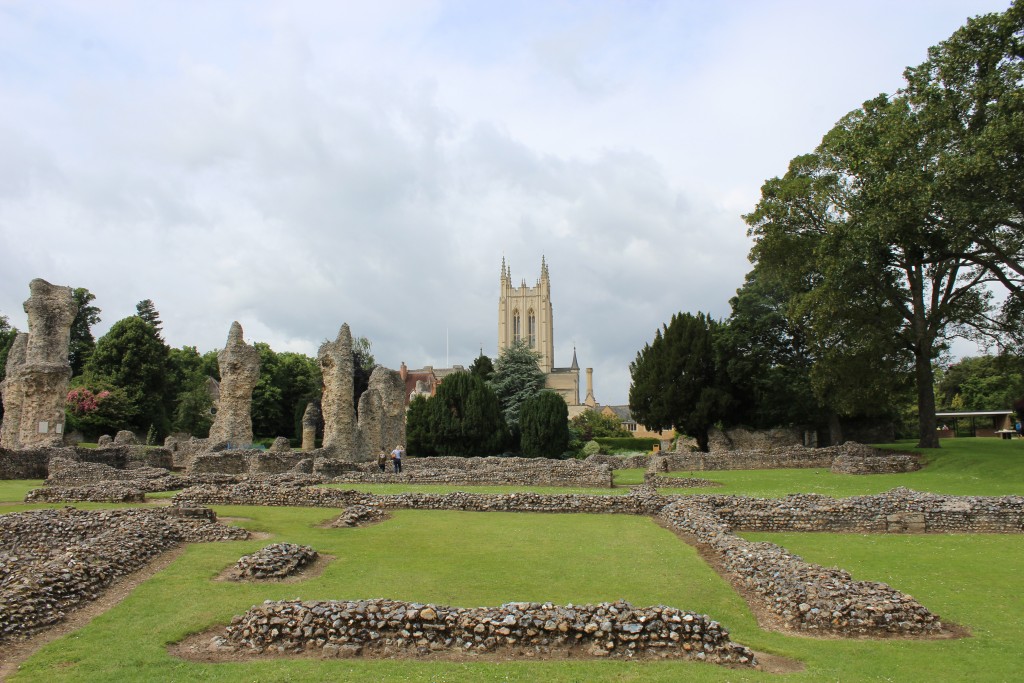 The gardens are full of history, have the remains of an 11th Century monastry that you can walk around and flower borders that are always amazing!
There are different areas of the gardens, so do have a walk around as much of it that you can, as there are many wonderful surprises to discover. Its a great place for a walk and a chat with a friend.
The Apex
One of my favourite venues that always has something great to offer is the Apex. I have seen many shows here and its so easy to park and get to the Apex, and with plenty of places to eat beforehand its a great place to keep an eye on what's on. You could even enjoy the shopping, have a meal then see a show!
If you sign up to their mailing list, its a great help to find out as soon as the shows are released so you can be organised and get your tickets!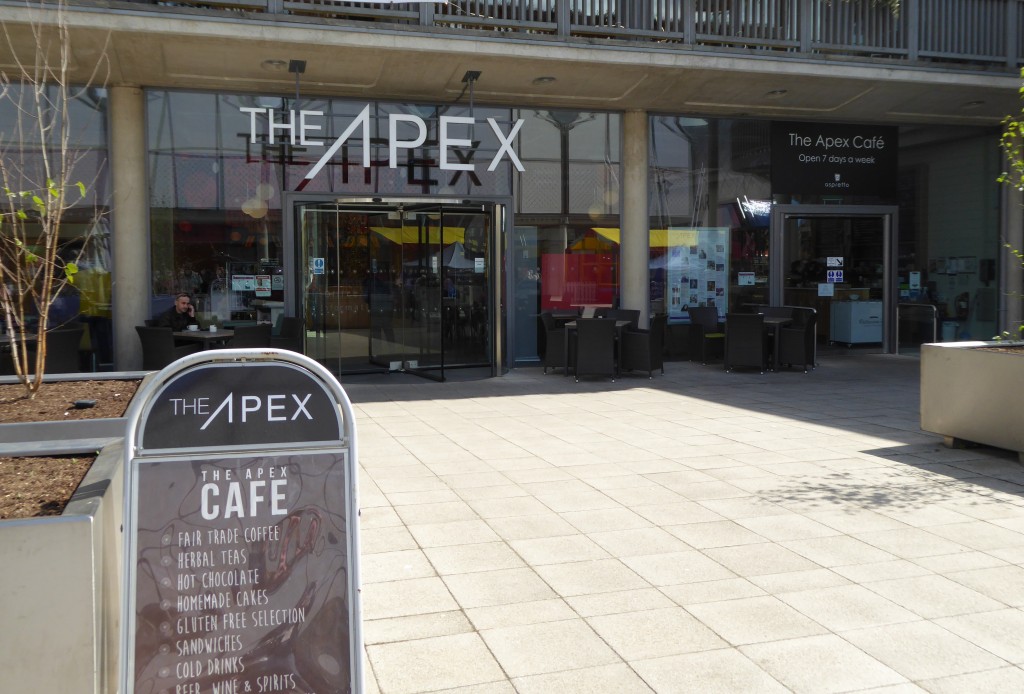 St Edmundsbury Cathedral
Sometimes its easy to walk past landmarks in a town, and thats just what I did for years when visiting Bury and strolling past the Cathedral. Then one day I decided to go for it and pop in – I was so pleased I did, it is the most incredible building and now every time I go to Bury I always stop off if time allows.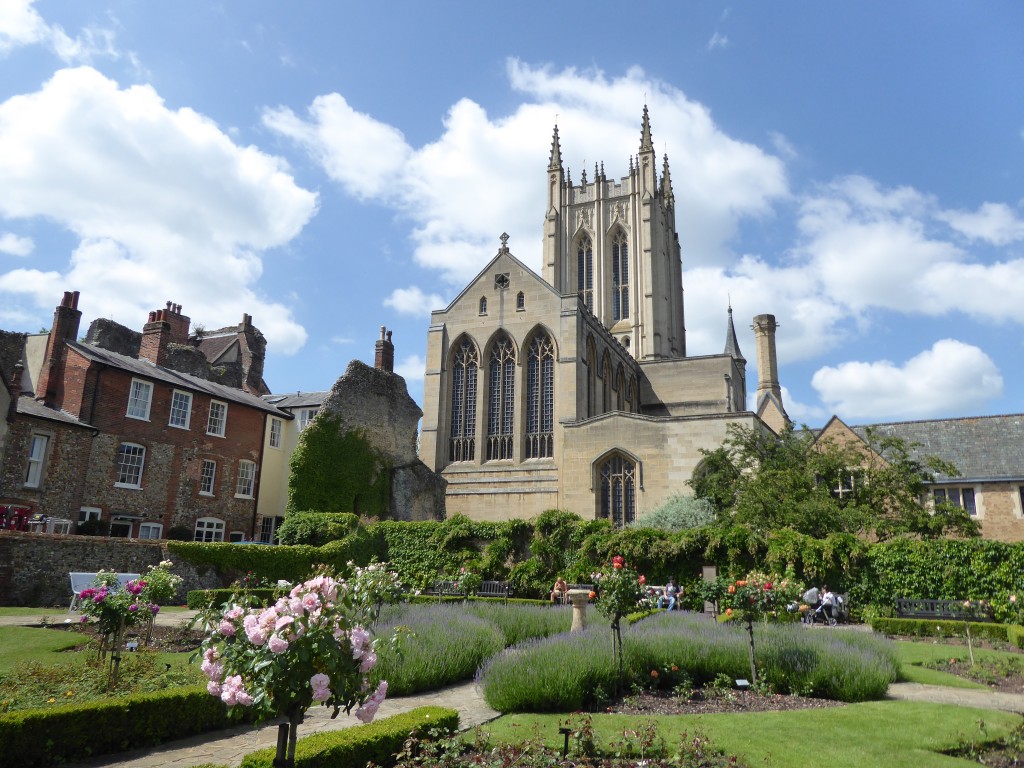 It is free to visit (although donations are accepted) and every time I've visited I have had a lovely greeting at the door and then been left alone to wander and take in the surroundings, with just my thoughts for company! It is a wonderful place to reflect – no matter what your faith.
I hope this has given you some inspiration if you are planning to visit Bury St Edmunds Town Centre. I am sure you will have a wonderful time. My best Top Tip is when parking, if you have plenty of time try and stay in the long stay all day car park – that way you can truly relax while you mooch around the town, as you won't even have to look at your watch to see when your parking runs out!
Useful Information
To plan your own trip to Bury St Edmunds here is more information and useful links to help you:-
Information on Bury St Edmunds can be found on their excellent tourist information website here
Shopping at the ARC shopping centre  info for visiting St Edmundsbury Cathedral  and details on The Apex
Links to some of my other blogs you may like
Ickworth House: A Photo Tour (within driving distance of Bury St Edmunds)
4 Great reasons to visit the Apex