What can I tell you about Ickworth? Well its definitely worth a visit if you love amazing  buildings and exploring outdoors. This photo tour from pictures I've taken on my visits will give you a flavour of what to expect.
Ickworth: A Photo Tour
Lets start with a wow and ickworth House itself certainly has that. So many wonderful angles to take photos from but I think this has got to be my favourite!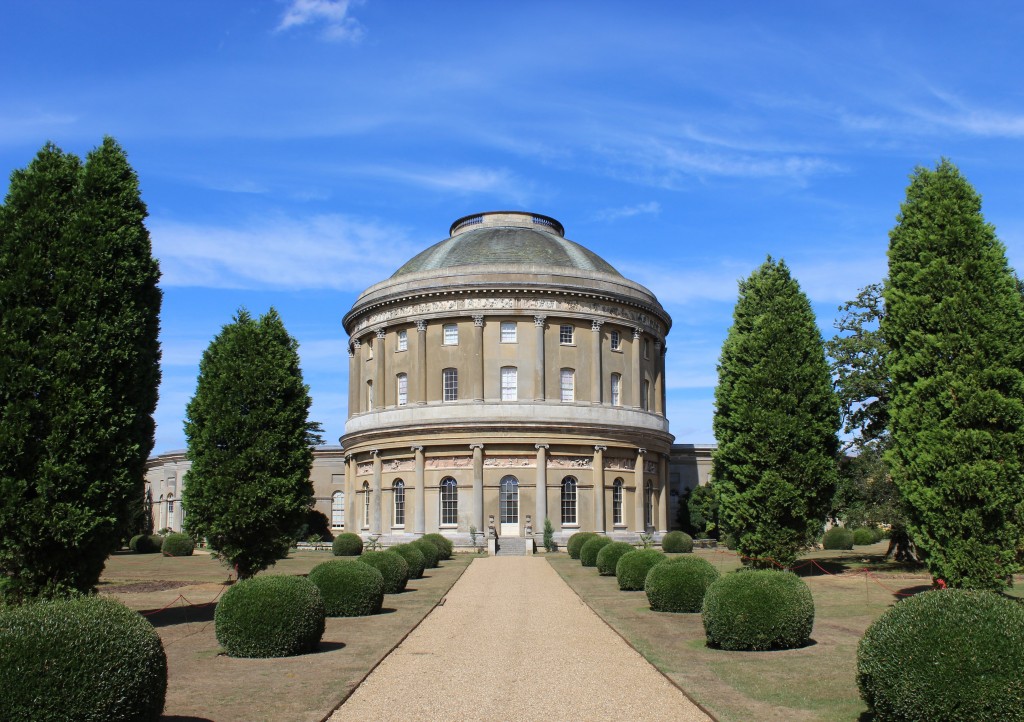 I can't decide if I love the circular shape of this part of house, or the straight lines of the path, trees and bushes! The Rotunda as its called (back view) is breathtaking on a sunny day and if you follow the path it leads to views of the estate.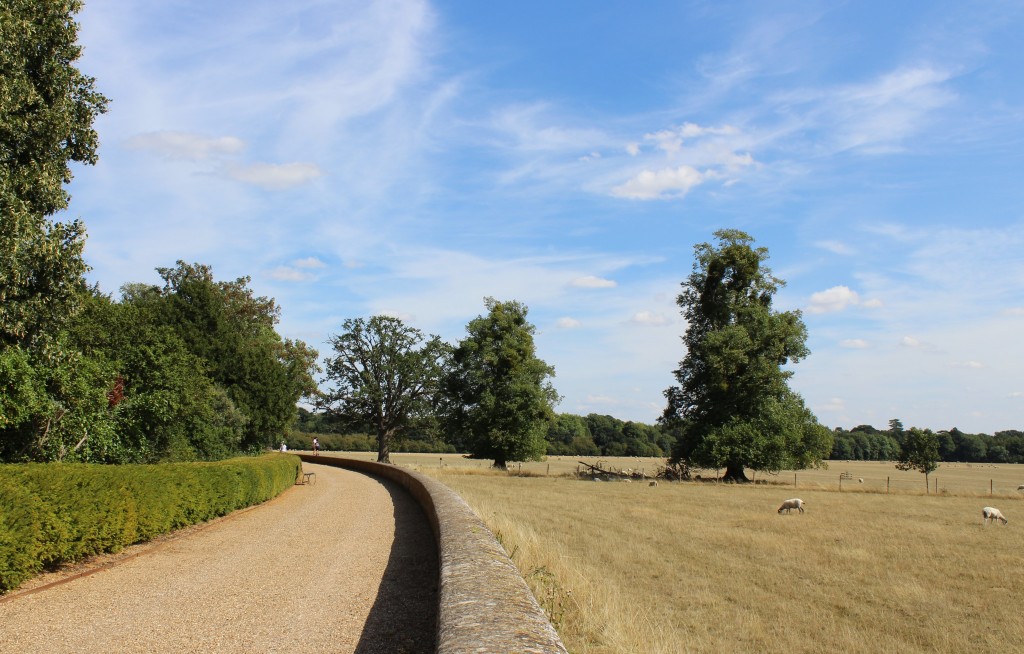 A walk around the grounds is just lovely and there is so much to see you can easily spend a whole day at Ickworth. There are different walks ranging from half a mile to 'The Grand Tour' which is 7 miles! There is also a family cycle route.
One of my real surprises was discovering the stumpery. Yes I had no idea what it was either, but its a bit like a rockery but made from tree stumps. If you go and explore it you will find wonderful tree stumps surrounded by ferns and shade loving plants it really is quite a magical place!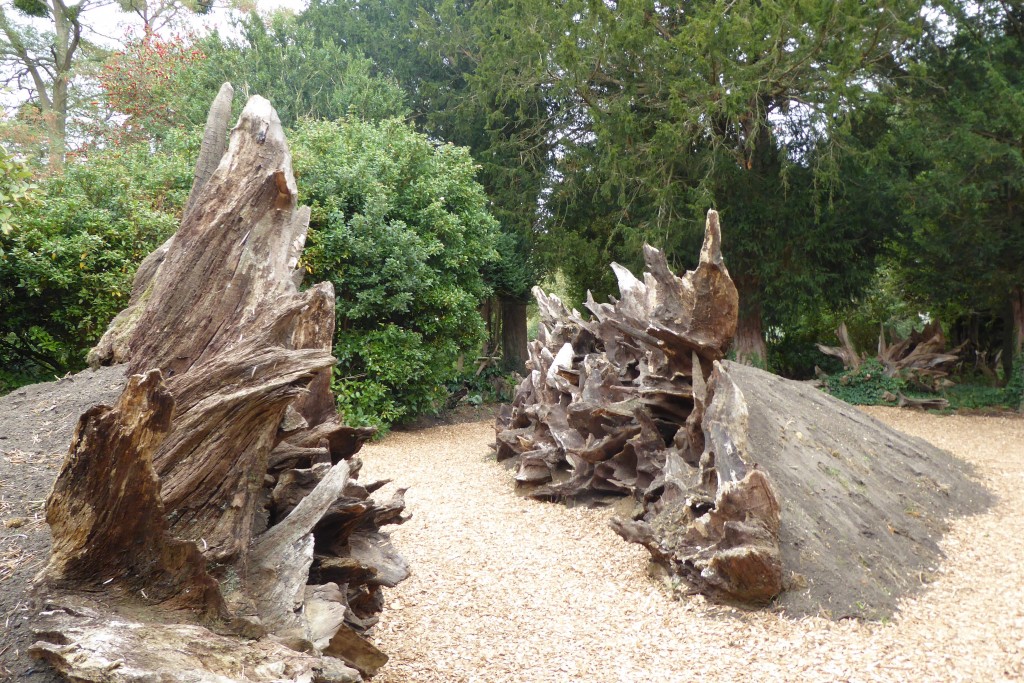 I loved exploring the stumpery it was very atmospheric. It was created by the National Trust in the 1980's and is one of the most unique 'gardens' I have seen!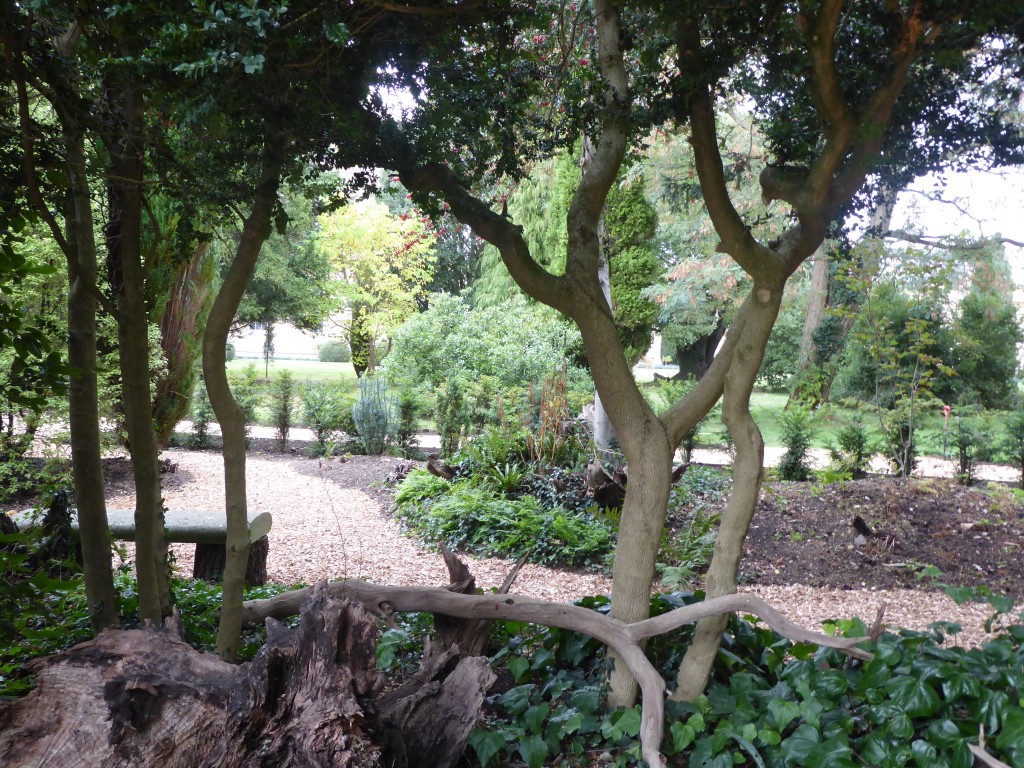 Inside the house itself there lots to explore too. The house was completed in 1829, although there has been a house on the site since the 1253. The house as it stands now was built in an Italian style reflecting the family's passion for Italy and this style can also be seen in the gardens.
The entrance hall is very impressive as are most of the rooms. You can even explore the basement where the servants lived. The exhibits are so well displayed and at times you almost expected people to come into the rooms to resume their daily living routine!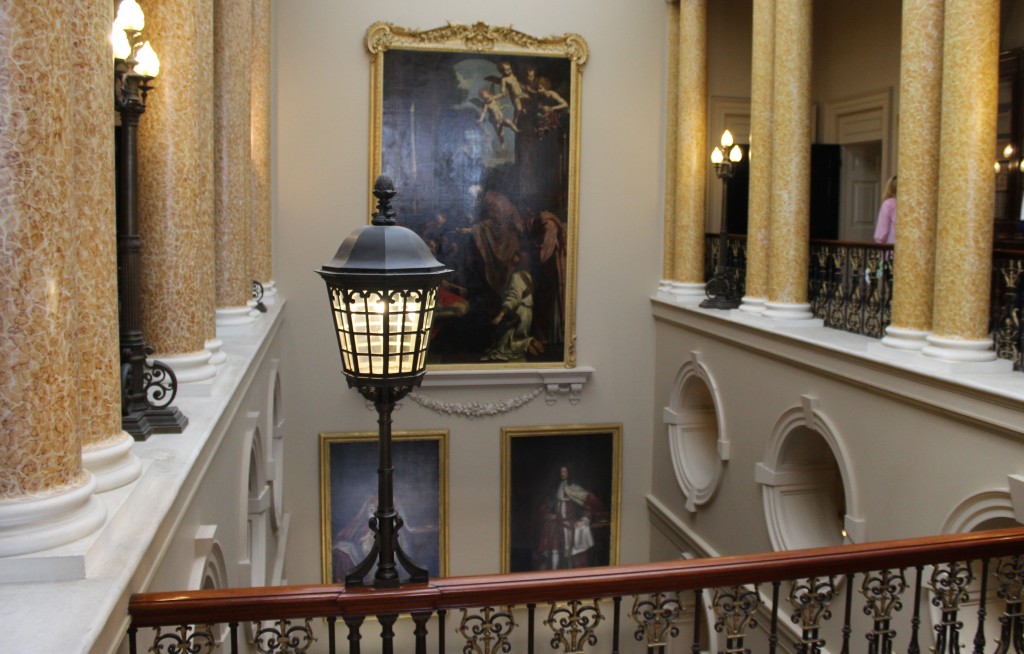 I have never been on a cruise ship but it felt like I was on one looking at the view from the upper hall. I thought the circles looked like port holes!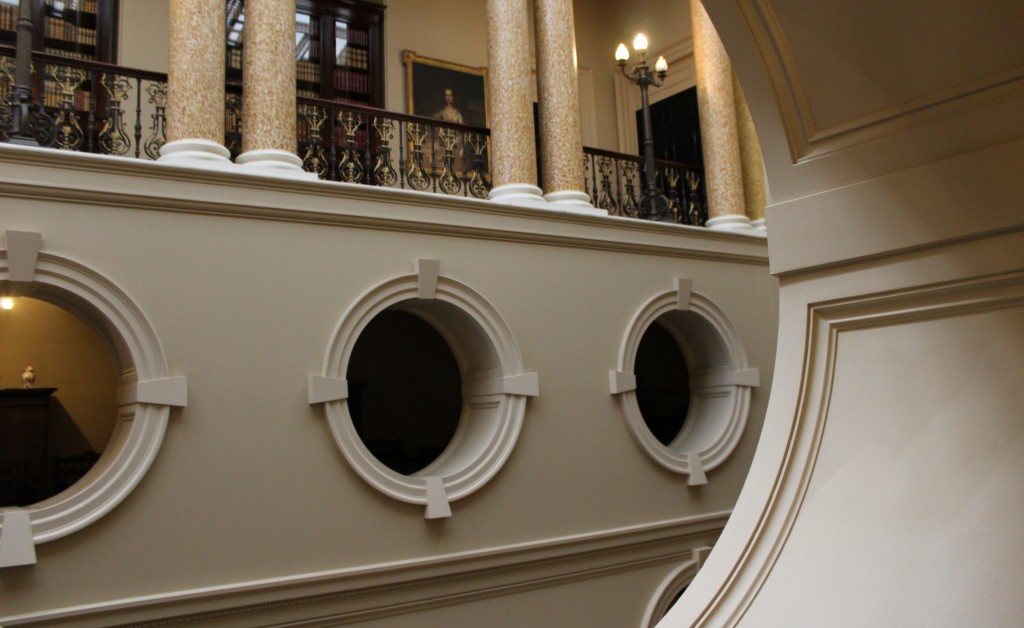 There are many objects to view at the house including this amazing dinner service set!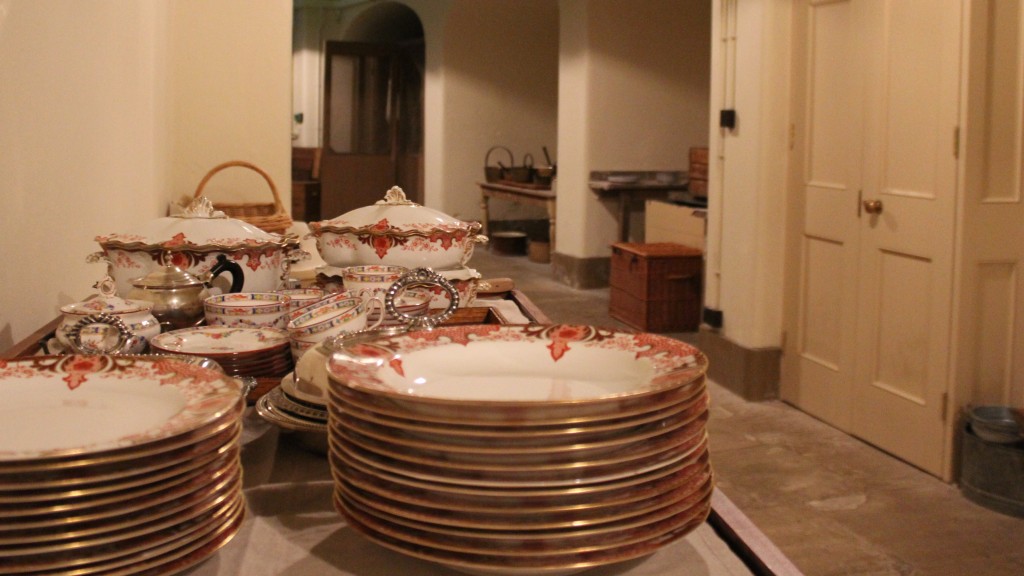 No trip to a National Trust property can be done without a visit to their wonderful cafe's. I love the one at Ickworth although it can be difficult deciding what to eat from their delicious menu or where to eat it…..inside or out! (check out their photos on Instagram here I love their pictures of the food!)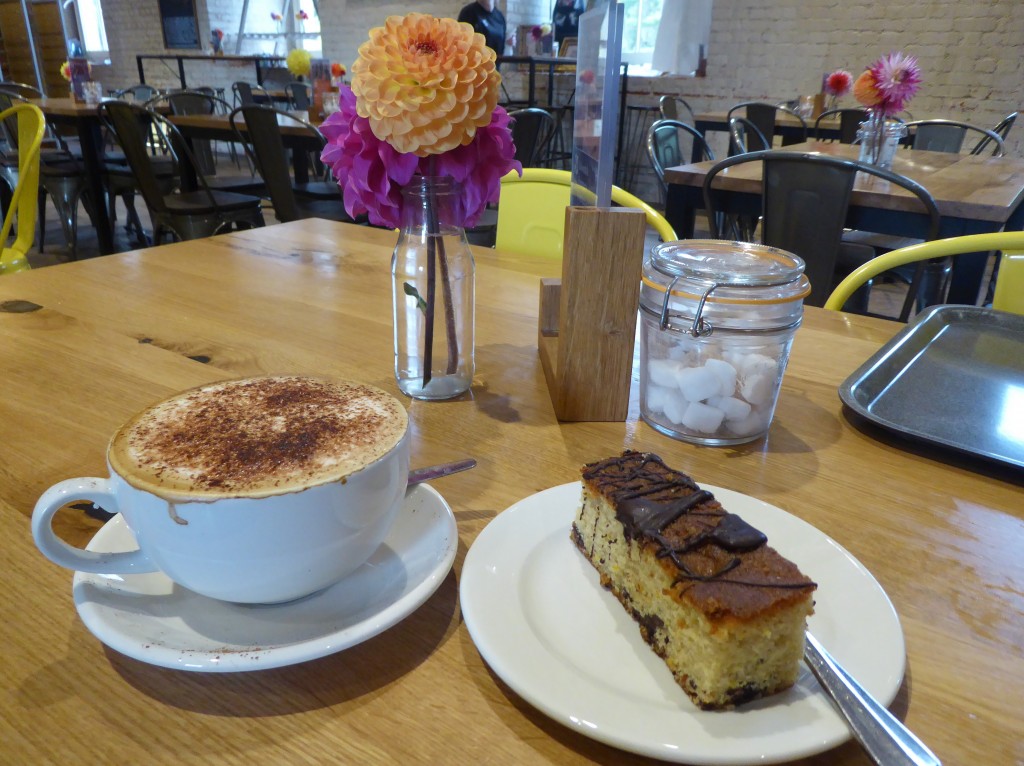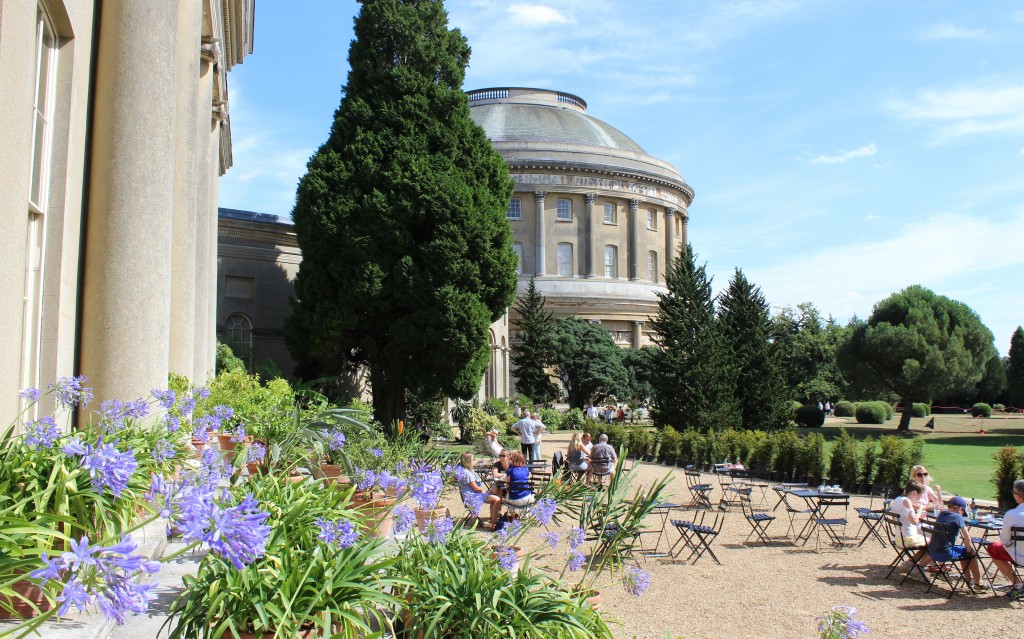 I hope you have enjoyed a glimpse into a visit of Ickworth House from a few of my many photos taken from my days out exploring the house, gardens and estate over recent years.
For more information about Ickworth House and to plan your own visit click here for the National Trust website.
Links to some of my other blogs you may also like
Guide to Orford Castle in 7 Photos
Discovering Dahlias at Anglesey Abbey