A Walk in Waldringfield should be on everyone's list of things to do in Suffolk! Especially if you love walking by the river admiring boats and looking for wildlife! Here's what you can expect if you explore this part Suffolk…..
A Walk in Waldringfield
Waldringfield is somewhere I have only been to a couple of times. Its not a place that usually springs to mind as a place to go for a walk, due to there being many more places with a higher profile when planning a day out.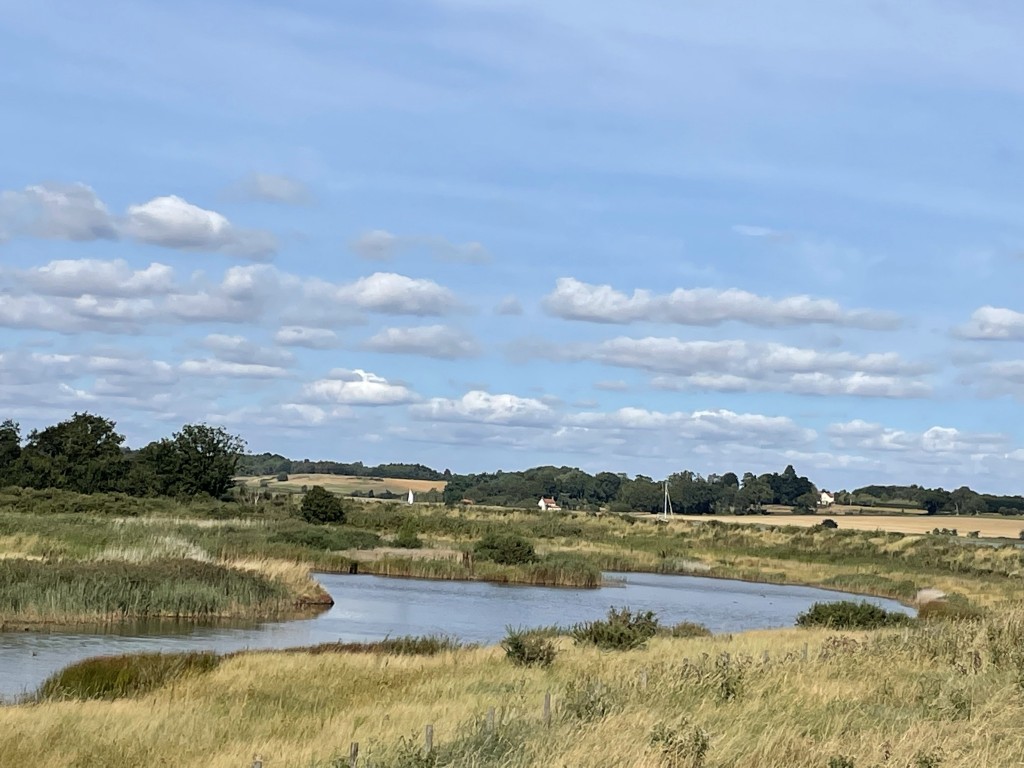 Its always great to visit new places as before you know it, they can fast become your favourites and as soon as you leave you can't wait to return! For me Waldringfield is becoming one of those places!
Waldringfield is a small village on the banks of the River Deben, situated a short drive from Woodbridge. The Deben Estuary is part of the Suffolk Coast Area of Outstanding Natural Beauty and is home to plants, birds and mammals.
If you like bird watching look out for oystercatchers, Curlews, redshanks and cormorants to name a few. The habitat includes mudflats, Saltmarsh, creeks and freshwater marsh which is obviously great for wildlife.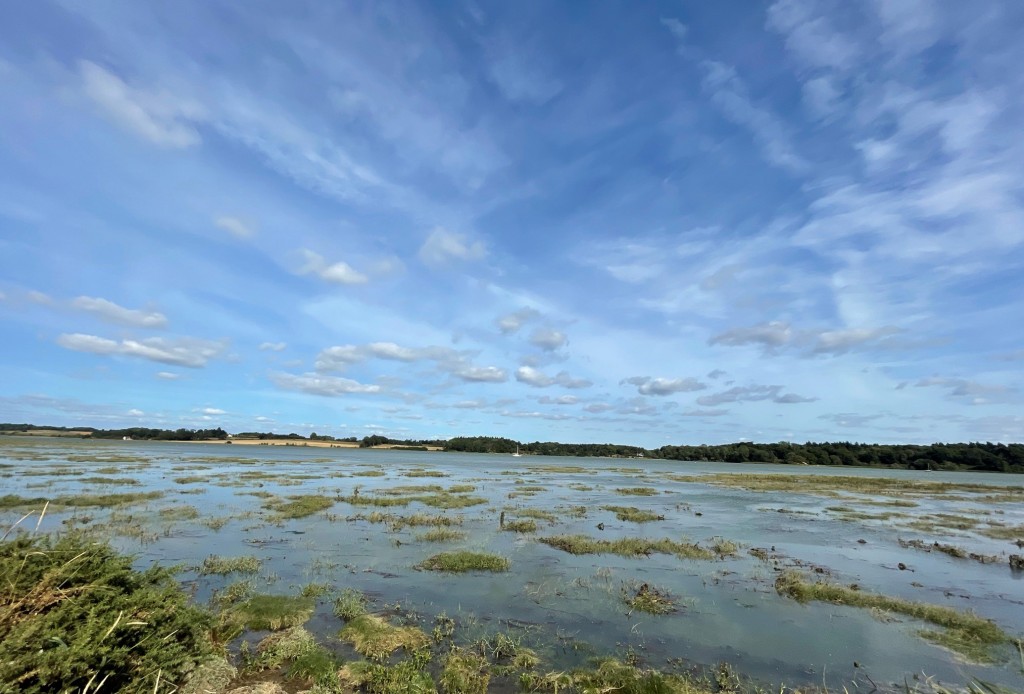 The footpaths are great along the River Deben, it is so easy to find your way around. Although a little breezy on our walk, it was lovely to see blue skies, fluffy white clouds and lots of pretty boats on the river.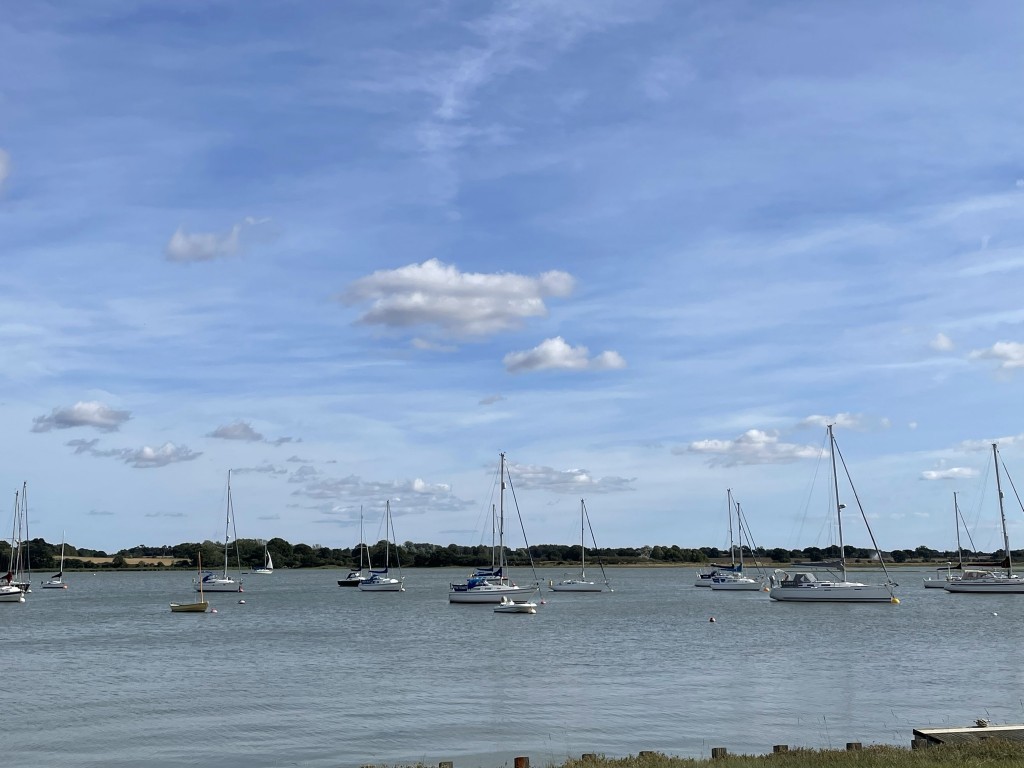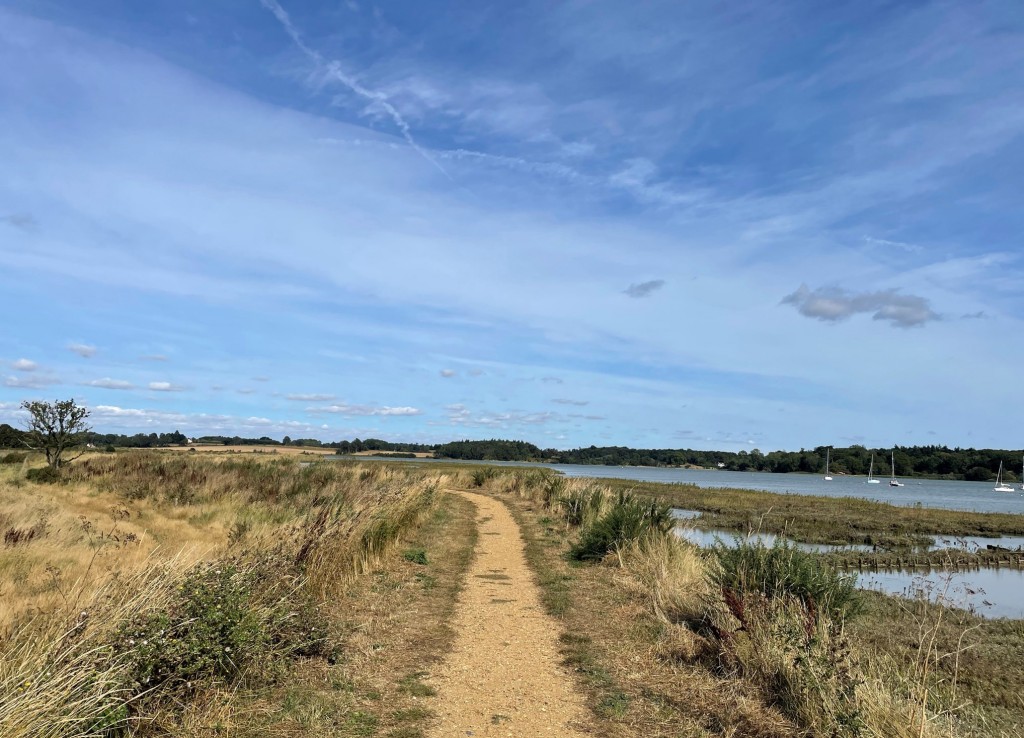 You will also find a boatyard at Waldringfield. It was really nice to see a group of people queuing up to go on a boat trip along the river.
I love seeing boats out of water on the dock side and as I always say – Suffolk is full of surprises, Look what I found parked up next to some boats….
While we are on the subject of surprises, I found out that Waldringfield was a popular place for coprolite mining at around 1860. It was mined and taken by barge to Ipswich to be processed.
What is coprolite I hear you say? Well here is the surprise, when I looked it up I found out it was fossilized poo, some of it daing back to dinosaurs! It was used as fertilzer for agriculture!! Yes really!!!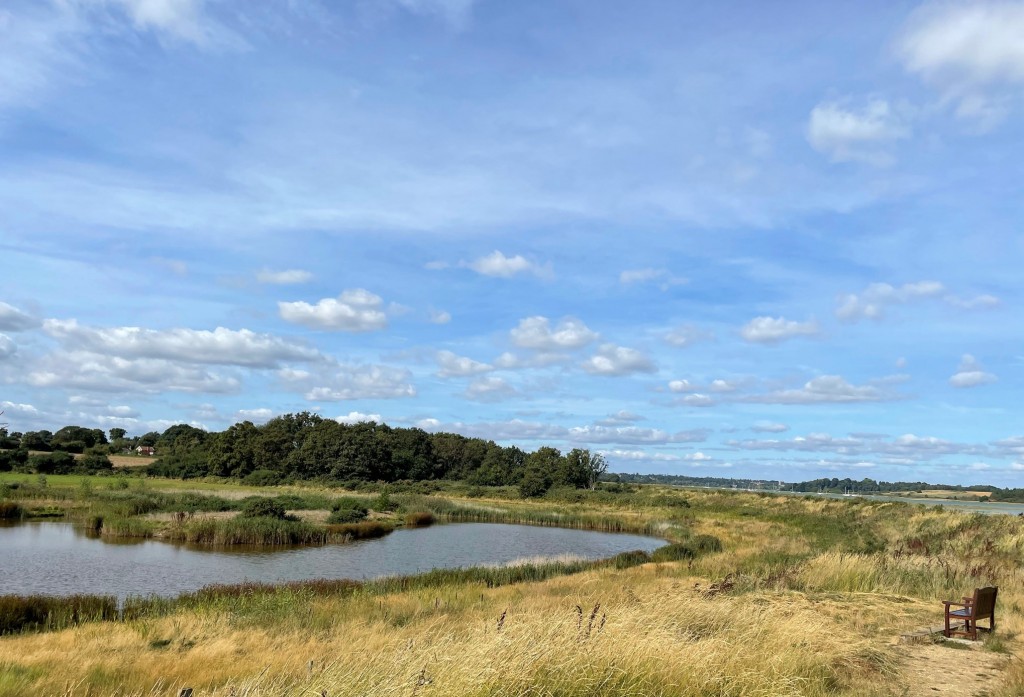 Waldringfield has an active sailing club that was established in 1921 and on the banks of a river you will also find the Maybush Inn – a former 15th Century farm house now a pub. Its in a perfect location overlooking the river and a great pit stop for a refreshing drink or two after your walk!
I hope you have enjoyed this little spotlight on Waldringfield. Next time you decide to go for a walk, try and choose somewhere you haven't been before, or perhaps go to Waldringfield! I think you will be glad you did!
Useful Information
Although it is easy to find the path along the River Deben, a walking route in Waldringfield can be found here
Don't forget to have a refreshment stop at Maybush Inn if you have time!
I visited Waldringfield in September 2021
If you enjoyed this blog you may also like;
What is there to see at Hen Reedbeds?