Lavenham Guildhall is a stunning building found in the centre of Lavenham. Its one of those buildings that just stops you in your tracks and you stroll around Lavenham soaking in all its charm. Located in the Market Place, it really is amazing to think that this wonderful building is almost 500 years old!
What to Expect from a Visit to Lavenham Guildhall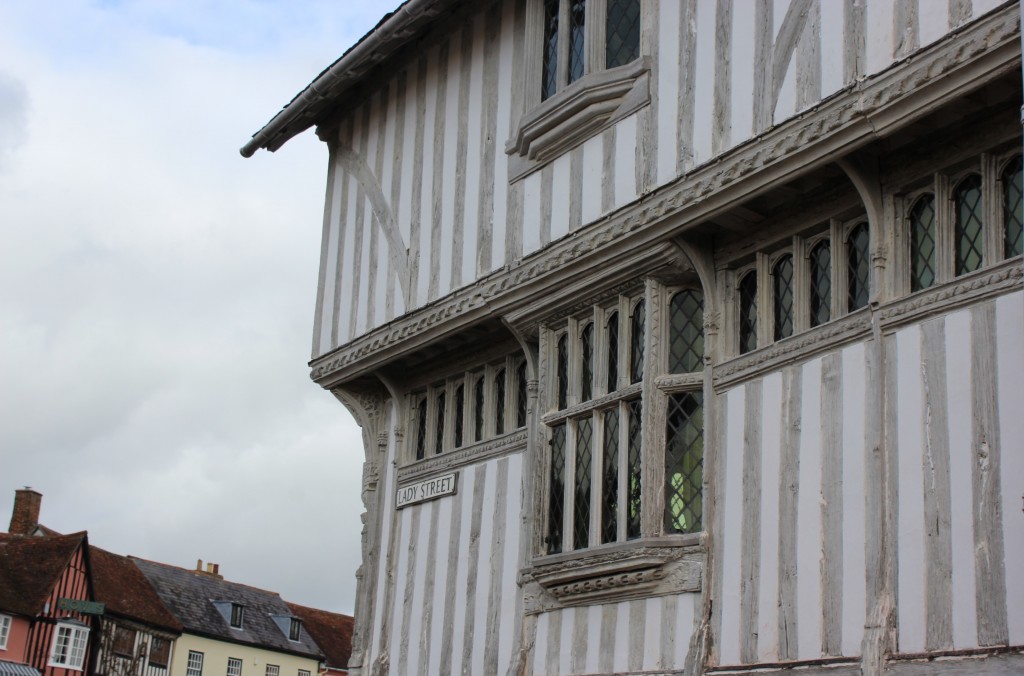 Dating back to medieval times, Lavenham Guildhall also known as the Guildhall of Corpus Christi and was built around 1530. It has had a facinating and varied history through the ages since being originally used as a meeting hall for Corpus Christi Guild. It has been a prison, methodist chapel and a workhouse where poor children spun yarn. Part of it was also a shop and some of the hall was also divided for poor families to live in.
Lavenham has lots of history relating to the second world war when American troops arrived in the village. They were stationed at Lavenham airfield and during this time the guildhall was used as a social club. In 1951 the Guildhall was given to the National Trust.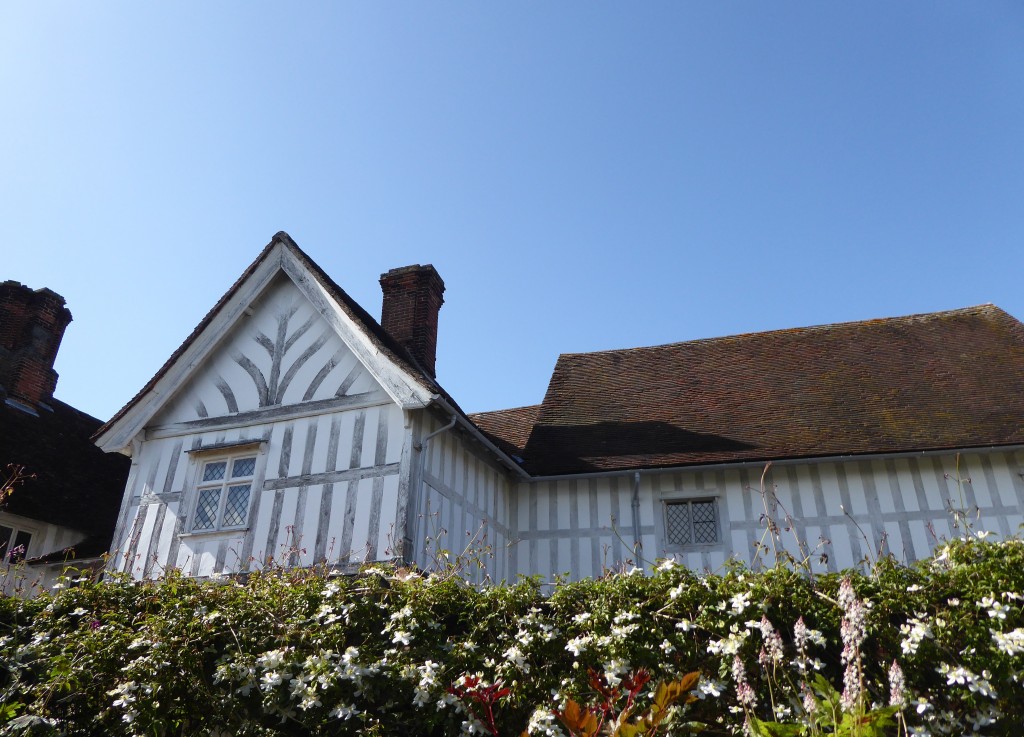 When I visited the guildhall, I really enjoyed finding out more about the place itself and also about Lavenham through the ages. Within the guildhall there are some wonderful exhibits that tell the story of this impressive building.
When you walk around the exterior, the detail carved into the wood, especially around the front door is amazing and inside you will see beams galore, that will make you just look up in wonder!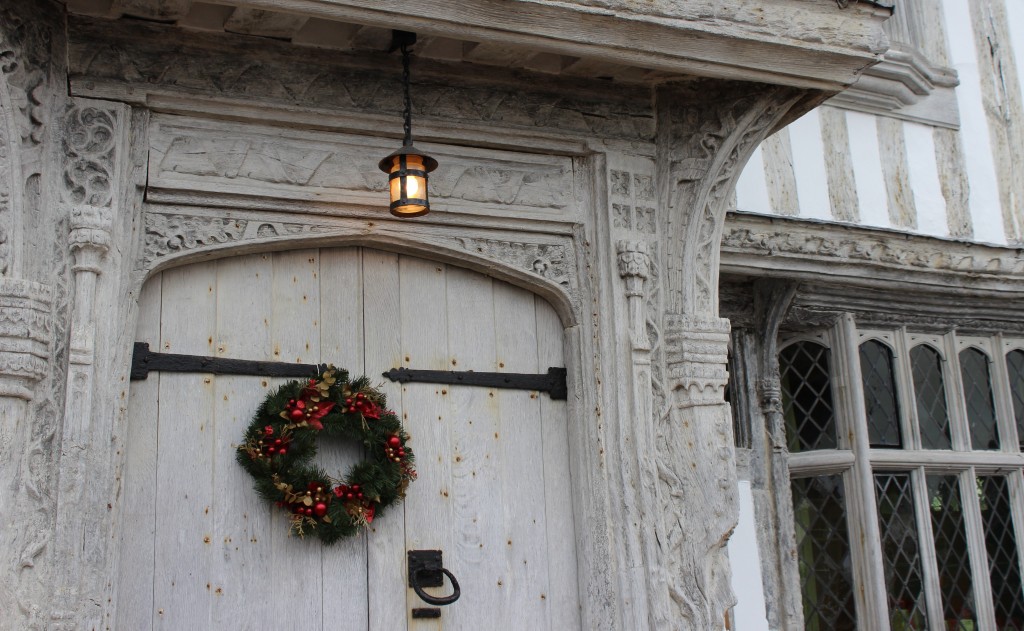 At Christmas time Lavenham is a great place to visit and usually it has an annual Christmas Fair. The guildhall has lots of art and craft stalls within that you can browse at the fair. It has a really lovely atmosphere.
On a visit, as well as finding out about its history, there is a lovely little courtyard garden to stroll around. Here you can see a selection of plants in the borders that were grown in medieval times and used to produce dyes.
There is of course, what I always love popping into – a tearoom and gift shop. The perfect place to extend your day out and treat yourself to something nice!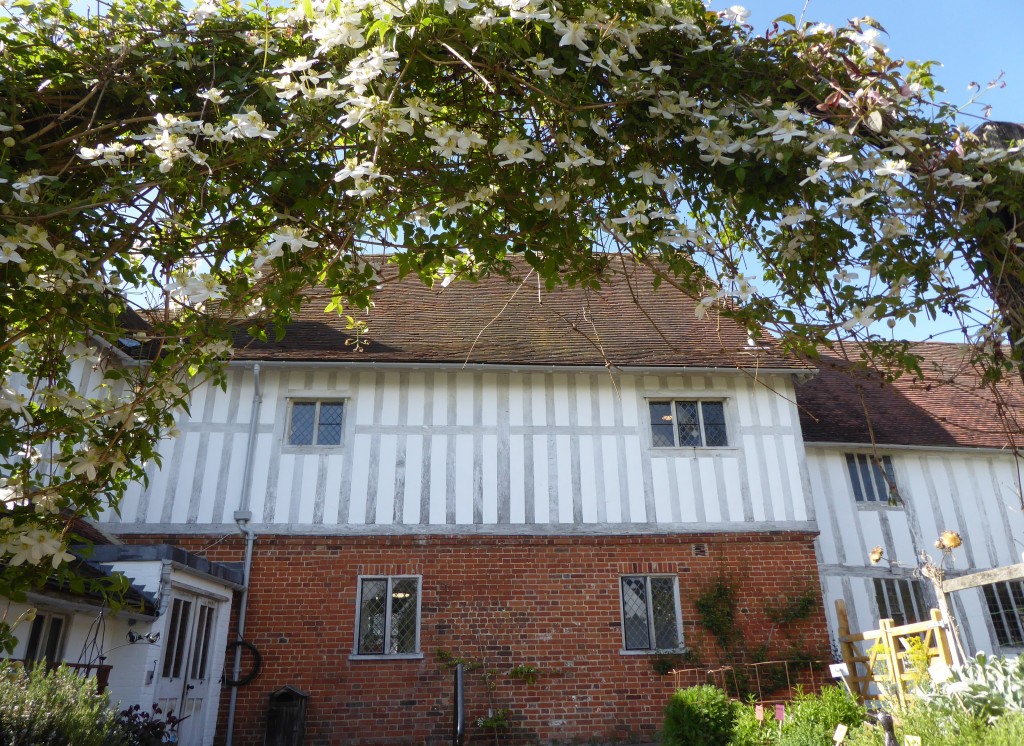 I always love visiting Lavenham and the guildhall is a great place to add to your places to visit if you are in the area. Its a great way to step back in time and find out more about this lovely little village.
Useful Information
To plan your own day out to Lavenham Guildhall more details can be found on the National Trust website here
I took my trip the Lavenham Guildhall in September 2018, but often visit the village in my free time when on a day out in Suffolk.
Links to some of my other blogs you may like:-
A Look Around Little Hall in Lavenham