Cambridge University Botanic Garden has lots of surprises as I discovered on my visit this weekend.
Over recent years I've realised that visiting gardens and photographing flowers and gardens has become one of my favourite things to do. I would recommend it to anyone looking for a ways to spend their free time relaxing!
If you are looking to visit somewhere with wonderful history and beautiful plants from all over the world then Cambridge University Botanic Garden is a must for your places to visit list!
Cambridge University Botanic Garden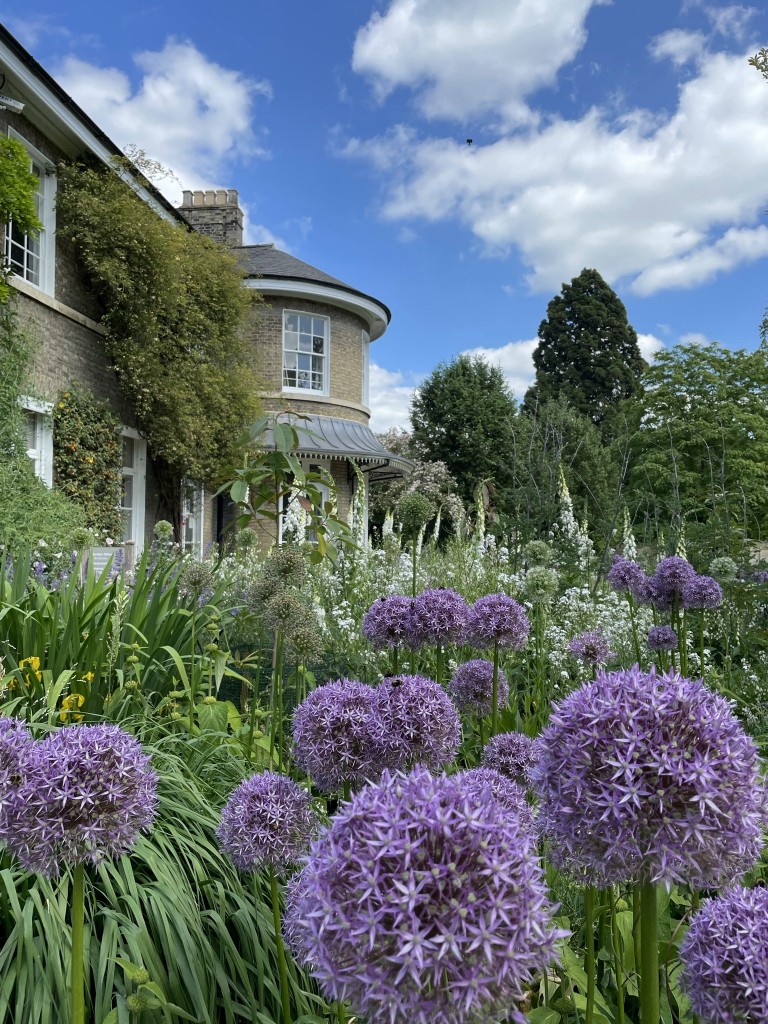 On walking through the entrance to the botanic garden we were greeted by beautiful scene of purple and white that immediately made me smile!
The garden covers 40 acres with so many different areas that there is something of interest for everyone. Although I picked up a map at the entrance, we just decided to take a stroll, which was really easy as there was a path that you can follow to take you to the different areas to explore.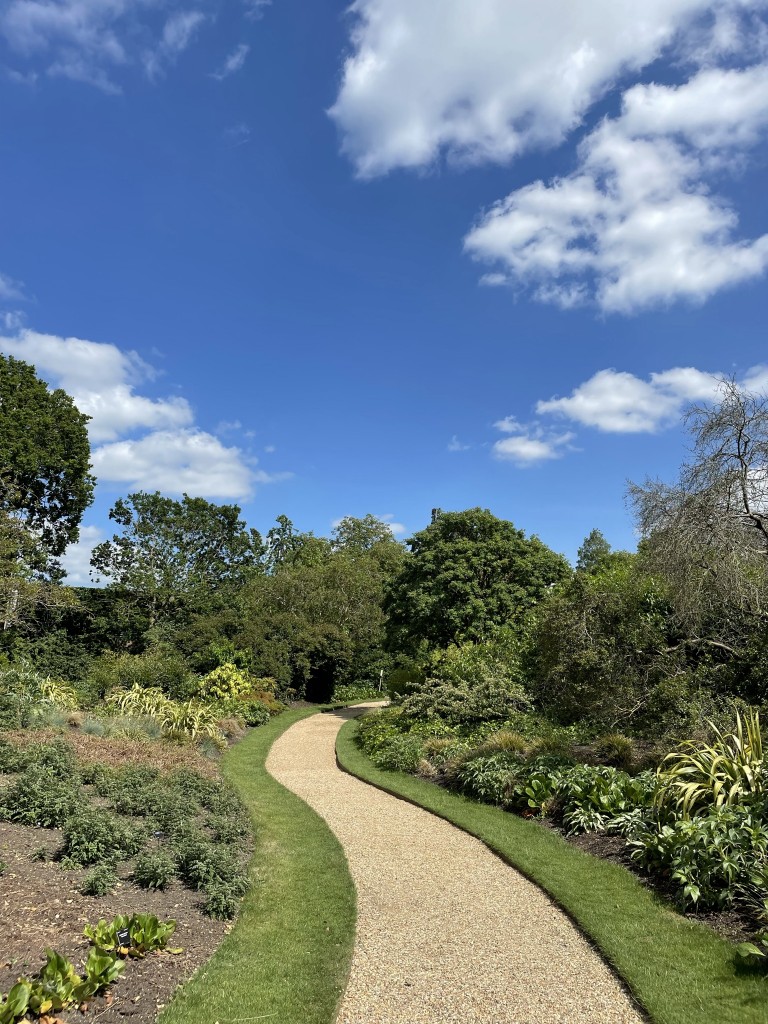 There is reported to be a collection of 8000 plant species in the botanic garden so there is always something that will catch your eye.  They are used for teaching and research and I have to say it did feel very special being allowed to stroll amongst some unusual plants. I was amazed as we passed an Apple Tree that was decended from the tree in Sir Isaac Newton's garden that inspired his theory of gravity in 1666.
I really enjoyed the drama of the bog garden with enormous plants which definiately gave me the wow factor!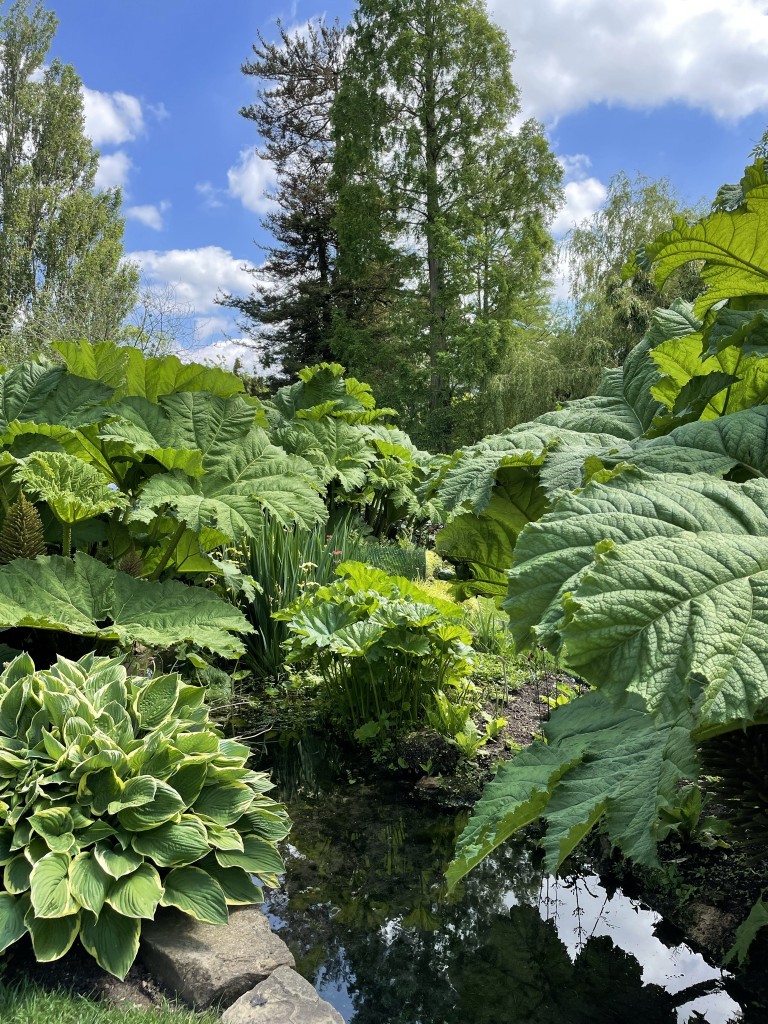 I think you may realise whilst reading this blog that remembering plant names is not my forte! You needn't worry as if you visit, the whole garden has signs next to all the plants so if there are any that catch your eye, you can find out what they are called!!
I also really enjoyed spotting this bee hive and yes you guessed it, it was situated in the centre of the 'Bee Borders'!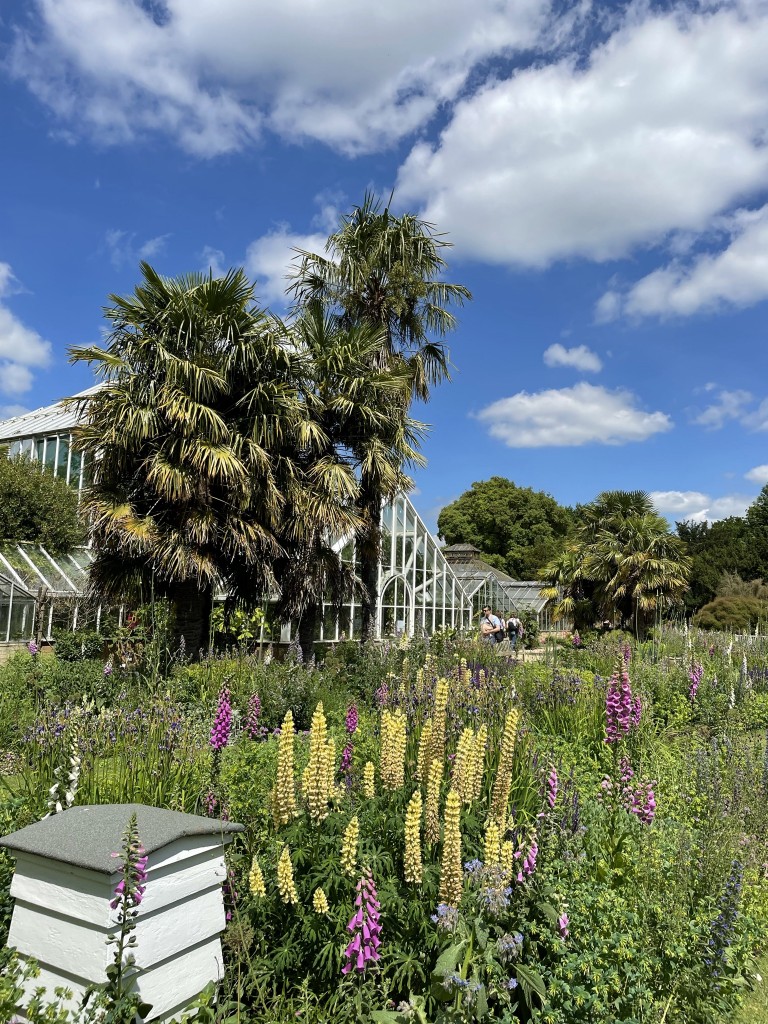 The garden is a wonderful place to take a picnic. There were plenty of benches dotted around the gardens and the weather was so hot we were delighted to find there were lots of places to sit in the shade too! It was really lovely to see people out enjoying themselves in the sunshine.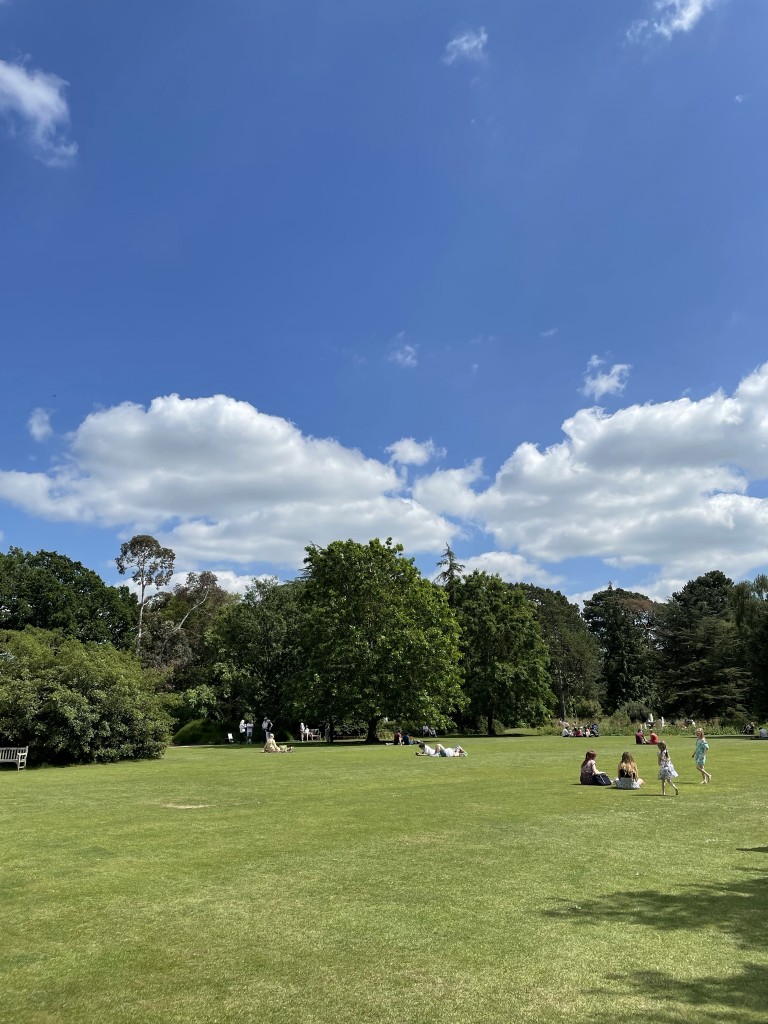 It was also great to see a 'Dry Garden' containing plants that like drought conditions – a great one to visit for useful tips, if like me you always forget to water the plants in your own garden!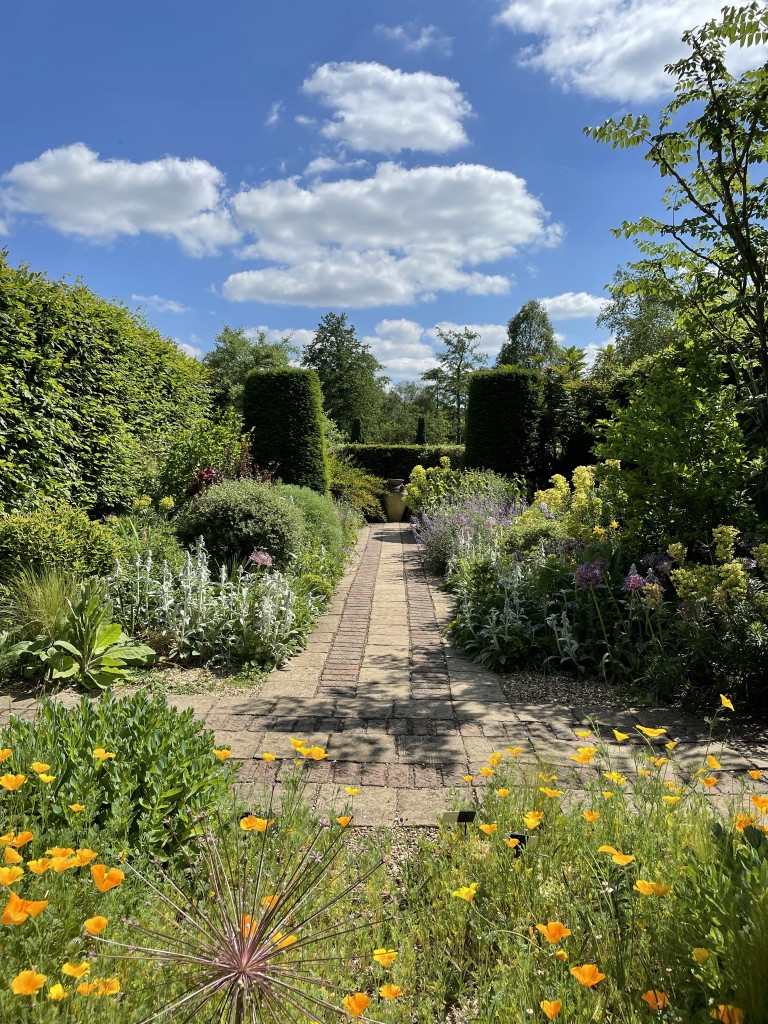 We were delighted to find out that access to the glasshouses was permitted. As you can imagine there were really interesting plants to see in including my favourites; lots of cacti, a climbing onion and a tortoise plant! I especially liked the giant lily pads.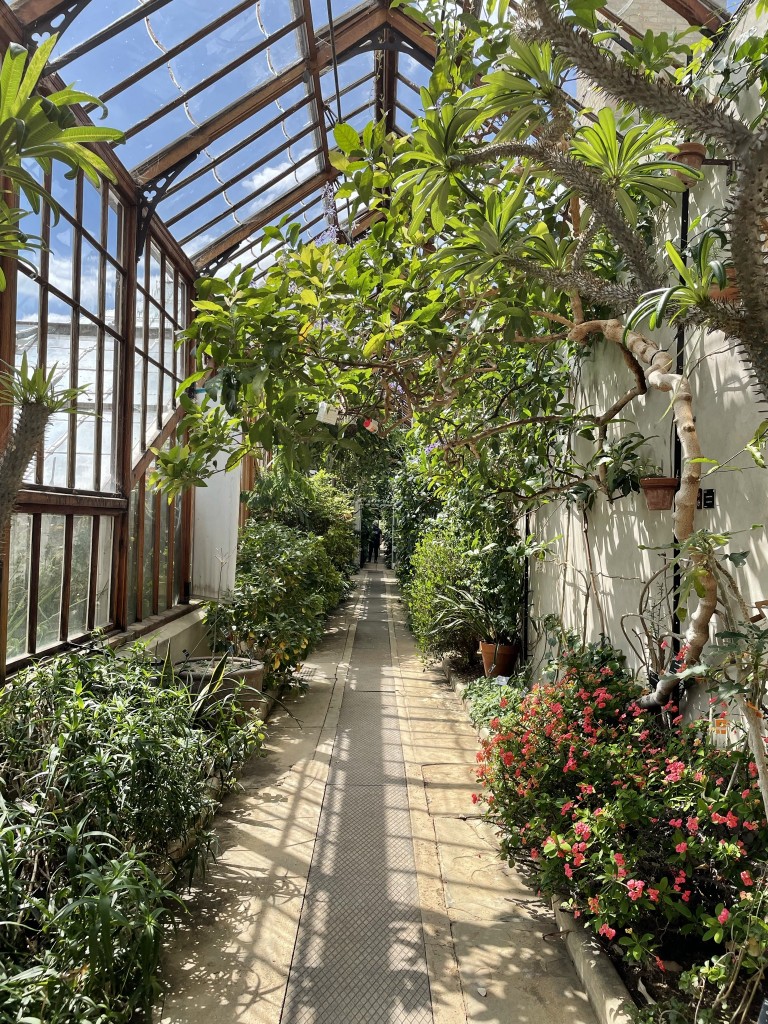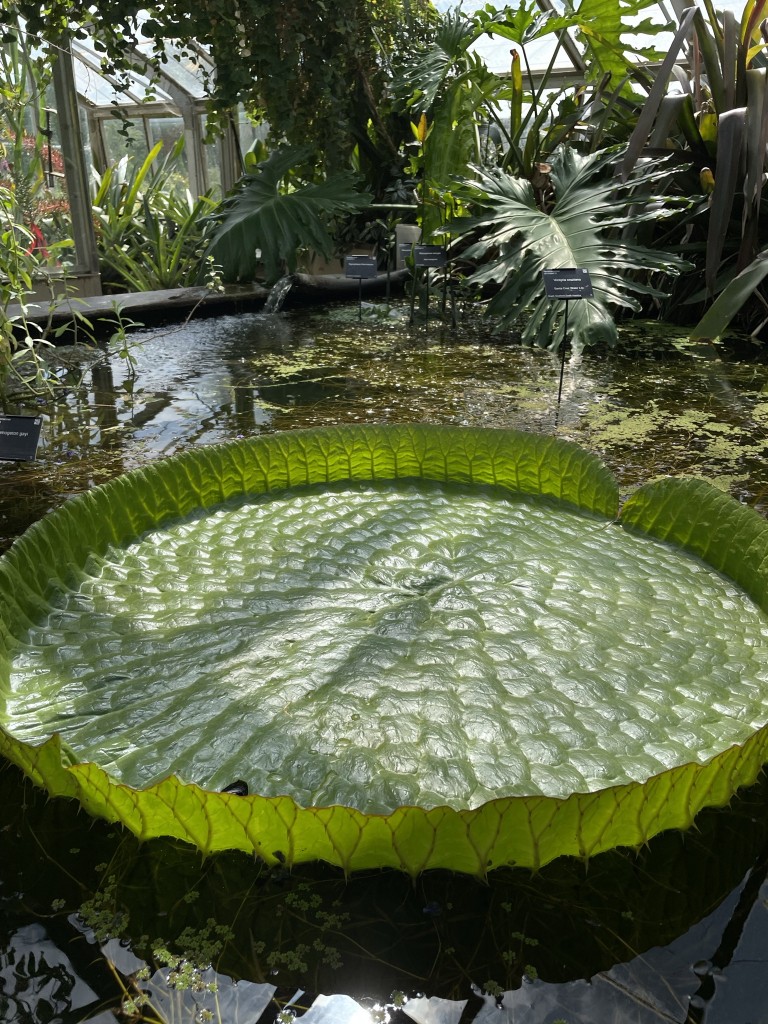 After spending time in the hot glasshouse we found a beautiful fountain area and sat on a bench in the shade while we listened to the relaxing sound of the water as we cooled down.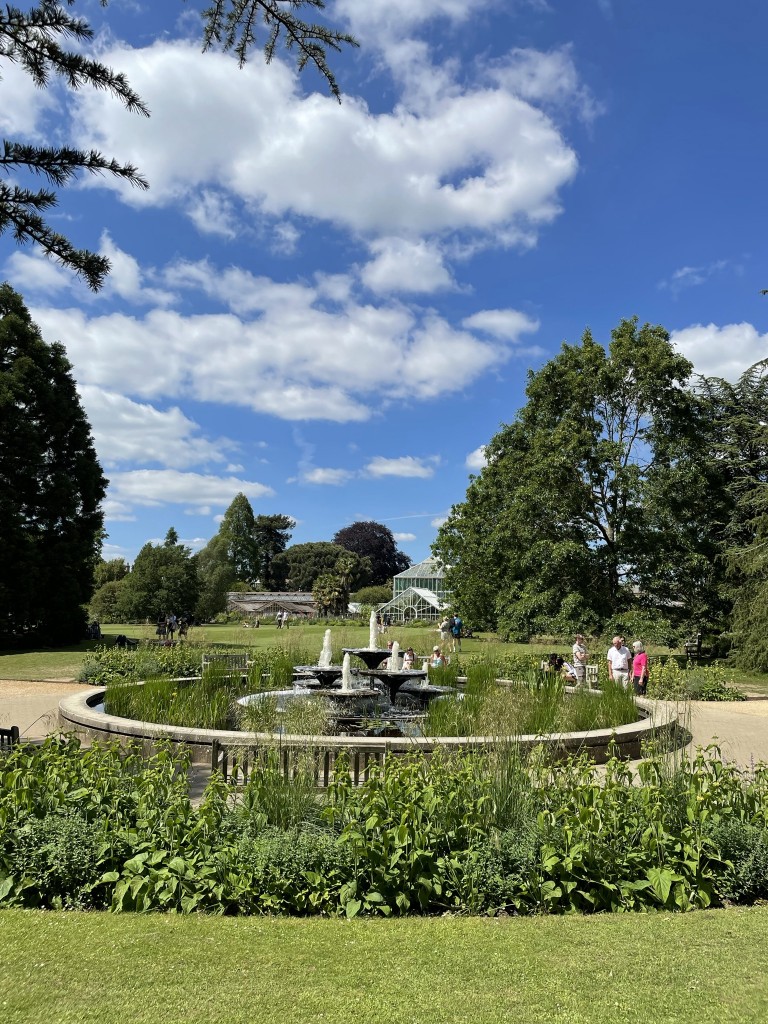 I love that the garden is open all year round and having been to see it at this time of year, I would really like to return again to see how it changes through the seasons.
The Botanic garden is situated about a 20 minute walk from the centre of Cambridge. We drove to Cambridge from Suffolk and parked in the Cambridge Park and Ride where a bus transferred us to the city centre. It was really easy and although my first time on a bus since Covid-19, it was well organised and I felt safe.
I hope you have enjoyed the photos taken from my trip to Cambridge University Botanic Garden and that it has inspired you to visit.
Useful Information
To plan your own day out to Cambridge University Botanic Garden visit their website here
I would recommend using the Cambridge Park and Ride and if you want to plan a trip to Cambridge this should help Cambridge Tourist Information
I took my trip to Cambridge University Botanic Garden in June 2021.
Links to some of my other blogs you may like
Guide to Visiting Ely   (Not far from Cambridge)
Abbey Gardens, Bury St Edmunds