What can I tell you about the theatre tour I went on at the Theatre Royal in Bury St Edmunds? Well it was Amazing for a start!
I have been working my way through visiting Suffolk's Top 50 and a backstage tour at the Theatre Royal in Bury St Edmunds was on the list. I can see why it is, as it was so good! I had a great afternoon learning all about this wonderful theatre and felt very excited at having the opportunity of an access all areas visit!
Theatre Tour at the Theatre Royal
I arrived at the theatre, very much looking forward to the tour as although I had walked past the theatre a number of times, I had never been inside or seen any productions.  I have also never been on a back stage theatre tour before so was very excited to be doing something very different to my usual days out in Suffolk!
As I entered the foyer, it had a very welcoming feel as I looked around before sitting down and waiting for our tour guide.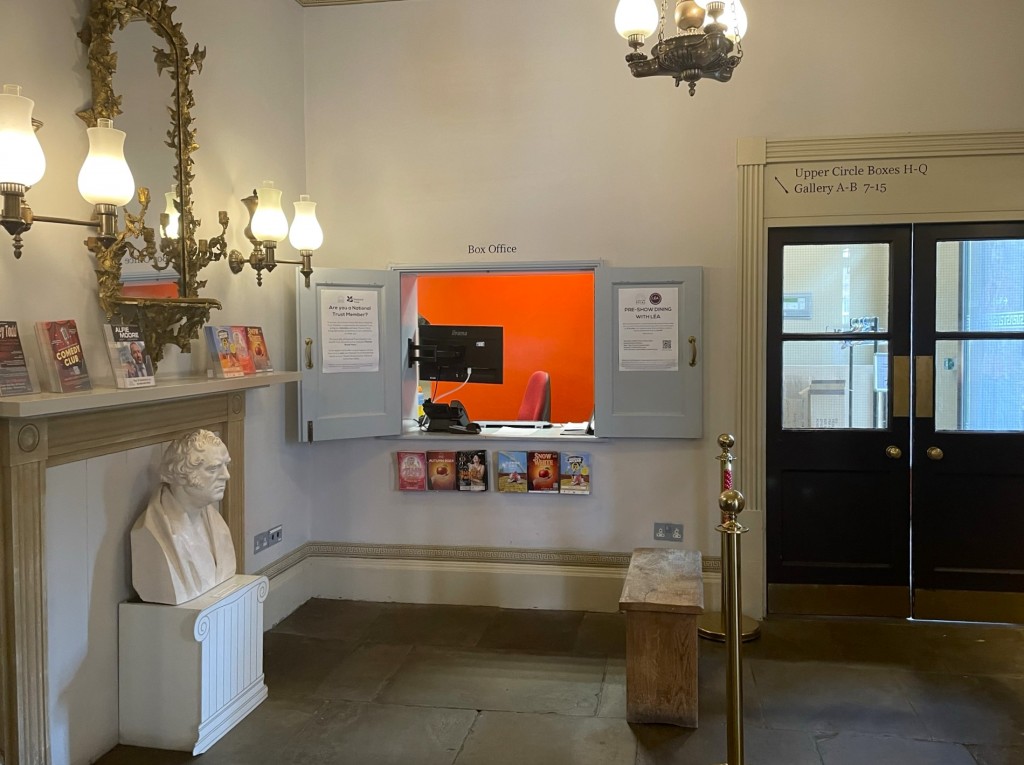 There were about 8 people booked on this particular tour (they have a maximum limit of 20) and when our tour guide arrived, after a brief introduction off we set to explore the theatre. As I mentioned earlier, I had not been inside the theatre before so I as feeling very excited as he opened the main doors for us to go into the auditourium, and I certainly wasn't disappointed! What a beautiful theatre!!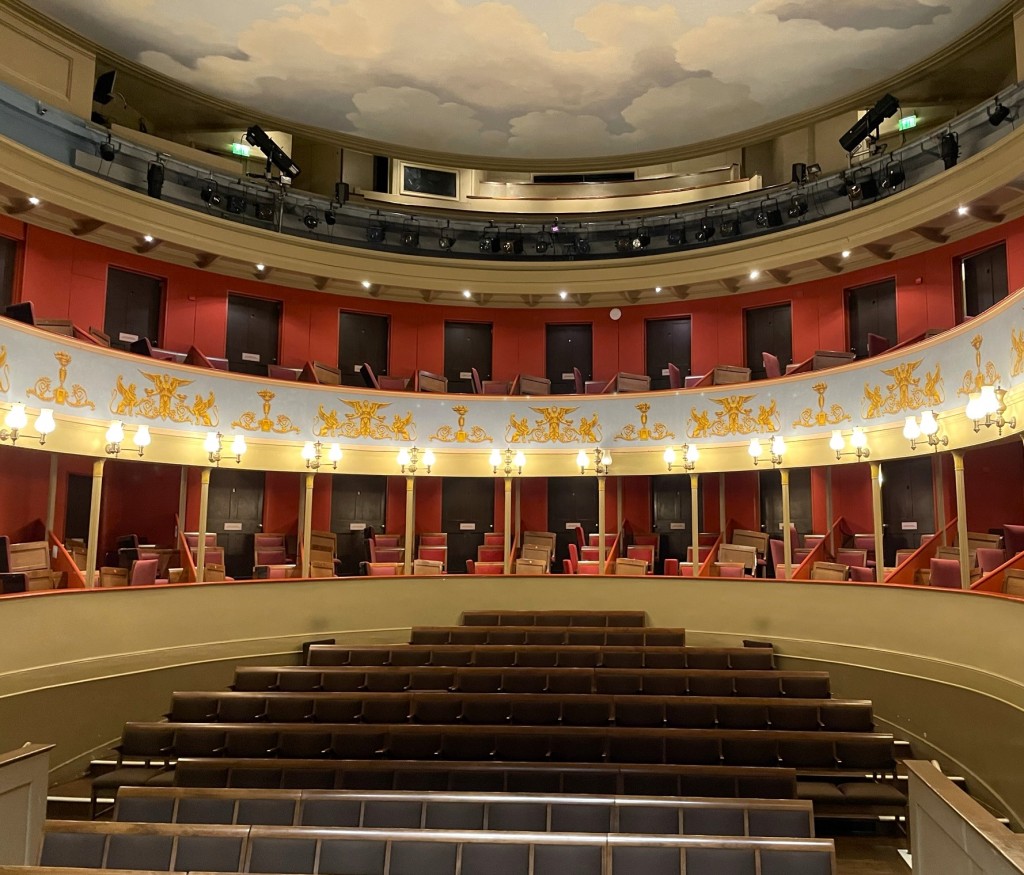 The theatre was designed and built in 1819 by William Wilkins (1778-1839) who had a passion for theatre and classical architecture, which you can certainly see as you start to explore the different areas of the theatre. He is said to have based his design from inspiration of a Greek amphitheatre in Taormina, Sicily.
The Theatre Royal is last remaining regency playhouse in the country and considering it is over 200 years old, it's wonderful to think that it's still entertaining audiences with a variety of shows. It's also cool to think that Suffolk has such a historic building, especially as Wilkins also designed the National Gallery in London & Downing College in Cambridge.
The theatre tour was approximately 90 minutes and we made our way around the theatre exploring all the different areas whilst learning lots of wonderful facts and hearing stories about the theatre of times gone by. Throughout the tour we heard about the history of the theatre (past and present) and some of the characters and actors that had visited and performed on stage.
We headed up towards the seating areas and as we did we got to admire some of the lovely costumes as well as viewing a timeline of the history of the theatre.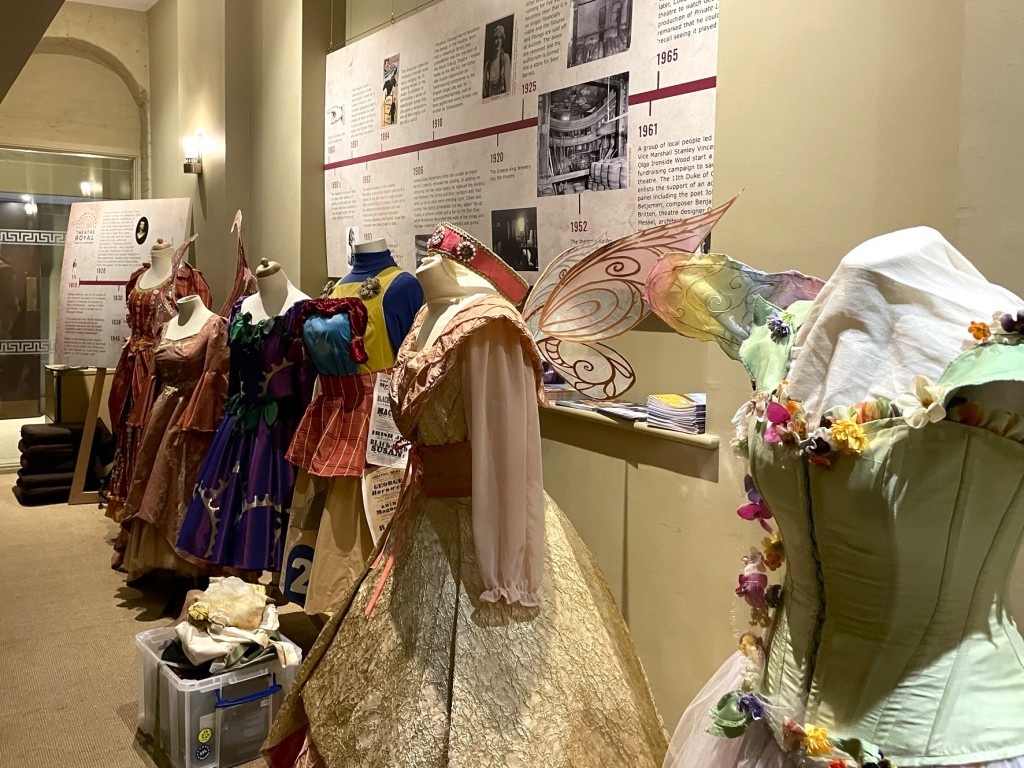 Our tour guide was wonderful at describing what it would have been like coming to the theatre in the 1800's. He created such an amazing picture I could really imagine sitting in the seats 200 years ago, or if I was unlucky enough being squashed in 'the pit' whilst watching a performance.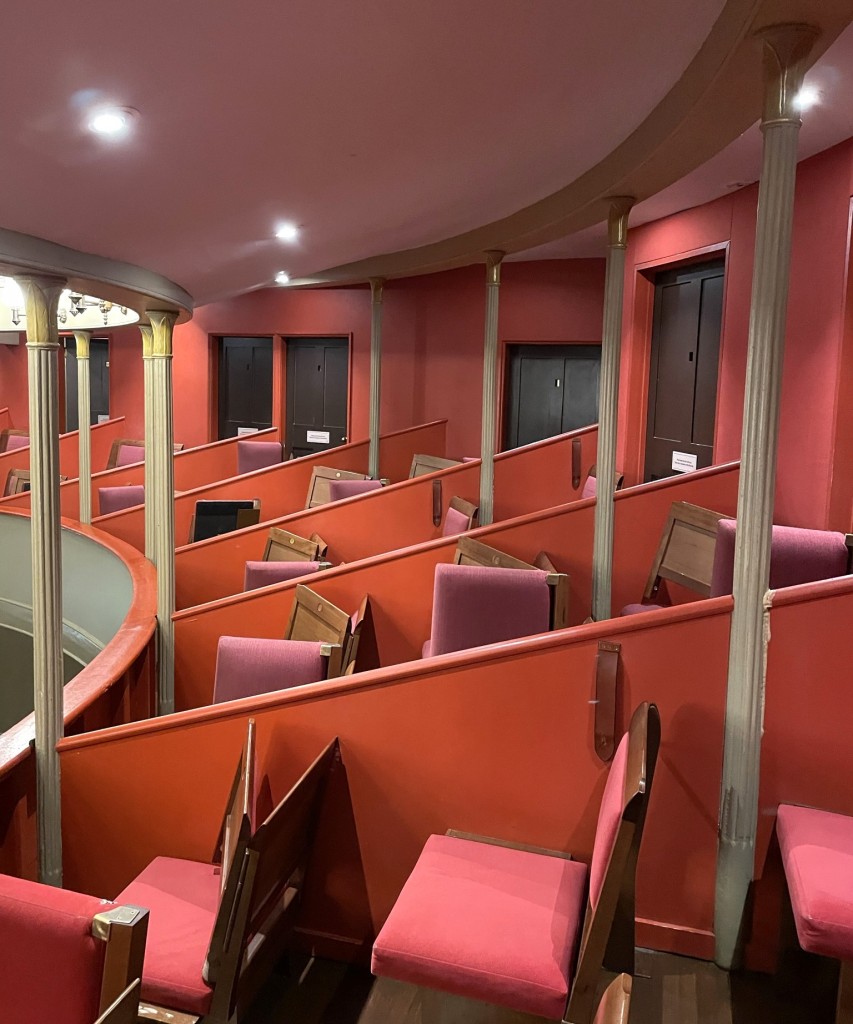 I loved hearing how it was a place to dress up and been seen, and finding out people sent their servants early to sit and reserve seats for them!
I enjoyed sitting in all the different areas of the theatre, and it certainly made me want to come and see a performance on another occasion. In my opinion, having sat in lots of different seats in the different areas of the theatre, I think all of them would give you a good view of the stage!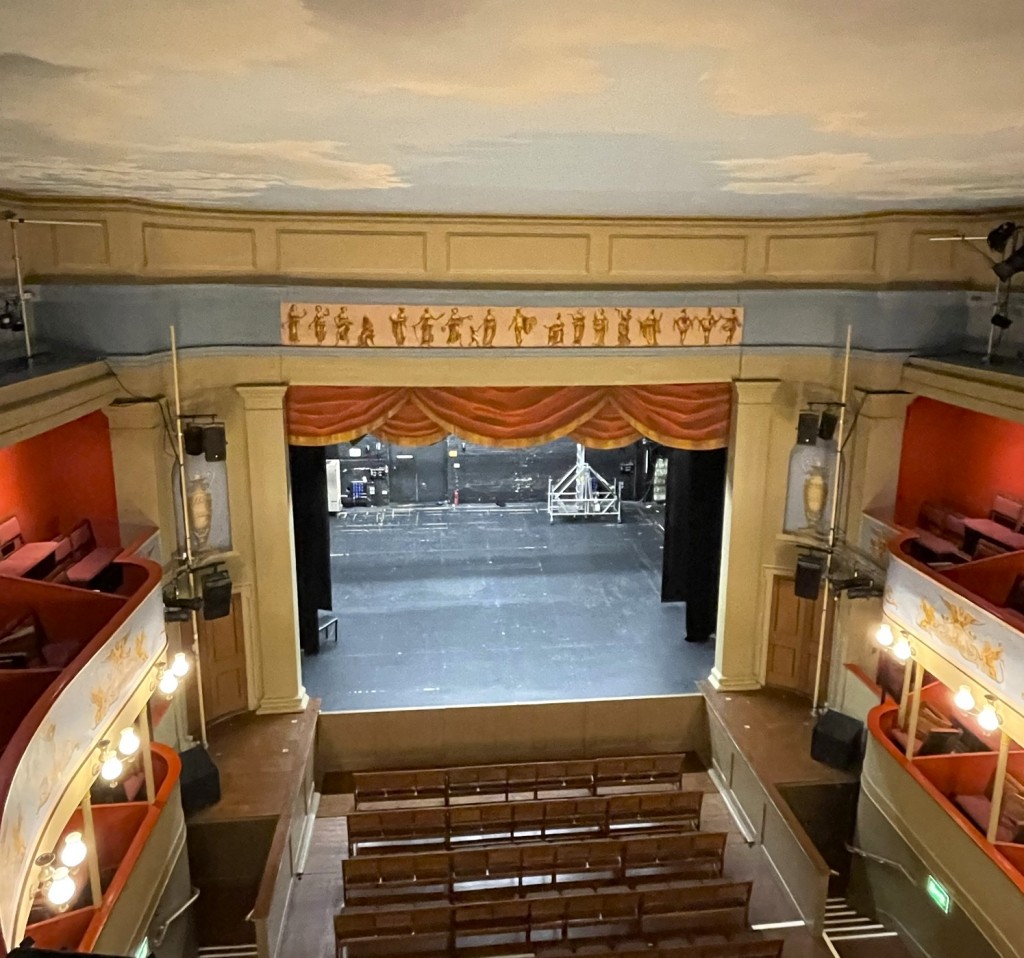 We explored the rest of the theatre including walking onto the stage, under the stage to see trap door (which I found rather exciting!) we also went into the 'Green Room' and the dressing rooms. I have some lovely photos but don't want to spoil the surprise for you, as this tour is so worth doing I am sure you will really enjoy it!
Sometimes the days out that take you the longest to get round to, tend to be the most enjoyable! That certainly was the case for this theatre tour. I can totally see why it was voted one of the best 50 things to do in Suffolk.
Why not plan your own visit (if you haven't guessed by now I totally recommend it!). The theatre is located in the centre of Bury St Edmunds which is also one of my favourite places to visit, so you can make a whole day of it! I have put together some useful information for you below.
Useful Information
Here is a link to the Theatre Royal Bury St Edmunds website with more information if you would like to plan your own visit to experience one of their tours.
These photos were taken on my visit to the theatre in June 2023.
Here are links to some other places not far from the theatre that I can recommend for a visit.
A Guide to Bury St Edmunds Town Centre
National Trust Ickworth: A Photo Tour