Suffolk vineyard? Yes Suffolk has quite a few which surprised me too!
I've lost count of the number of times I've driven past Shawsgate Vineyard saying "I must pop in there". We never seem to get round to visiting places on our doorstep do we?
Well this week was the week thanks to English Wine Week – sometimes we all need a nudge to do something now and again.
Wondering what its like to visit a Suffolk vineyard? Well with around 16 vineyards in Suffolk there are plenty to choose from. Here's an idea of what you can expect when you visit one…..
Why you should visit a Suffolk vineyard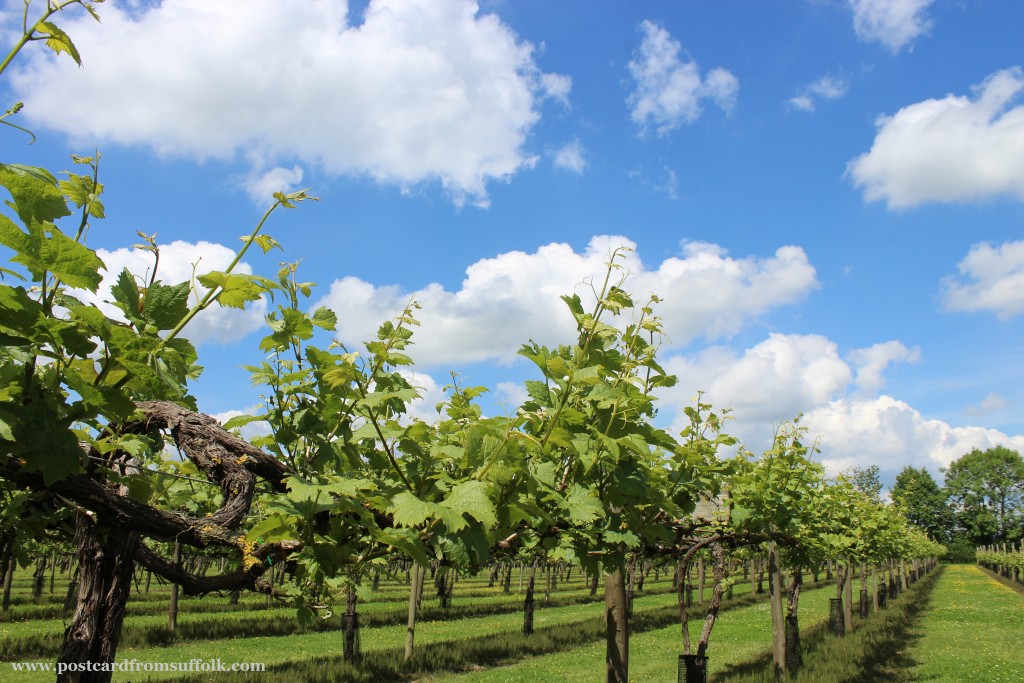 To learn something new
There's something  relaxing about walking around the countryside and just appreciating nature. On my visit to Shawsgate Vineyard the weather was great; sun shining, blue skies and white fluffy clouds – perfect!
On arrival I popped into the shop to find out what I needed to do. I had a lovely chat and was given my own 'DIY' vineyard trail map so off I went. The vineyard trail covers about a mile if you walk around it, which I did and it was great to see all the vines.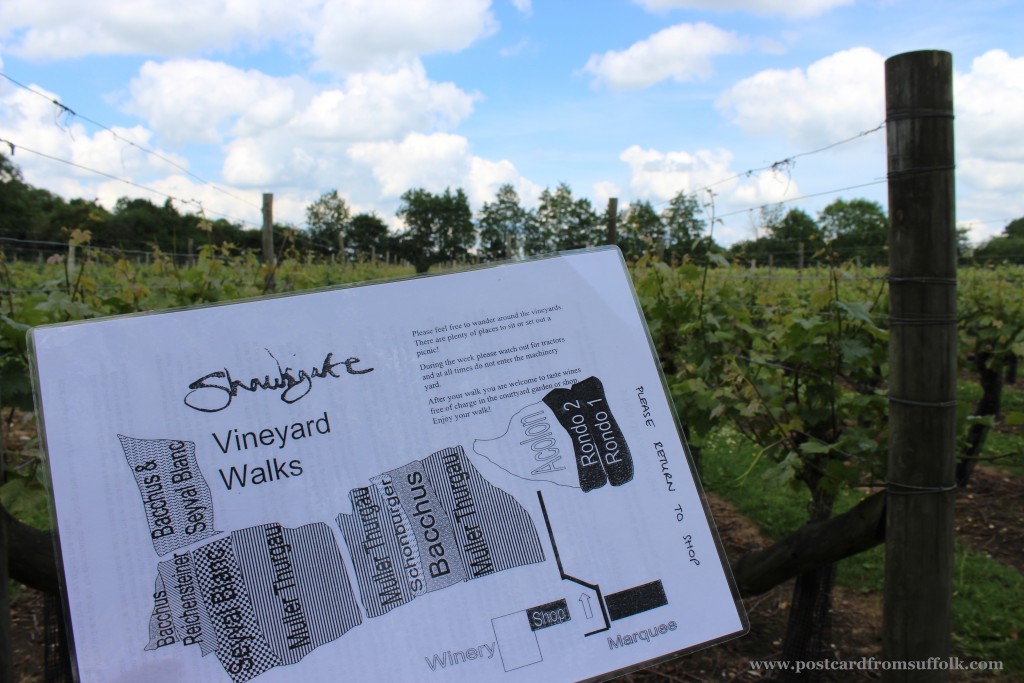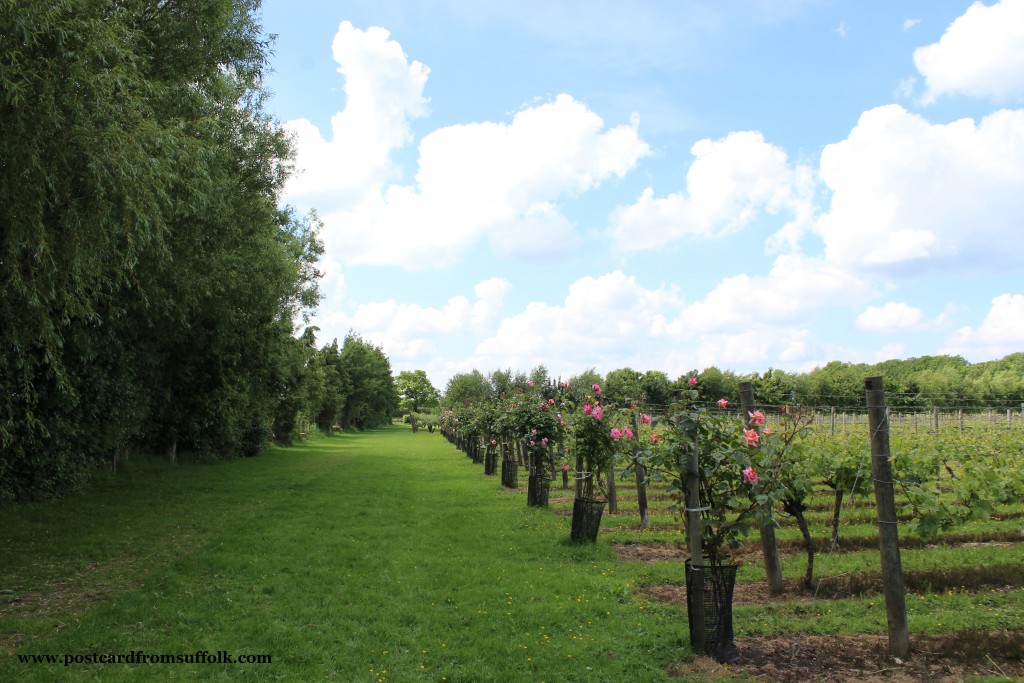 The original vines at Shawsgate Vineyard were planted by wine enthusiasts in 1973 and the vineyard now has 8 different vine varieties that produces white, red and rose wines all covering an area of around 20 acres.
On my visit the vines were in bud. If you visit in July you can expect to see flowers on the vines after which the grapes appear during the summer months with harvest time being around October.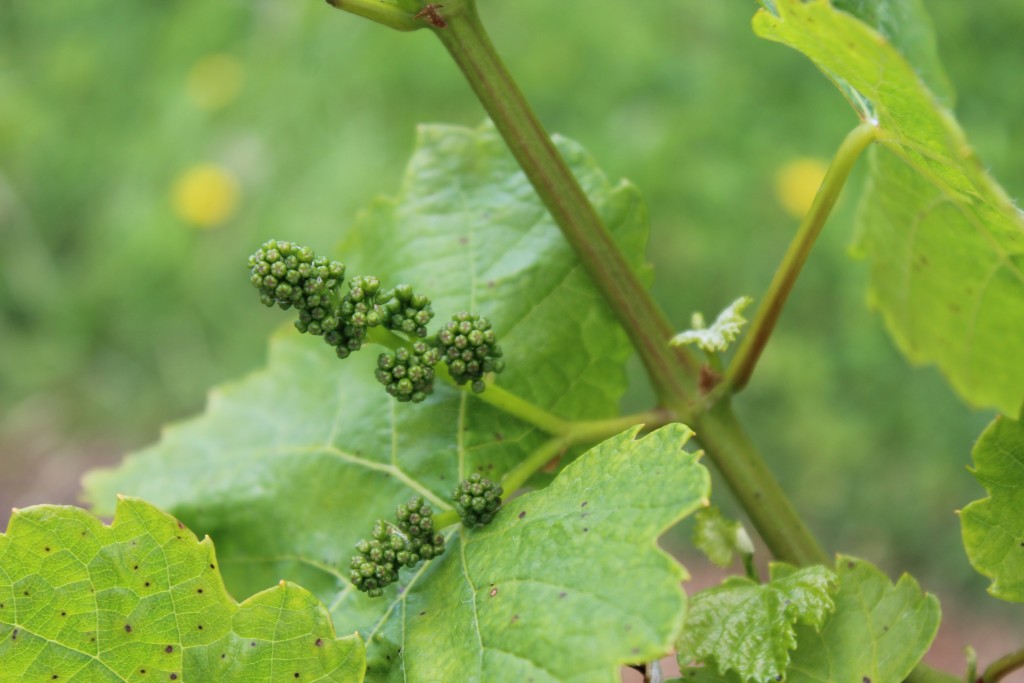 It was great finding out more about the vineyard as I walked around with my DIY map. For those wanting to know more about the wine making process the vineyard offers tours, experience days and events so there is something to suit everyone whatever your level of interest.
Its a great opportunity for taking photos
I love exploring with my camera and recently discovered I love straight lines – a visit to a vineyard is perfect for this! You also have the opportunity of photographing something a little bit different. I will certainly be returning when the grapes appear – I imagine they will look spectacular!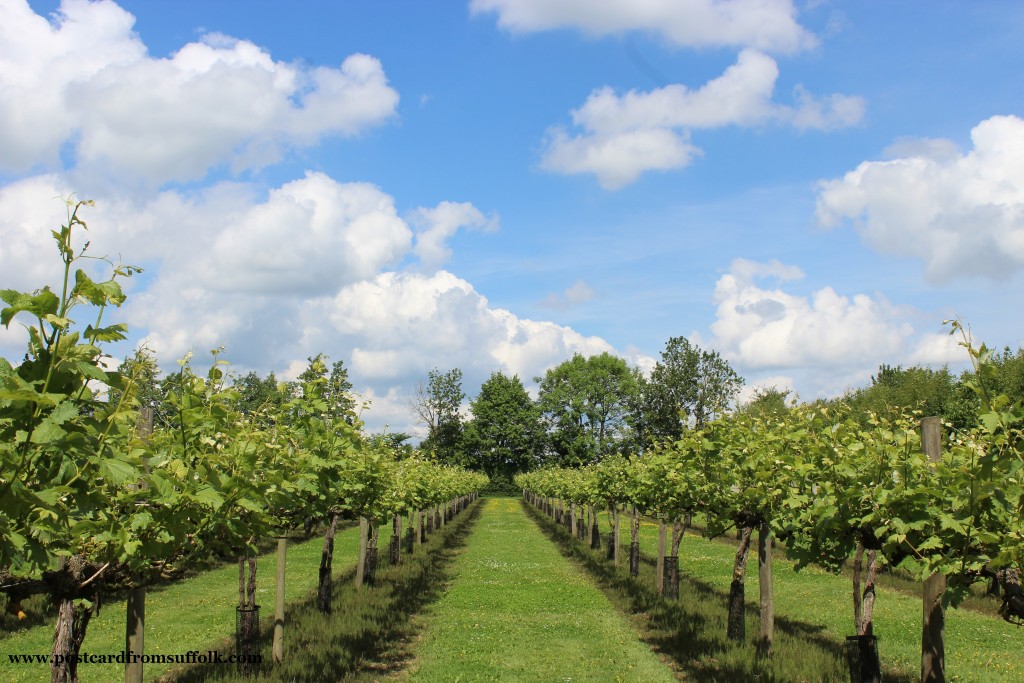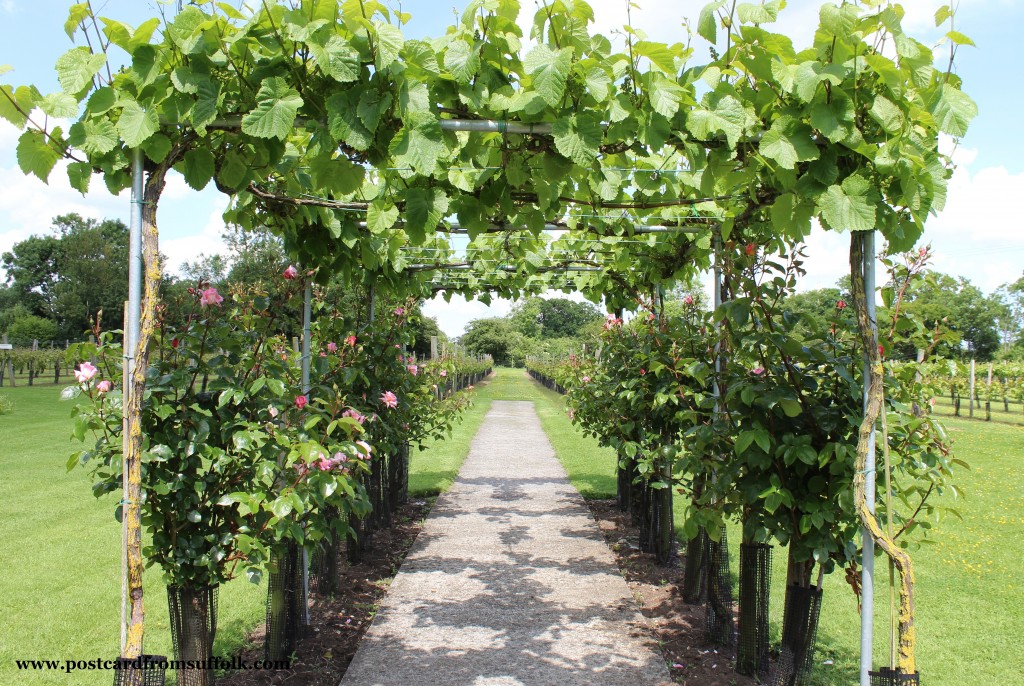 A great place to explore and relax!
Walking around, exploring a vineyard is certainly a unique experience. Its a great opportunity to get back to nature and just enjoy being in the fresh air. During my visit I saw a rabbit scampering along the vineyard and the sounds of the birds singing made for a relaxing stroll as I learned lots of new things. It was just lovely to take my time, sit on some of the benches dotted around and just appreciate the views.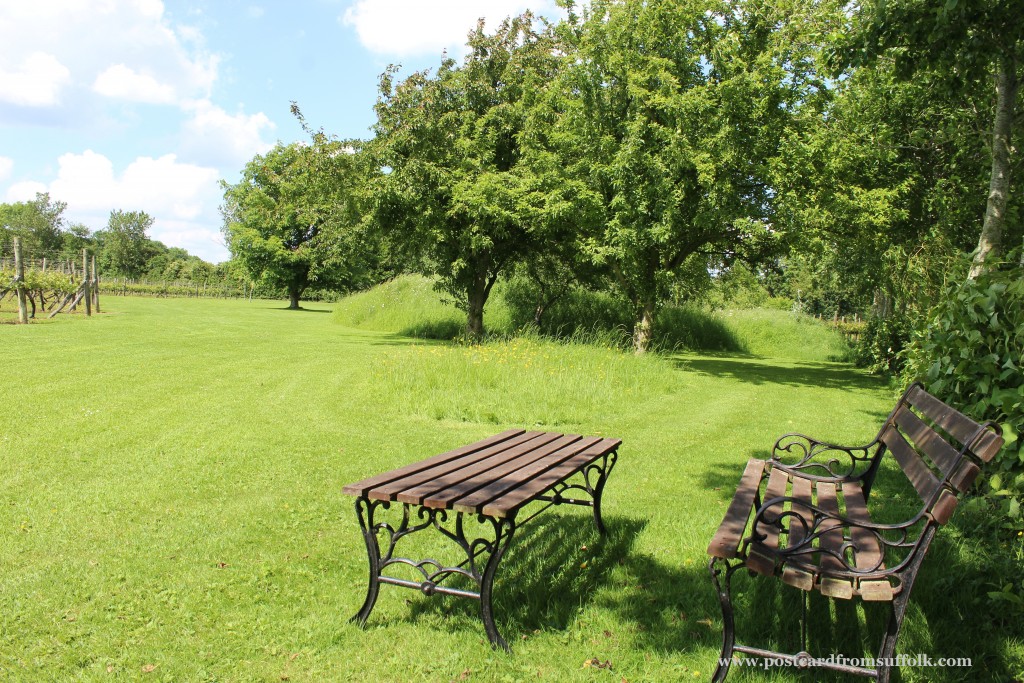 After spending an hour or so strolling around the vineyard I went back to the shop to hand in my map and had the opportunity of some wine tasting before buying a 'take away' bottle to enjoy at home!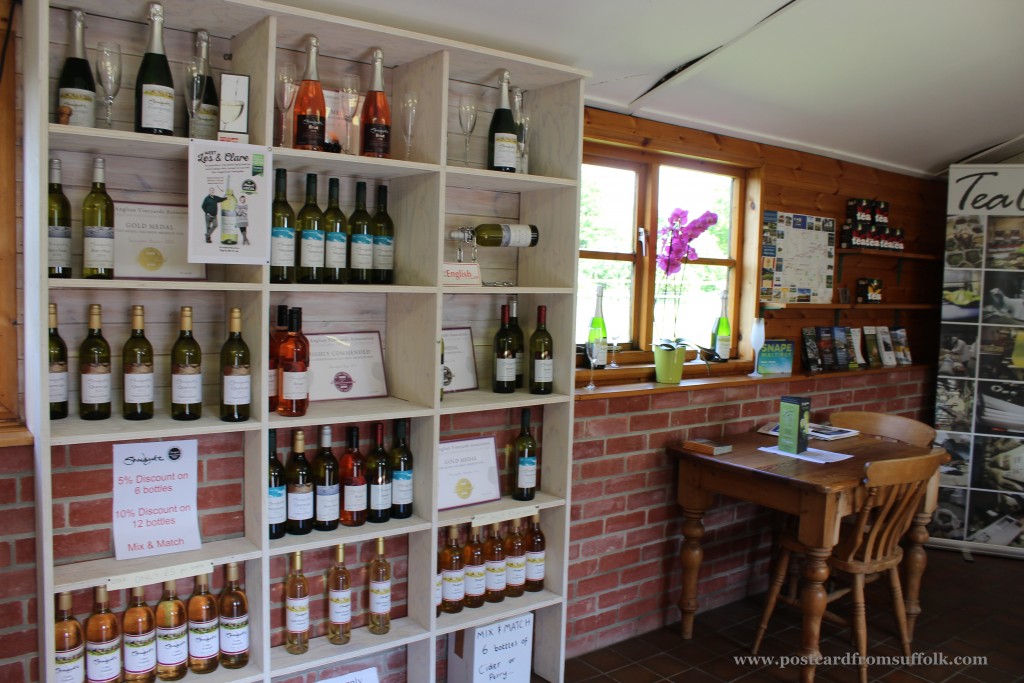 The whole experience of visiting Shawsgate was lovely; from walking around the vineyard to chatting to the friendly, helpful staff. There is also courtyard where you can sit and enjoy some tea or coffee and cake if wine is not your thing!
My visit to Shawsgate was a perfect way to spend a couple of hours and one I would definitely recommend. As mentioned earlier, why don't we explore more of whats on our doorstep?  You never know, some of the best days out could be right under your nose!!
Date visited: June 2017
More information
Details for Shawsgate Vineyard can be found on their website  Visiting the vineyard and doing the 'DIY' tour is free.
Here is a great resource if you want to find out more about the English wine industry and find a vineyard to visit near you.
If you are visiting Shawsgate vineyard how about making a day of it and visit Framlingham including its lovely castle which are just a 5 minutes drive away from the vineyard.