What can I say about my visit to Bodiam Castle except that I was super excited when I saw it. Not only did it look amazing but it was surrounded by a moat that was actually FULL of water!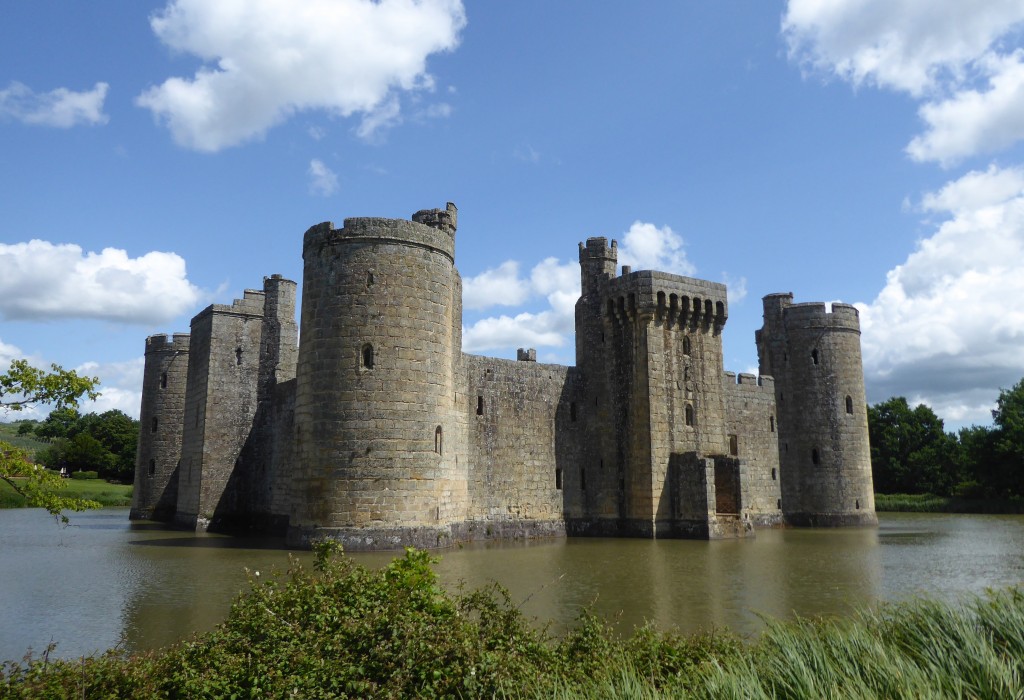 Castles are all so different but Bodiam Castle for me certainly has the wow factor. I have never seen a moat complete with water (and fish!) it is what you would imagine a castle to look like if you had never seen one before!
I have been making the most of my National Trust membership this year by planning ahead when visiting friends and family and seeing what NT places I can visit when I am in the area too. Its a great way of making the most of your free time! Bodium Castle is in East Sussex and here is what you can discover on a visit.
A Visit to Bodiam Castle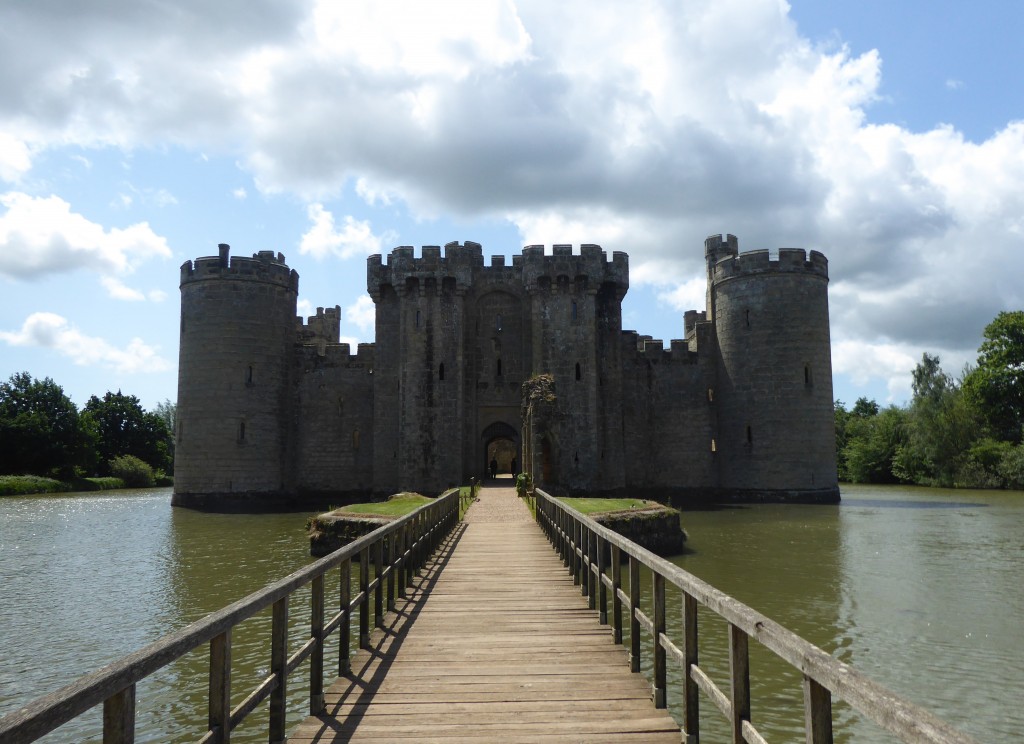 Built in 1385 by Sir Edward Dallingridge a knight who built it during medieval times as a defence but also a home. Although inside the castle now, it is mainly a ruin, when the castle was built it had lots of difference spaces within it including a great hall, a well for water, a chapel and 33 fireplaces!
I had a warm welcome from the staff and volunteers when I entered the castle through a cool looking archway.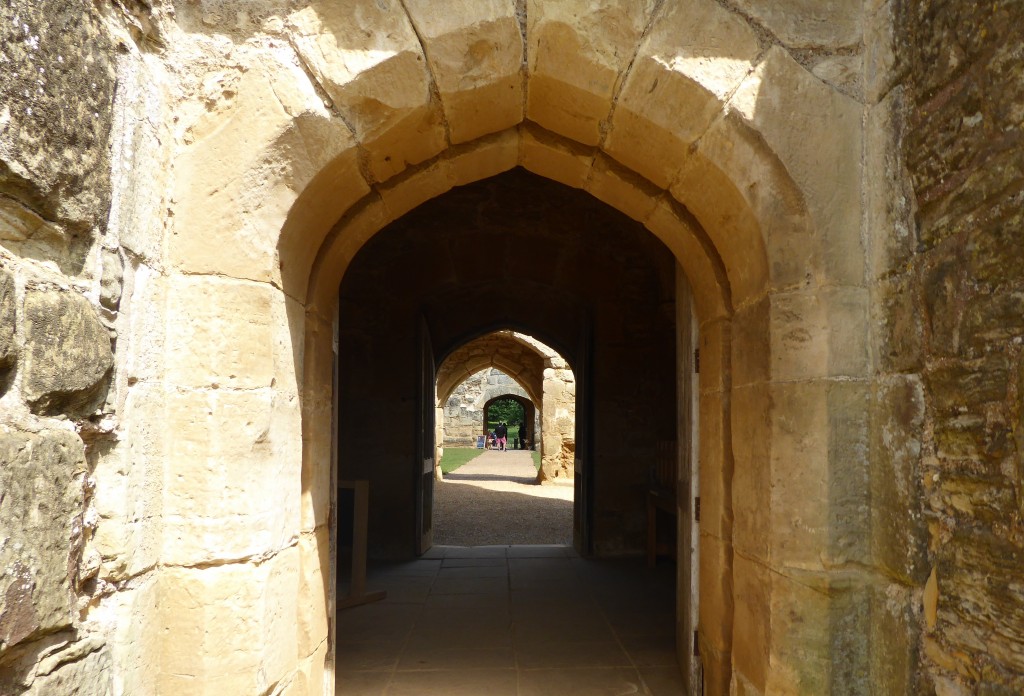 Once inside you can climb the towers for great views of the courtyard and surrounding landscape. Each tower gives a different view and I was also told to look out for bats in one tower – goes without saying anyone who knows me well will know there was no way I would be venturing in a tower possibly home to bats!!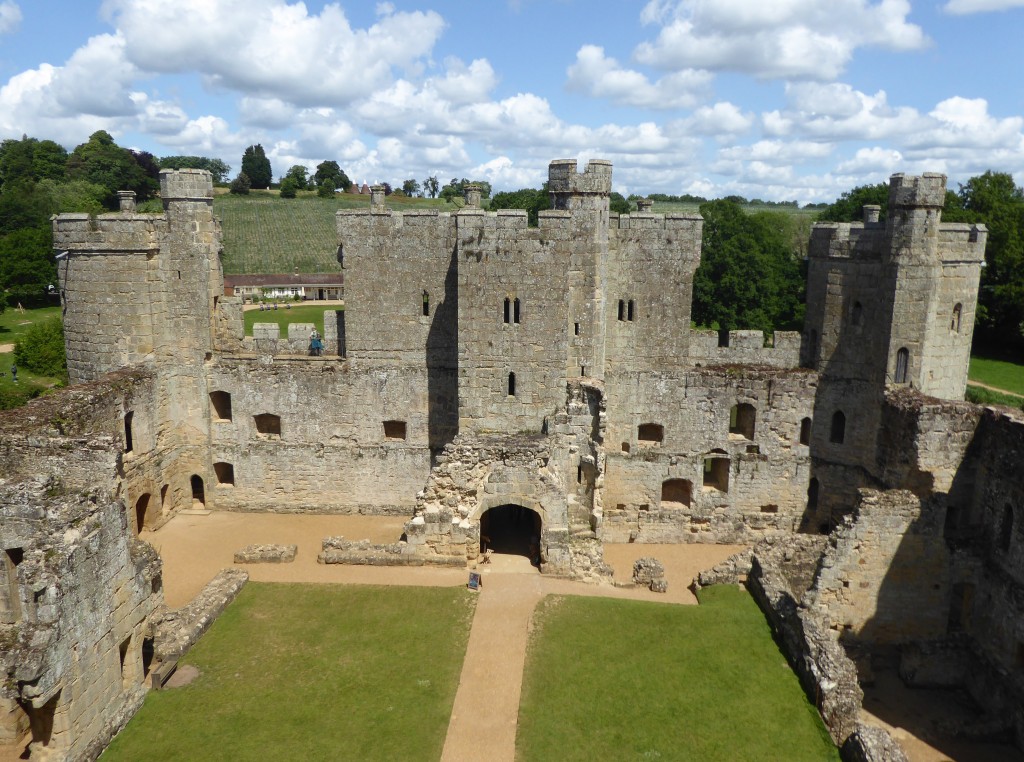 Bodiam Castle is a really peaceful place for a stroll and a picnic, especially if the weather is great. You can just take in the atmosphere as you wander around the moat and castle. Just imagine what it would have been like all those years ago.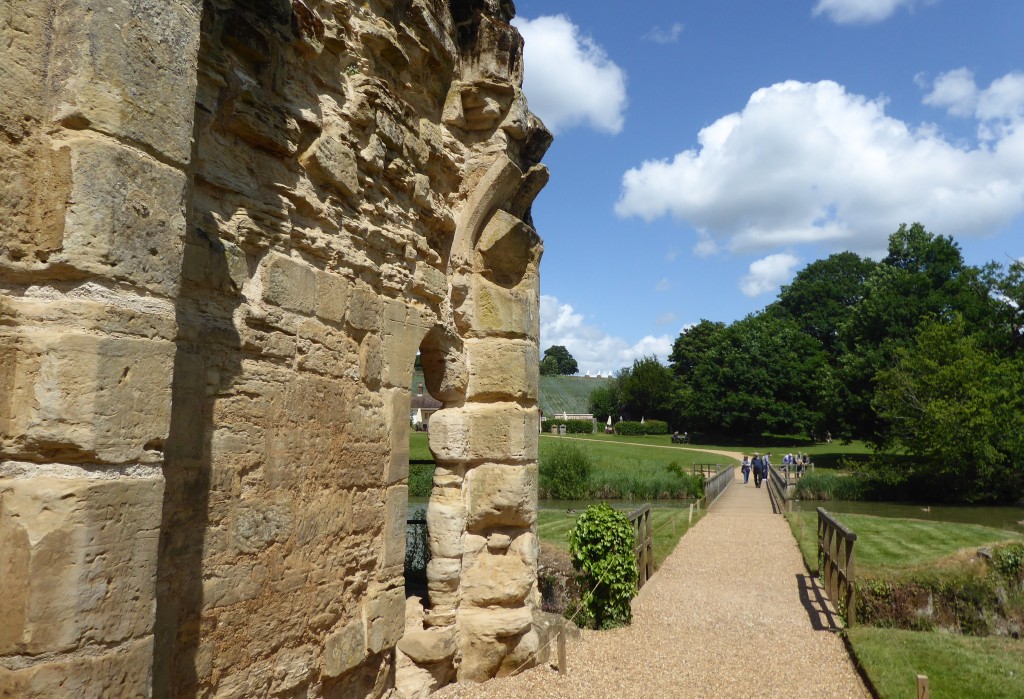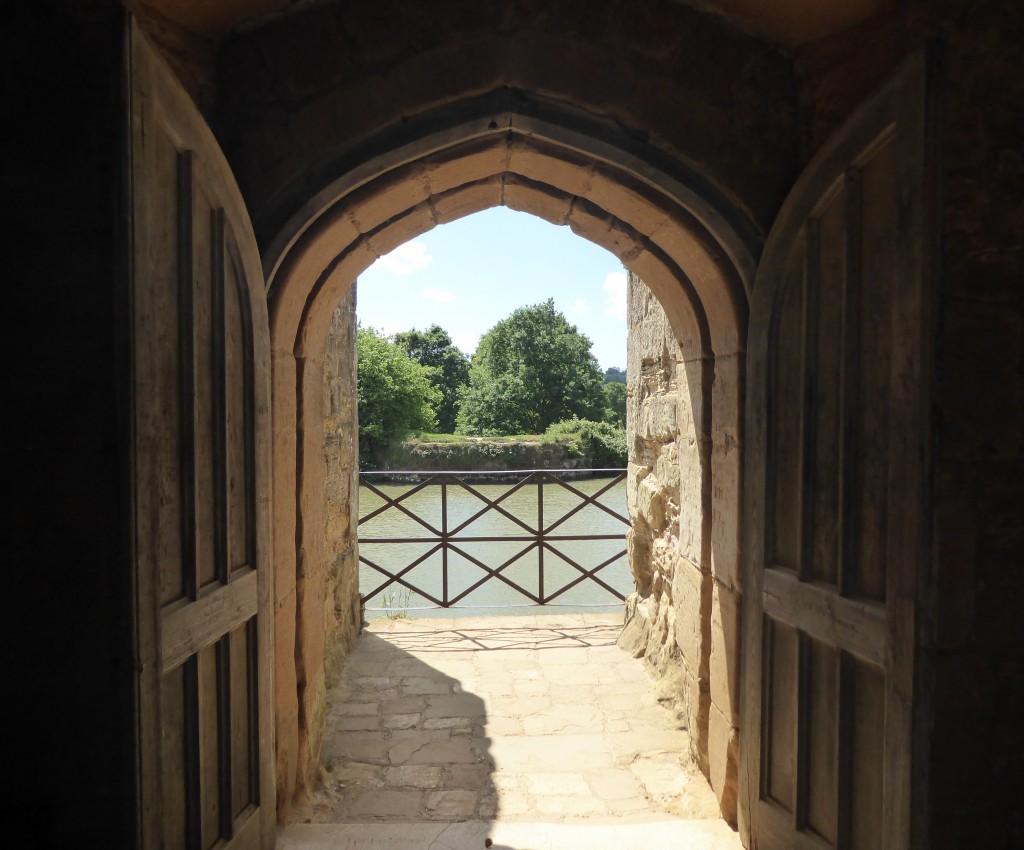 While at the castle I treated myself to a sandwich and drink at the café and sat outside to enjoy the view. I even made a couple of friends too!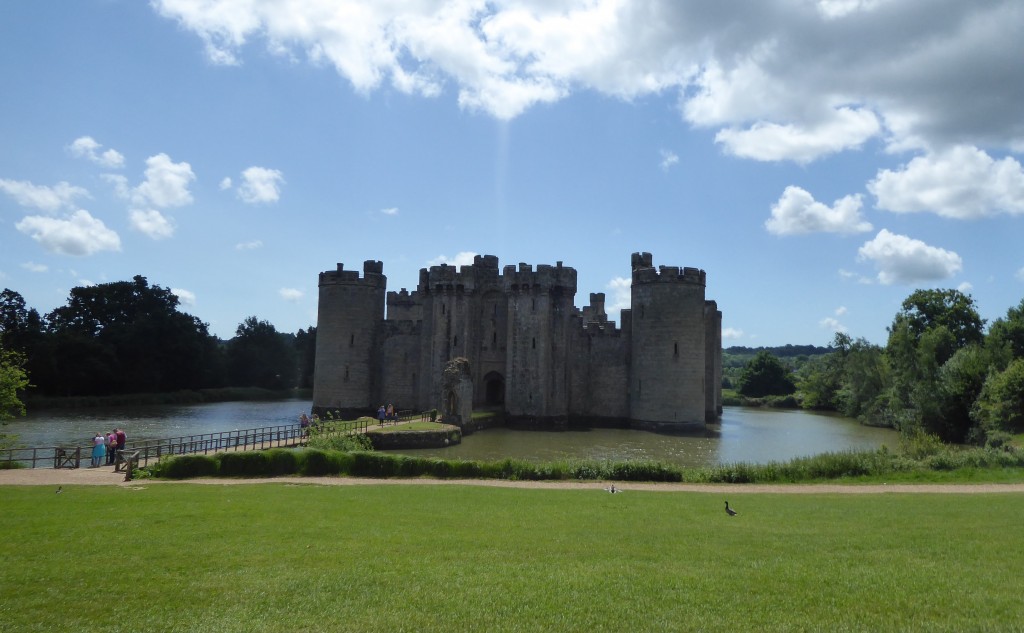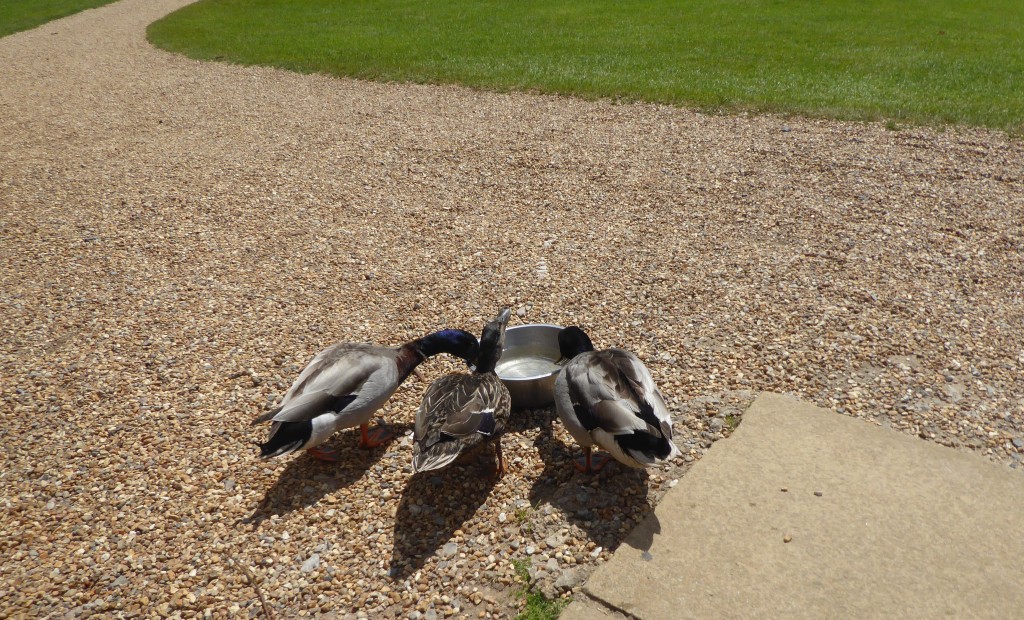 I had a lovely day out exploring Bodiam Castle and can highly recommend a visit. There are various events held throughout the year including photographic workshops which I imagine would be great – well who wouldn't like to photograph such a beautiful castle!
To plan your own day out to Bodiam Castle in East Sussex more details can be found on the National Trust website here
I visited Bodiam castle in June 2019
If you enjoyed this blog you may also like;