It's funny how one of the best days out I have had so far this year is one I stumbled upon by accident! That's exactly what happened at Debach Airfield Museum. On my way to Ipswich I came across an eye-catching sign that made me think…..ooohh I will pop in there on my way back, which is exactly what I did!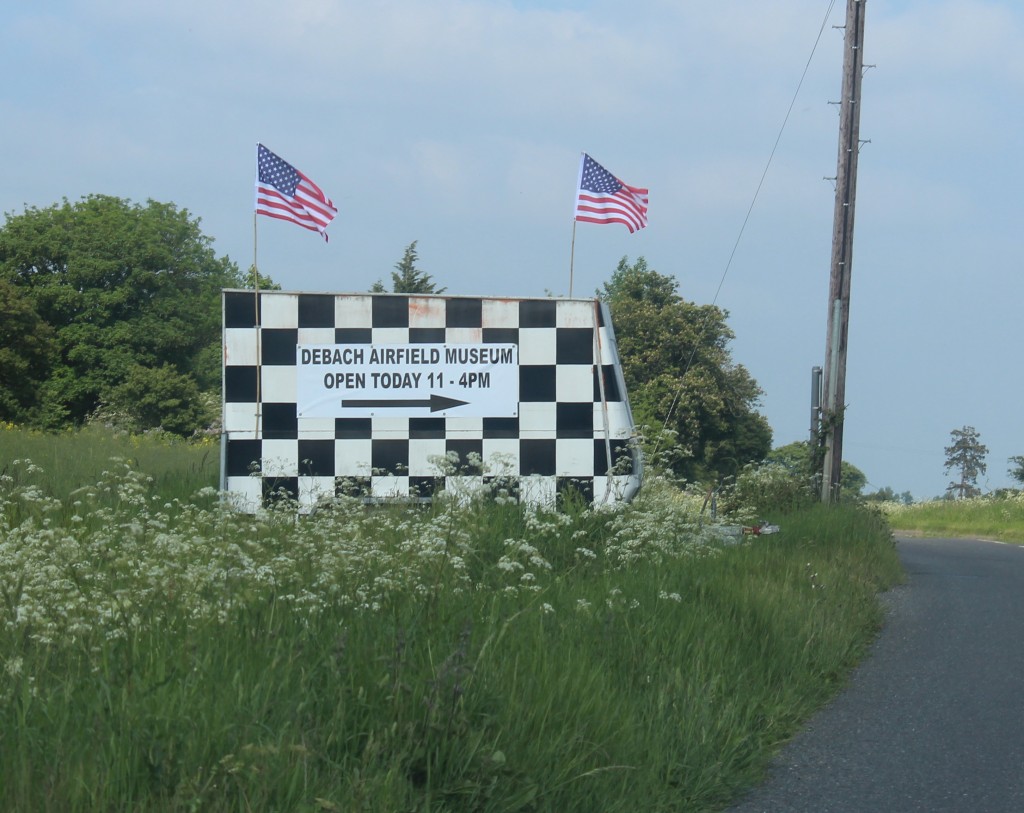 Not really knowing what to expect, I turned off at the sign and found myself heading to…. well I'm not sure really, but it was a very long driveway! When I reached the end there were lots of parked cars as it just so happened Eastern Angles, a touring theatre company were shortly to start their performance of 'Somewhere in England' to what looked like, a packed out crowd.
The play is about the US Air Force in East Anglia and it would seem that Debach Airfield was just the perfect place to perform it! During 1942 – 1944 the US Army occupied the area and built the airfield and the first planes were at Debach in 1944. The first mission was on D-Day in June 1944 and the last was in April 1945.
Debach Airfield Control Tower
There was lots going on around me so I headed up towards the control tower as I could see lots of people on the roof, which looked like fun; a great place to start!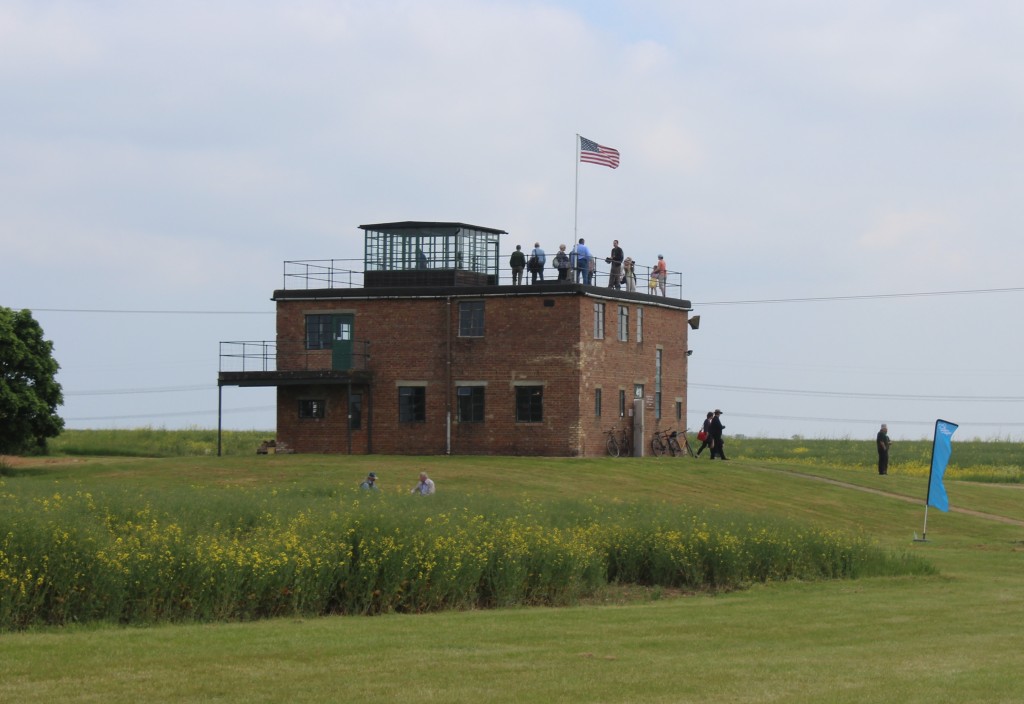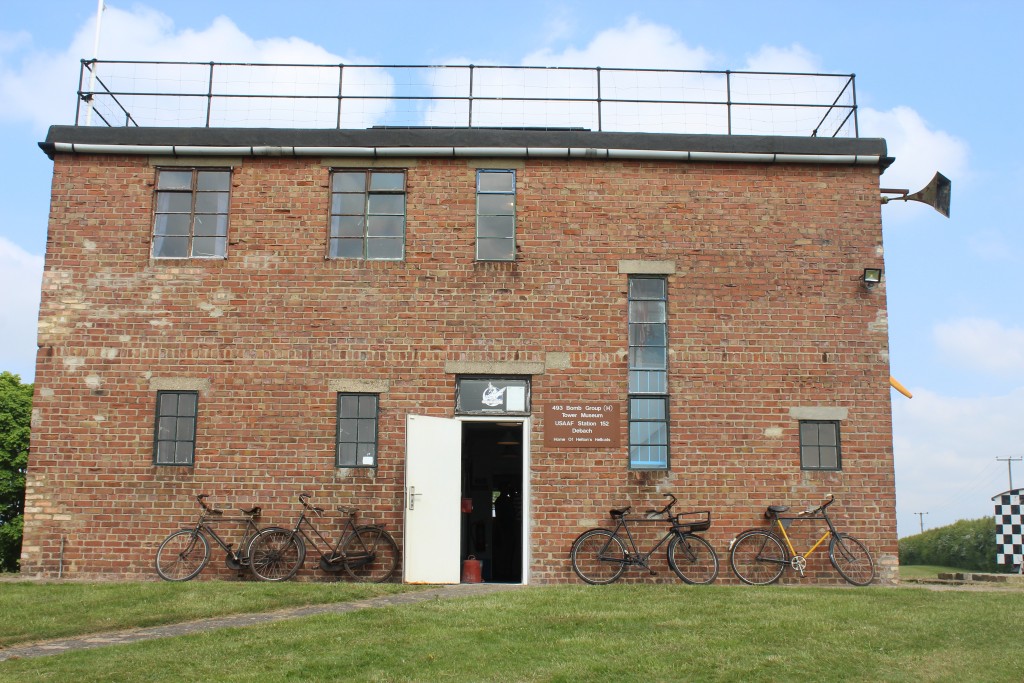 The inside of the control tower has lots of different areas to explore. I was quite taken with the way everything was displayed as it gave a real sense of what it would have been like in 1944. It was also quite moving seeing a detailed list of all of the missions that left from the airfield.
It was the attention to detail that really made me feel that I had been transported back in time….. that jacket must mean he will be back at any minute!
I then headed up to the roof and the view didn't disappoint. As well as being able to see for miles across the fields, it was obvious that there was quite a bit more to explore at the airfield.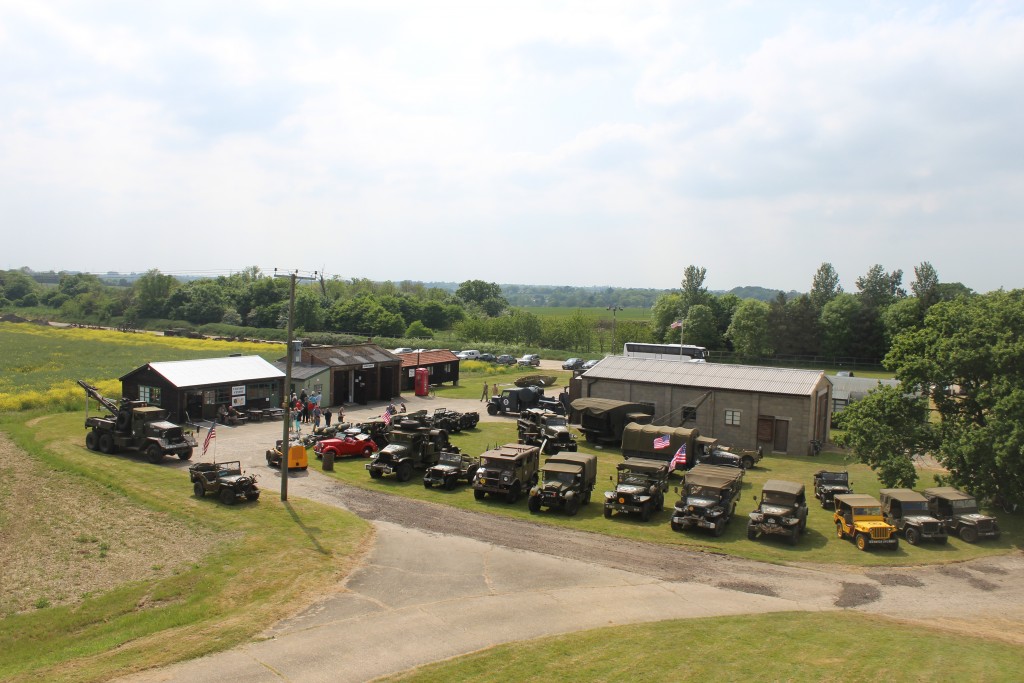 As well as the amazing cars you can see in this picture there was also Nissen Hut and other buildings with collections and memorabilia on show and the all important visitor centre serving refreshments!
It's when you visit places like this that you realise the important role volunteers play. Throughout the few hours I spent at the airfield I spoke to lots of volunteers, all of them completely passionate about the museum and it's contents – from the people who cheerfully served me a cup of tea (in a really cool mug – I must add) to the man I spoke to who has spent many years (and still spends) most of his spare time digging up his garden, finding yet more items such as tubes of tooth paste, mugs & broken china, aeroplane parts etc. to display in the museum (yes I did tell him I felt sorry for his wife!)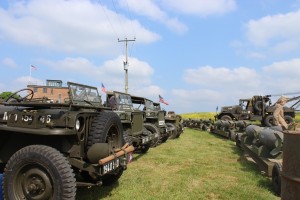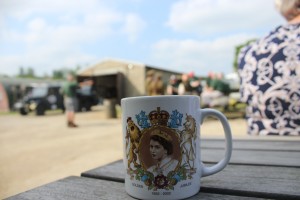 The many amazing items on display at the museum, together with enthusiasm of all the people I spoke to during my visit really helped to bring the airfield to life, which just goes to show, sometimes its worth visiting somewhere different on the spur of the moment…. it could prove to be your best day out this year!
Debach Airfield is open on the last Sunday of the month (April through to September)
To check opening times and for further information click here to visit their website.