I've always loved unusual days out so last year when I discovered that Orfordness Lighthouse was going to have an open day, I  jumped at the chance of exploring this wonderful lighthouse.
Update (2020)
Please note that sadly due to coastal errosion, the lighthouse has been demolished (July 2020) and is no longer part of the Suffolk Coast landscape.
Original blog written in 2018 prior to demolition……
Let me explain a bit about Orfordness Lighthouse for you, as I feel it is a little bit special to say the least. A landmark on the Suffolk Coast since it was built in 1792, it was decommissioned in 2013 as it was feared that it was to disappear into the sea as a result of coastal erosion. I've visited the lighthouse several times before but have never been inside until now.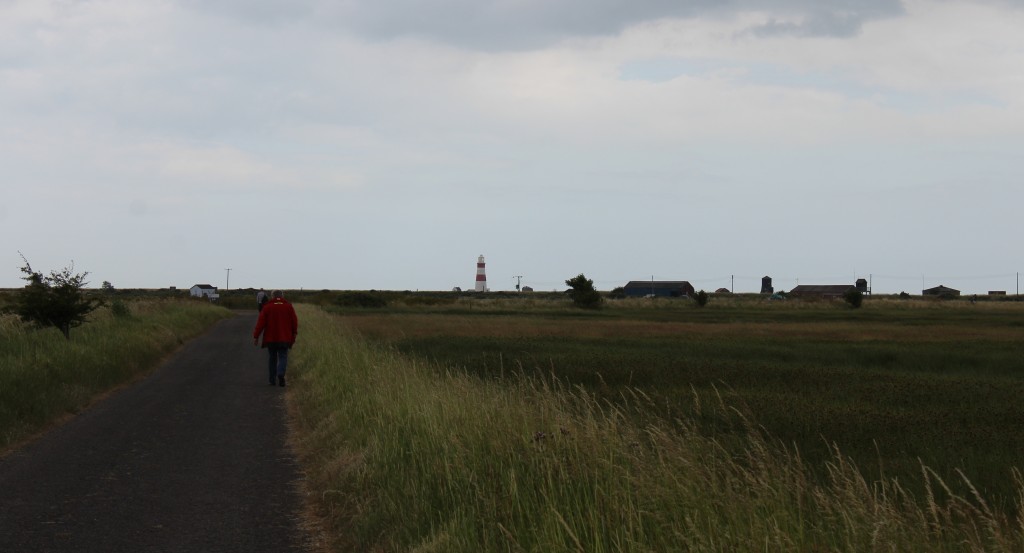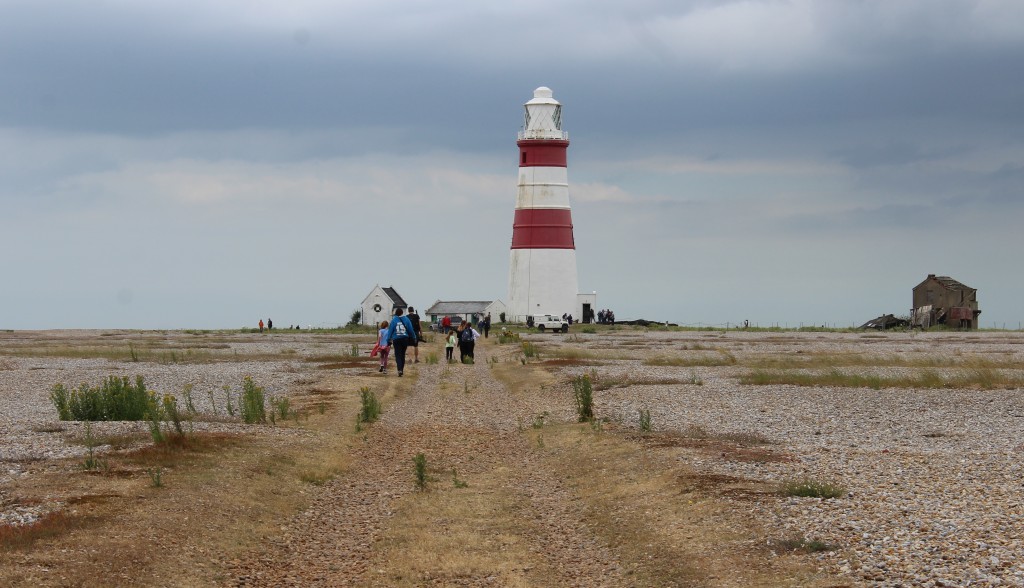 On previous visits I have always been amazed when I reach the lighthouse at the sheer scale of this building and the thought of it falling into the sea I find incredibly sad.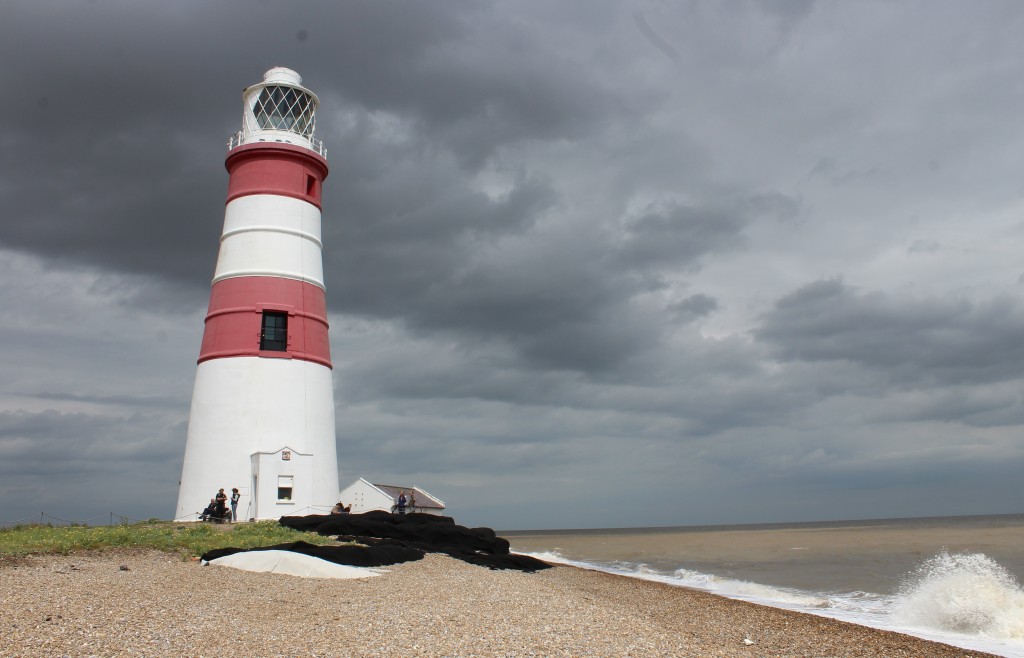 Here's the great news – as the lighthouse is still hanging on in there and the trust who are doing an amazing job so far to save the lighthouse, they are running open days again this year ( in 2018).
So hurry if you want to climb to the top of this wonderful building, because as you can see time is running out.
Inside Orfordness Lighthouse
The lighthouse is on Orfordness, sometimes known as 'The Island' which is just off the coast near Orford. You will need to pree book your place and its FREE to go inside the lighthouse (donations welcome) although you will need to pay for the boat to get you over there.
There was lots of excitement as I waited for the boat on my trip over there. Once on 'The Island' it is about a 40 minute walk to the lighthouse.
The great thing I find when I am on my travels is that I get to meet lots of interesting people too. On route to the lighthouse I got chatting to a couple who were members of the Association of Lighthouse Keepers  (ALK) something I didn't even know existed! As members of ALK they often travel around the country visiting lighthouses and they seemed to be just as keen as me to have a look inside Orfordness Lighthouse.
Once inside the lighthouse as you would imagine, there were lots of steps!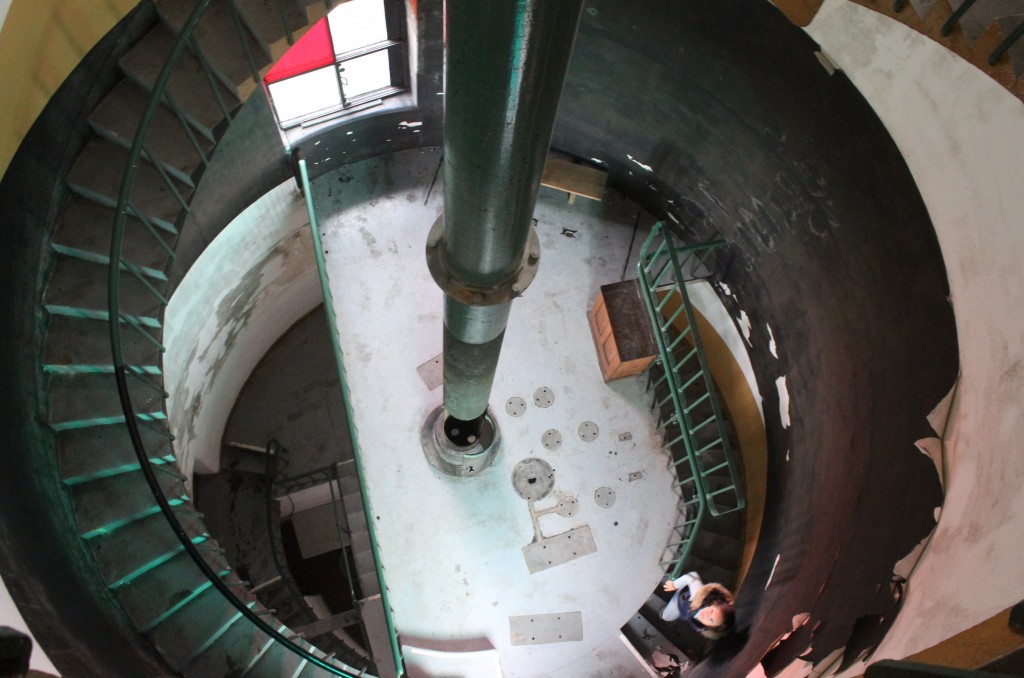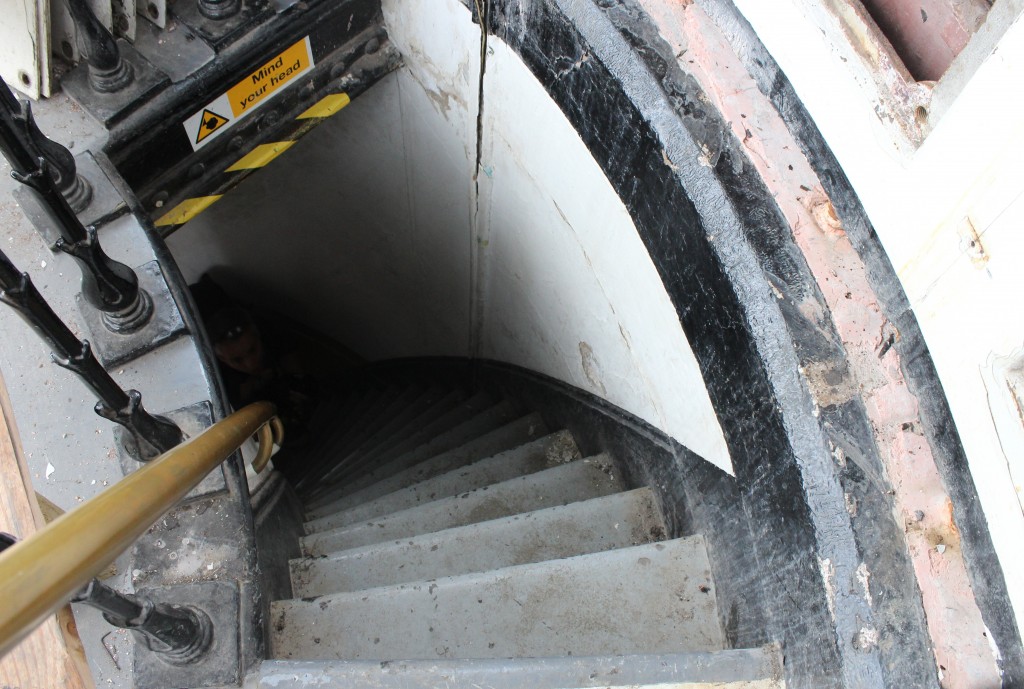 When we were inside the lighthouse our tour guide told us lots of interesting things about the lighthouse and what the trust had been doing to try and save it from the sea. I love speaking to people who have a passion for what they do and it was great to hear how well loved this lighthouse is, by everyone involved in the Orfordness Lighthouse Trust.
Of course the view once you get up to the top is great and there is something quite exciting at being right at the top of the lighthouse. I decided not to post a picture of what you can see from the top – that way you will have to go and visit it for yourself! Its worth it – I promise and the landscape of Orfordness is pretty unique too if you haven't been before.
So if you are like me and fancy doing something different this year book yourself on a visit to the lighthouse. They are really popular and do get booked up so plan your day out in advance if you can.
To find out more about the lighthouse and the tours for 2018 click here  and if you are wondering what Orfordness is like, here is a link to another of my blogs tell you more; The Unique Landscape of Orfordness
I took my trip to the lighthouse in June 2017