The first time I 'met' Orwell Lady was earlier this year when I attended a fabulous boat open day at Ipswich Waterfront.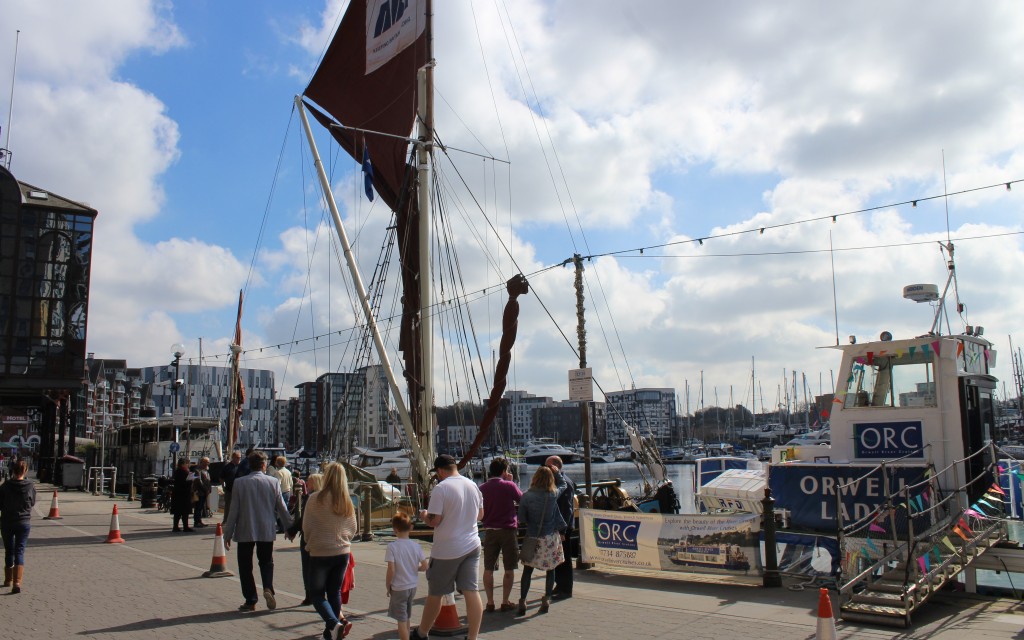 As you know I travel all over Suffolk, usually by car and on foot but I remember thinking it would be rather cool to explore Suffolk by boat. Intrigued at how different Suffolk would look from the river,  the opportunity of joining one of the Orwell Lady sightseeing cruises seemed like a perfect way to find out.
Well this week was the week! With a dry day forecast and cloud expecting to lift by the afternoon I jumped aboard the Orwell Lady, kitted out with camera and every type of clothing from sunglasses & T-shirt to coat, woolly hat and gloves ready for an adventure on the River Orwell.
Exploring Suffolk on the Orwell Lady
I boarded Orwell Lady from Orwell Quay on the Ipswich Waterfront. One of my favourite places in Suffolk for many reasons, I always love my visits there and I was particularly excited at the thought of seeing it from the water! As we were welcomed aboard by Dave & Carl (the crew) I found a seat and immediately began to admire the view!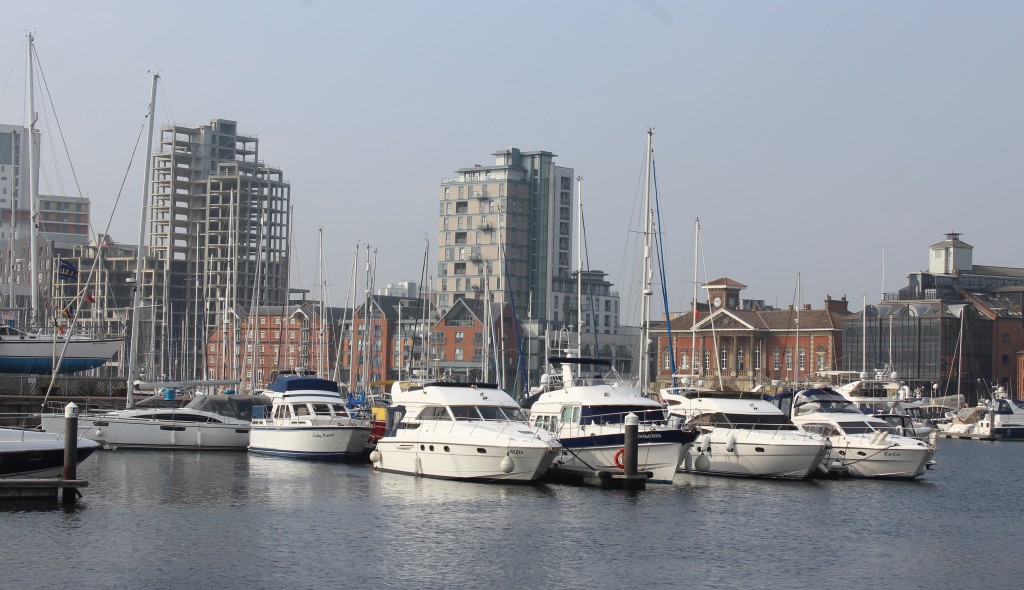 My sightseeing cruise was a three and a half hour round trip to Harwich Harbour. It sounds like a long time and I did wonder if it would feel a bit too long to be sitting on a boat looking at things, but rest assured I loved every minute!
As we set off on our journey, first stop was the lock which we had to use to access the River Orwell due to low tide.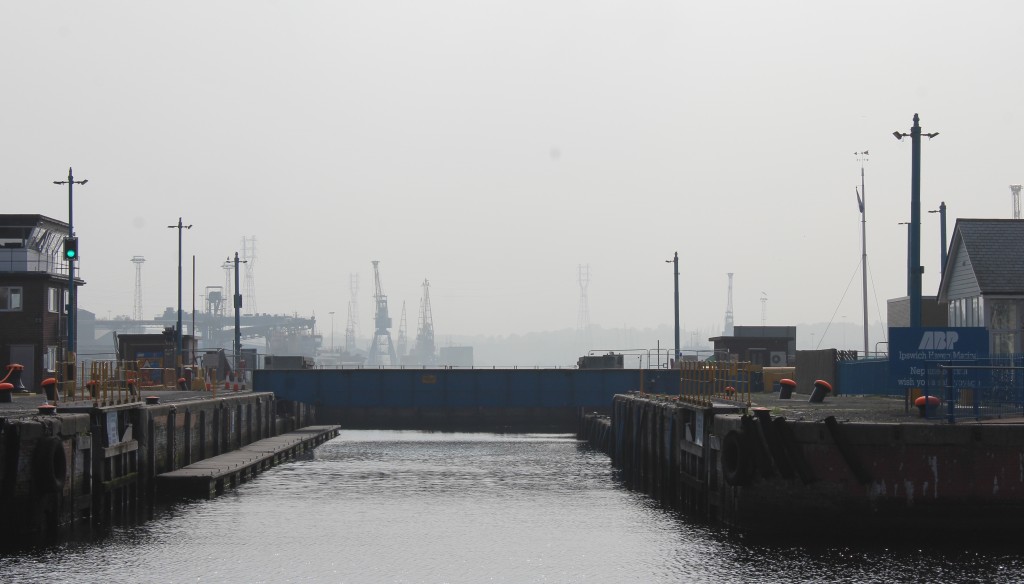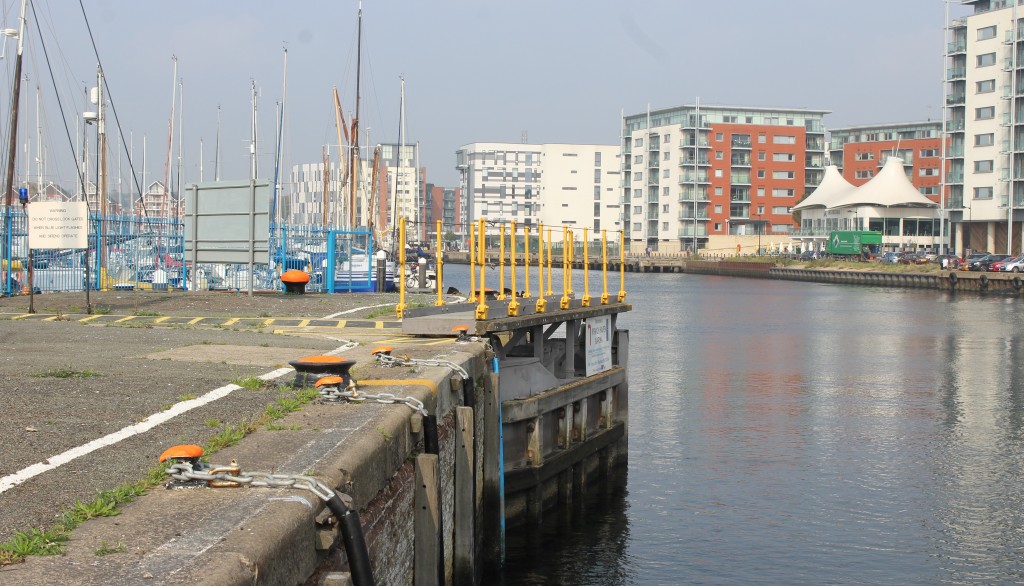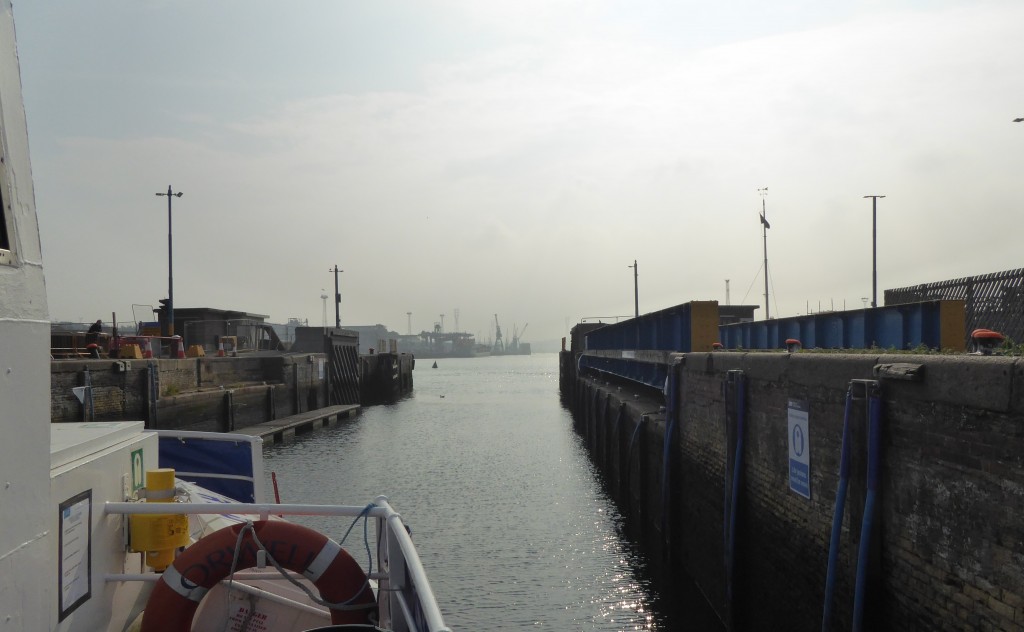 The sightseeing cruise to Harwich Harbour is a fantastic way to get a flavour of some of the many wonderful places that you can visit in Suffolk.  My journey aboard Orwell Lady gave me some great sights and although the weather could have been better for my photos (we all love blue skies don't we!) it didn't spoil the enjoyment of my day – if anything, I can see myself definitely returning at some time in the future to do it all again!
On our journey to Harwich Harbour, I learned lots of interesting things as Dave gave a great commentary as we went past places of interest. Here are a few of my favourite photos from the cruise to give you an idea of what you can to expect to see.
Ipswich to Harwich
One of my first surprises was how busy Ipswich was once we went through the lock. Boats were being loaded with all sorts of things such as grain from the recent harvest and scrap metal bound for China. When you think of a sightseeing cruise you think of picturesque scenes and pretty boats. This was a bit of a surprise but a great one that I really enjoyed!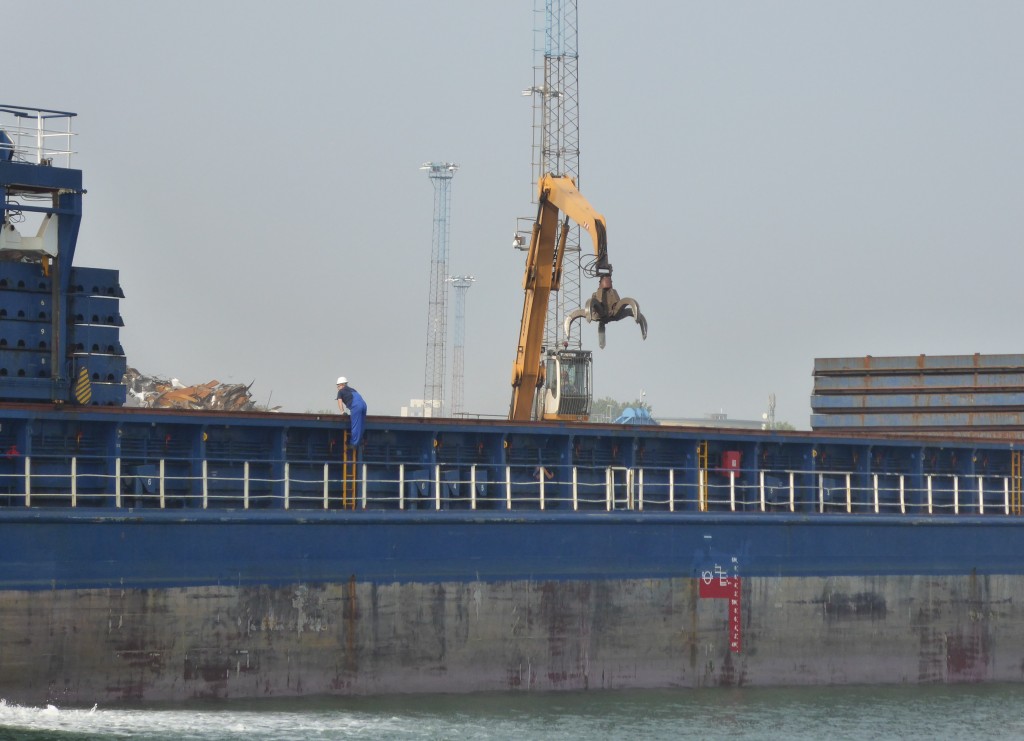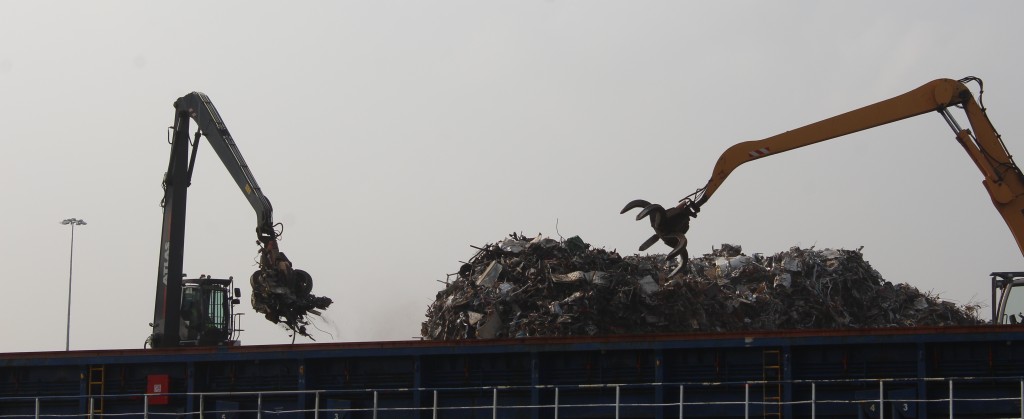 We then cruised along the river until we reached perhaps one of the most well known landmarks in Ipswich. The Orwell Bridge, an amazing structure. As I am always driving when I usually pass it, I was very excited at being able to have some time to get a good look as we approached it!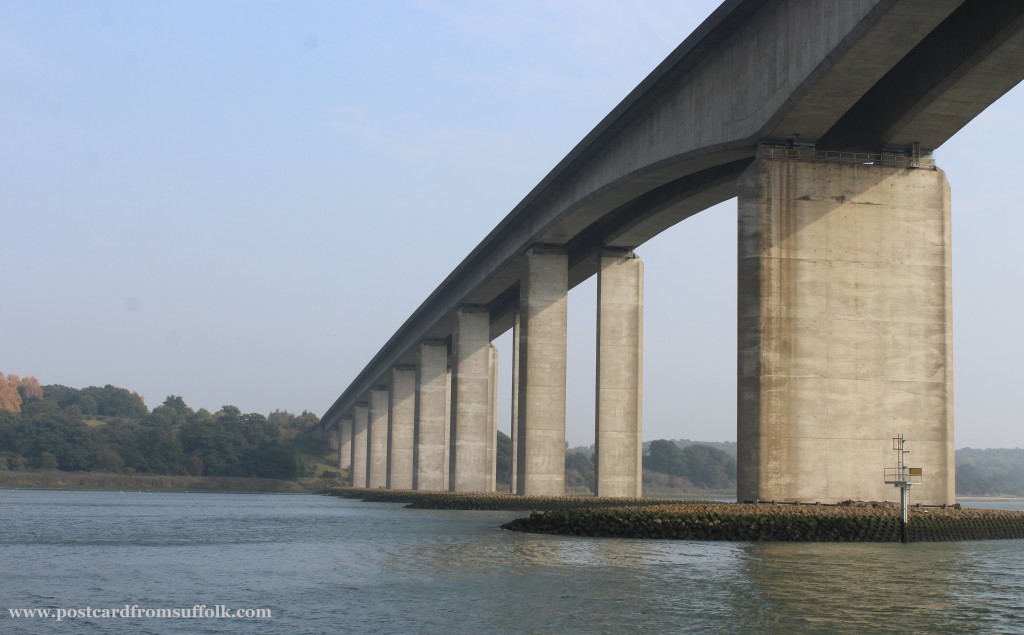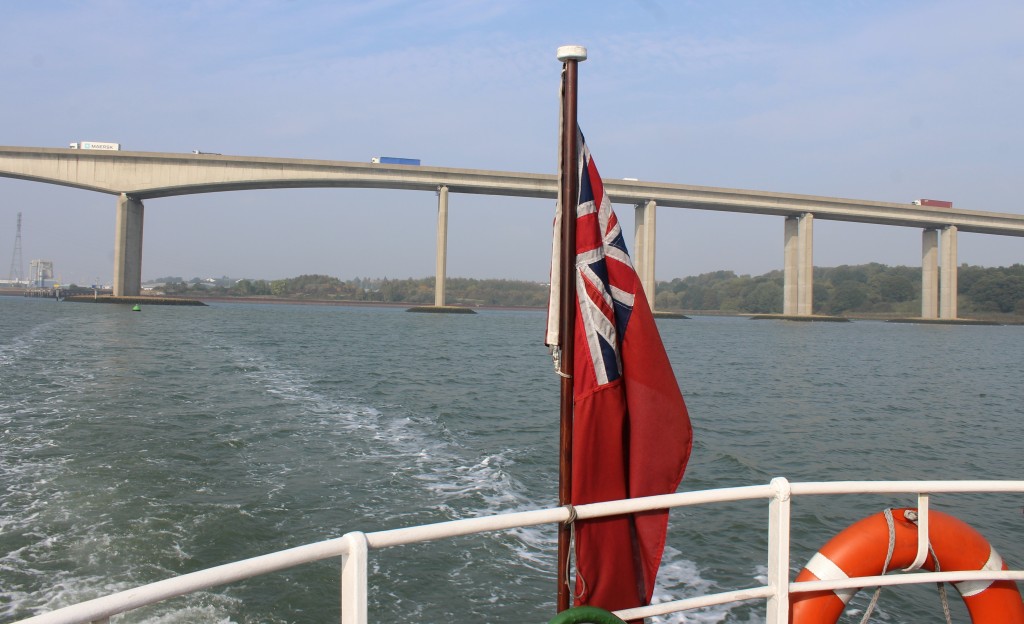 Once you pass the wonderful Orwell Bridge you will see the Suffolk Food Hall and the quirky Freston Tower on the landscape before reaching the lovely Pin Mill area, with its pretty landscapes and marinas close by. There are many other beautiful buildings and boats to admire along the route and I found myself imagining how wonderful they would look if I had visited on a day that was not so cloudy and perhaps had a blue sky! I bet it would be spectacular!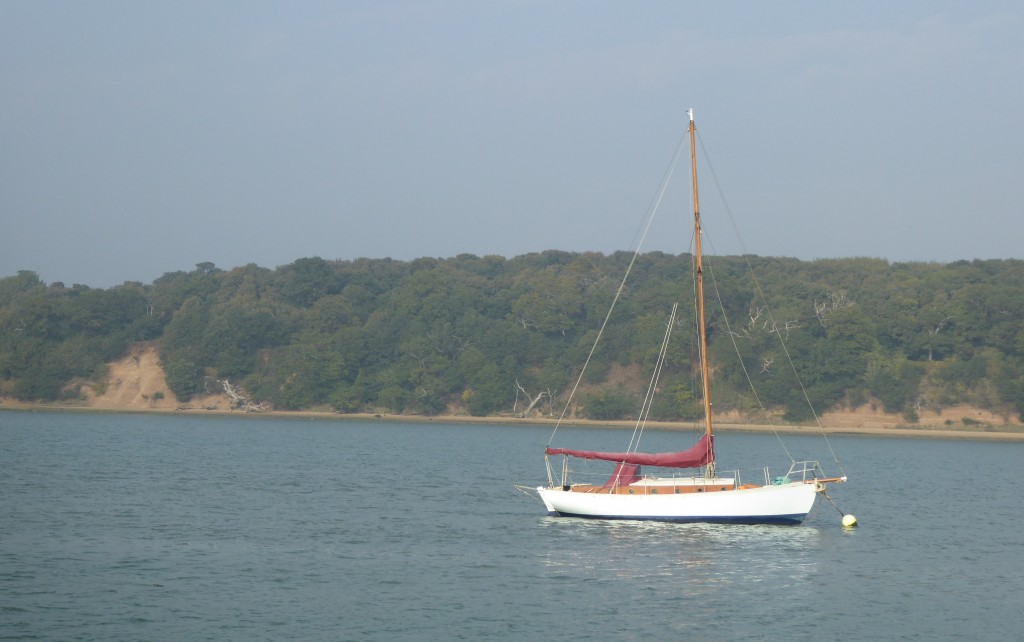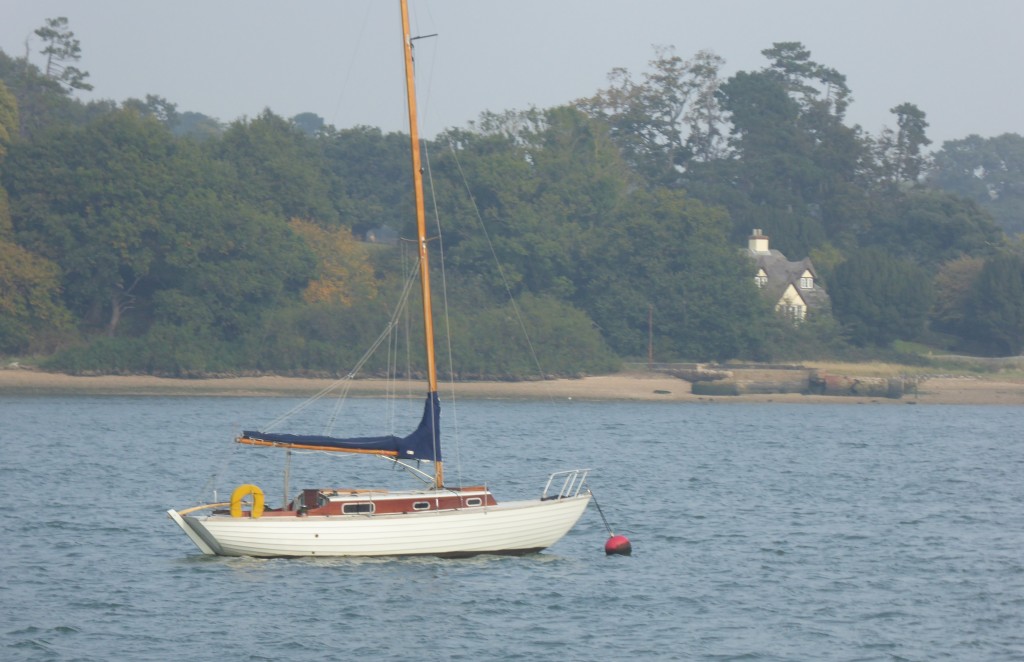 As you travel further along the river you will spot Shotley Marina and the HMS Ganges Museum (which is a brilliant place to visit by the way – highly recommend it!) before coming into the Port of Felixstowe, another of my favourite places in Suffolk to visit. I never fail to get excited at seeing the cargo ships here.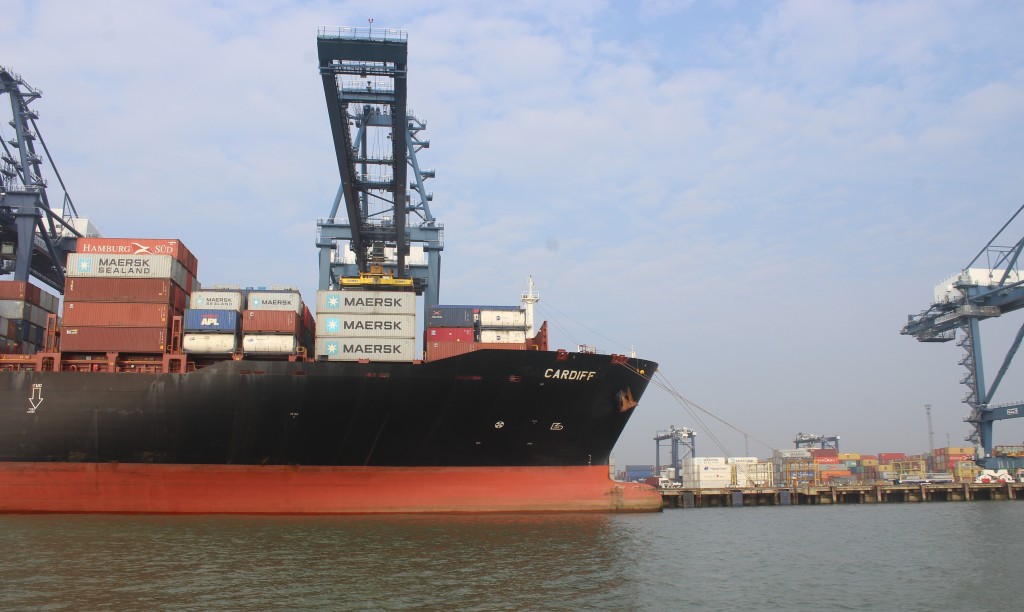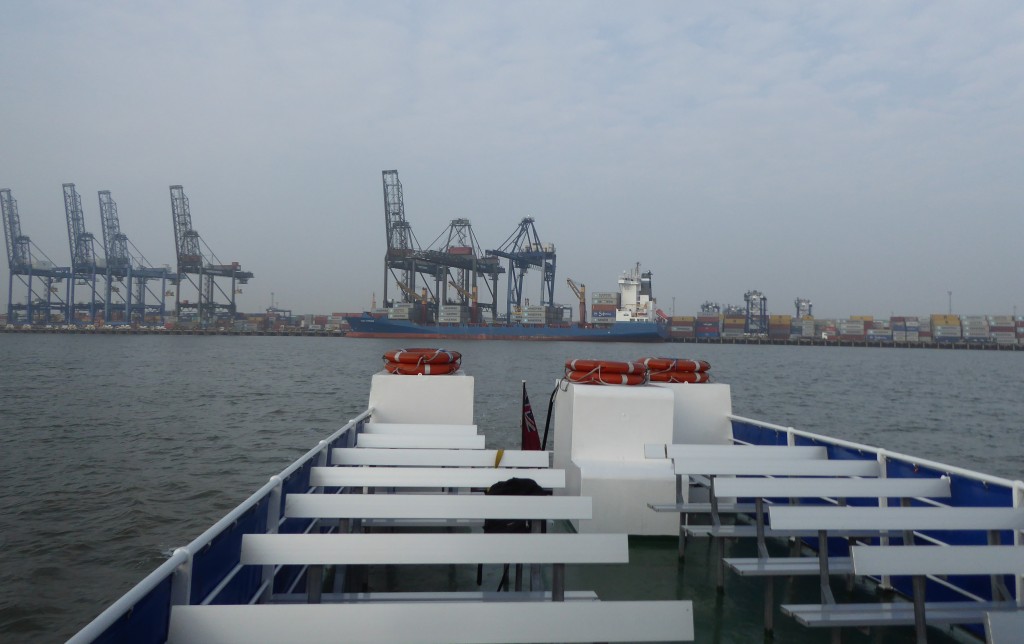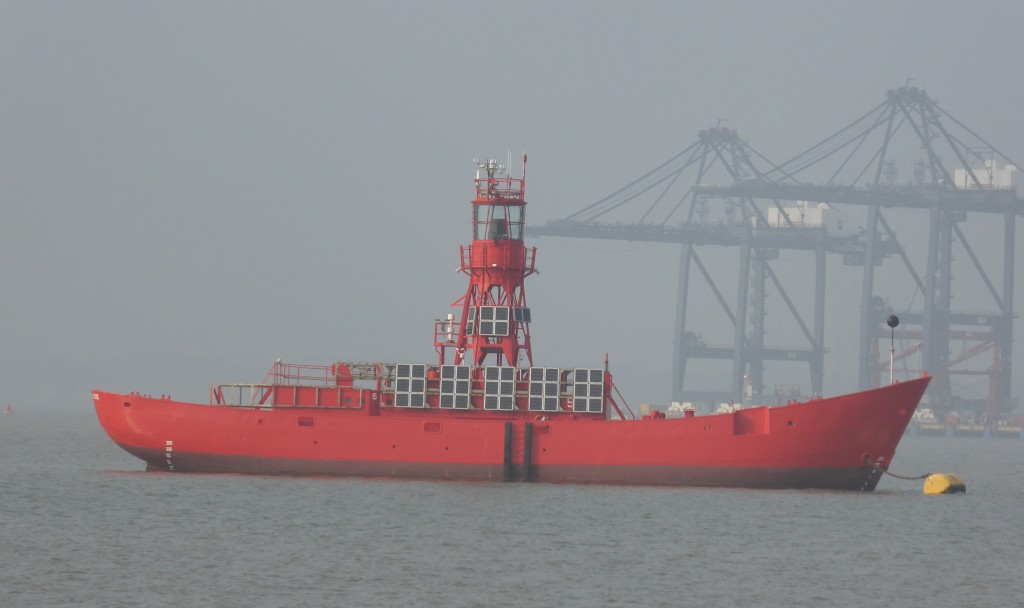 My first visit to Harwich Harbour didn't disappoint. I will certainly be returning and will go for a walk on dry land to explore all it has to offer.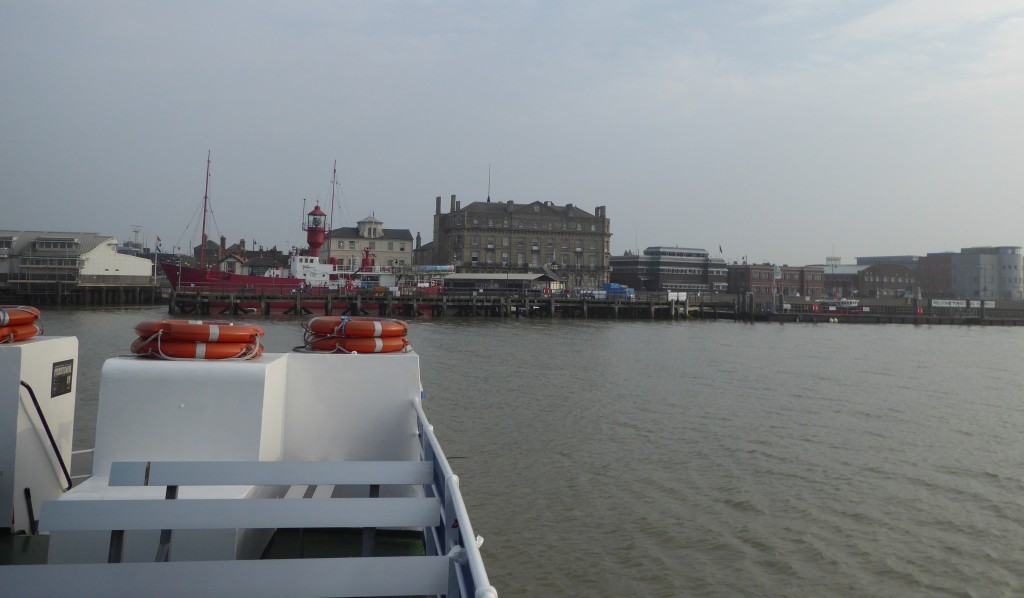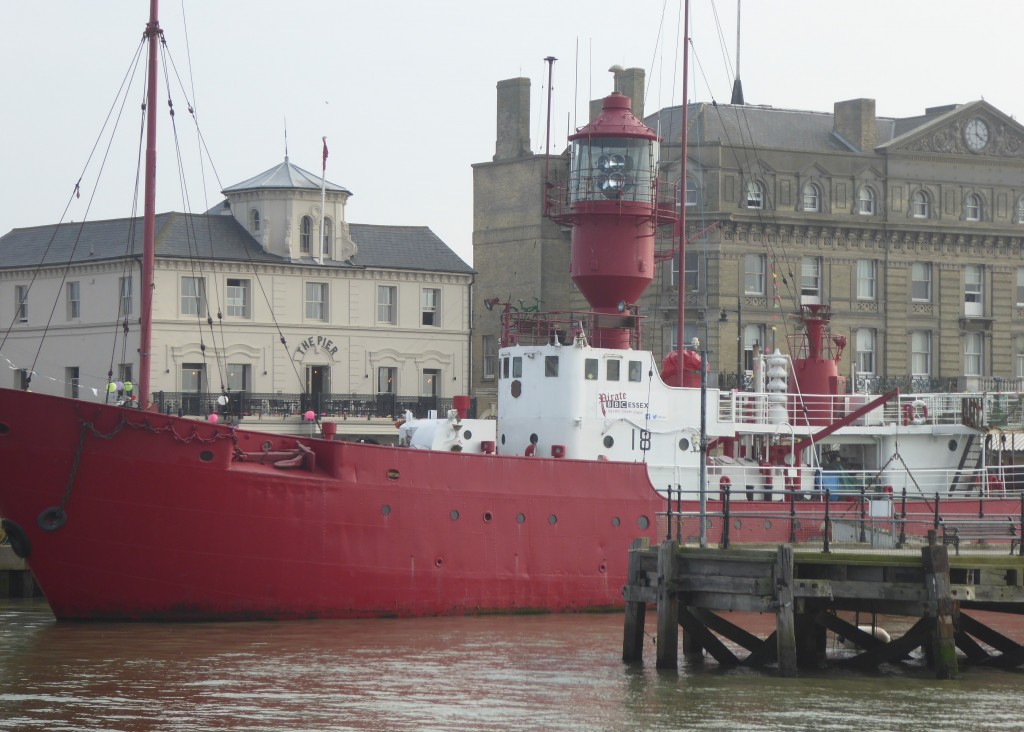 After reaching Harwich Harbour we then began the journey back. I was surprised at how peaceful it was travelling on the river. Having listened to the commentary on the way to Harwich, on the return journey we were able to look for the places we had seen on the way up and also just take in the atmosphere of being on a boat travelling along the river. It was just lovely.
On the way back to Ipswich I went below deck to get myself a drink. There were lots to choose from and a selection of confectionery snacks so I returned back up to the top deck with my cup of tea and cookies to enjoy the rest of the views on the way back. Below deck was very cosy and would be a perfect place to sit and warm up for a bit as you can still enjoy the scenery from the windows!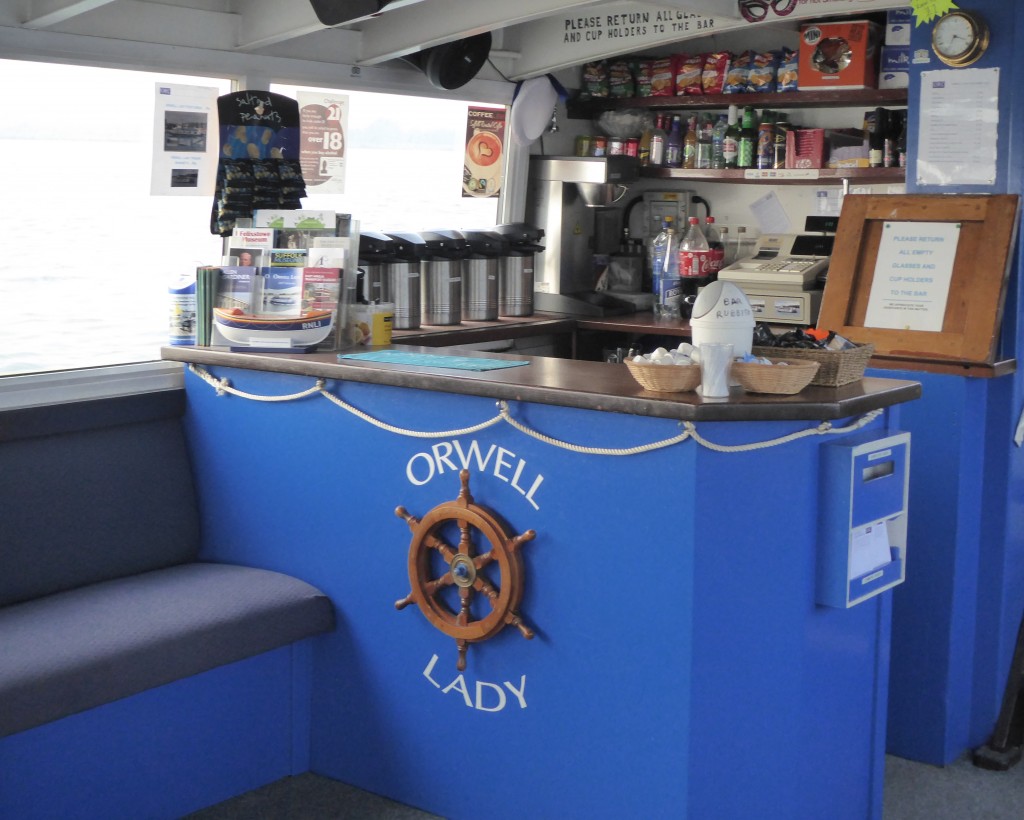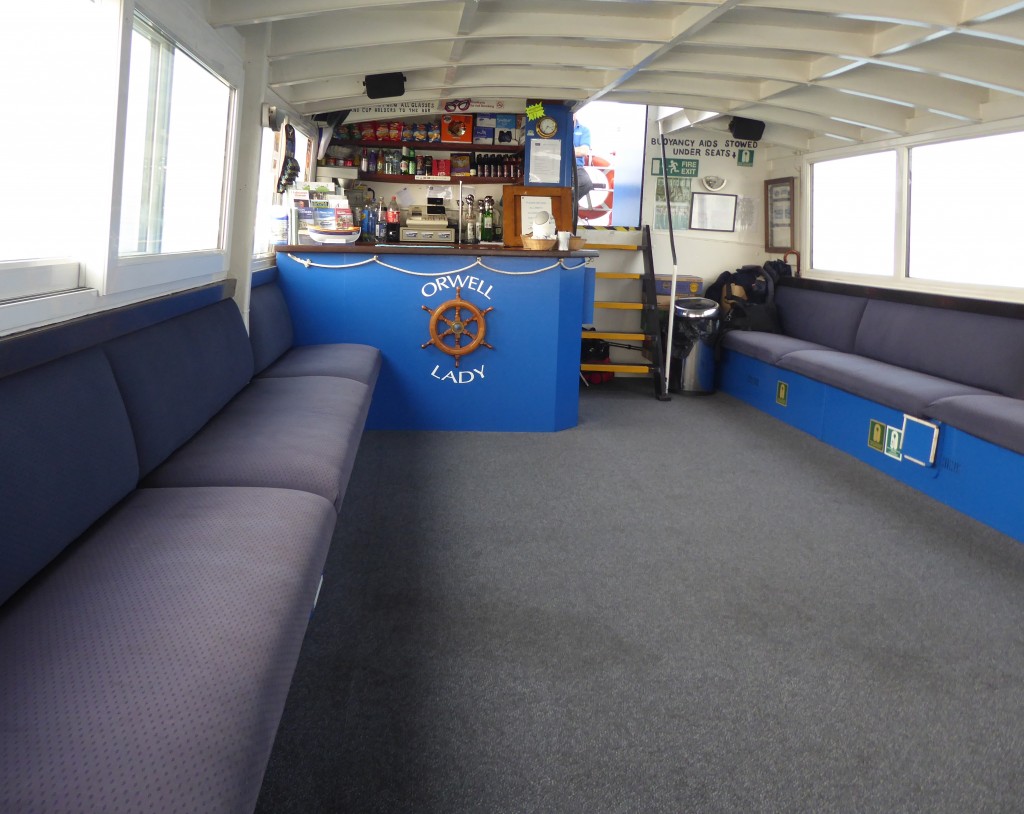 My three and a half hours sightseeing cruise seemed to fly by so quickly and I had a thoroughly enjoyable time. Next time I will take my binoculars as there were lots of wildlife to see and we even spotted a seal just outside Ipswich!
Orwell Lady offers 3 different sightseeing cruises as well as afternoon tea & lunch cruises and music nights, so there really is something to suit everyone! Although it is nearing the end of the season (there are a few dates for early October), if you are like me and enjoy making lists of things to do/ places to visit I would certainly add a trip on the Orwell Lady to your list for the Spring. It will give you something to look forward to!
More details on the Orwell Lady can be found here
I was a guest of Orwell Lady and boarded the boat for my trip in September 2017.
Links to relevant blogs you may also like
Arthur Ransome's East Coast Celebration