I love street art and have seen some amazing things on my travels. Its great spotting things that just stop you in your tracks and give you that wow factor. There are a lot of talented people out there and lots of great things to see so keep your eyes open and don't forget to explore all the side streets when you visit somewhere new, they may have lots of hidden surprises!
Here is a little photo tour of some of my favourite pieces of street art seen so far on my travels. I hope you enjoy them and they make you smile too!
Street Art: A Photo Tour
Of course I have to start with Suffolk – not known for its street art but I have discovered some that have caught me by surprise….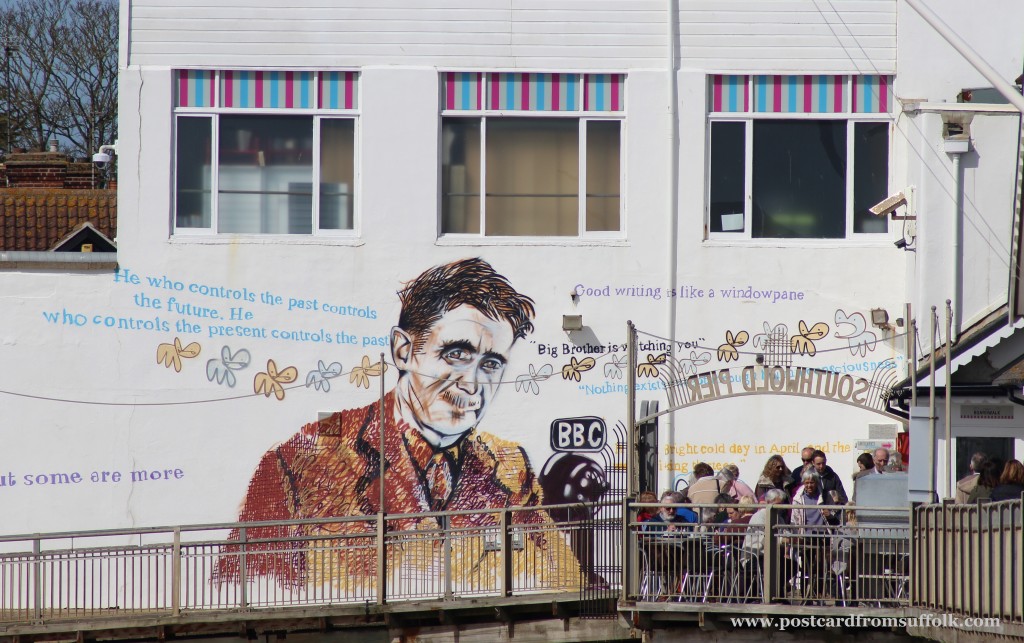 In 2014 as part of the Southwold Arts Festival, Charlie Uzzel-Edwards known as Pure Evil spent 2 days up scaffolding creating George Orwell who lived in Southwold for a time.
On my first trip to Latitude Festival in 2015, I came across this and loved it. I know its not technically street art but it did catch me by surprise. Latitude is not just a music festival!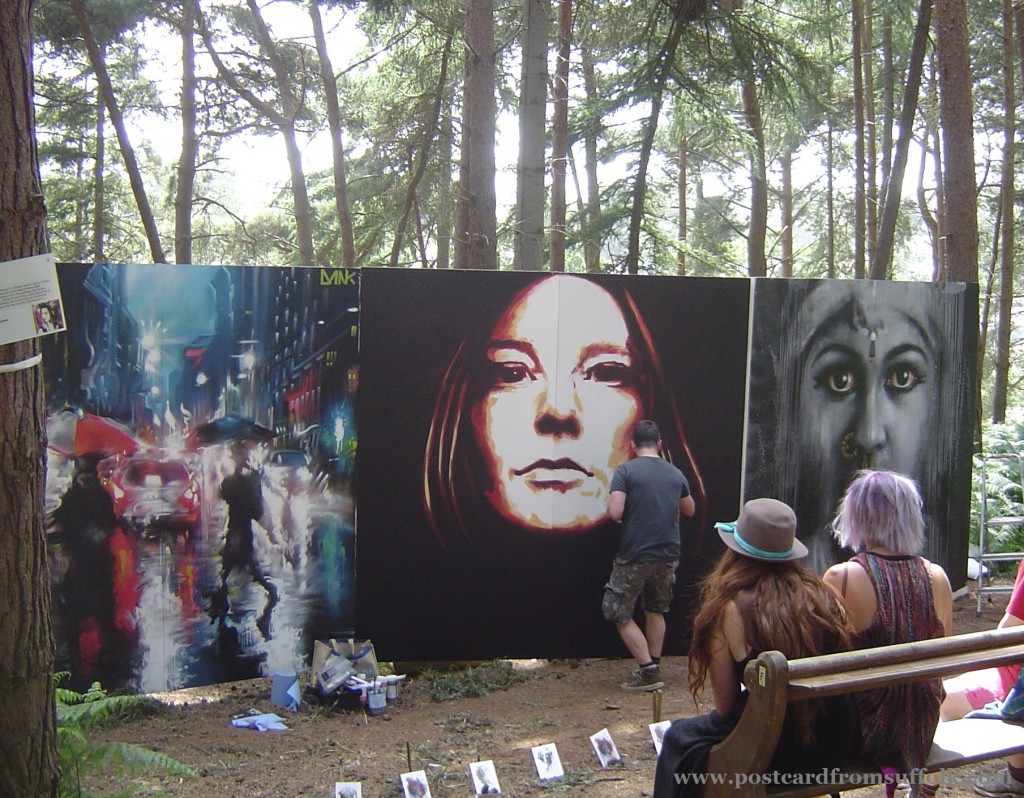 It was great to see an artist at work and strangely relaxing to watch! Find our more about my trip to Latitude here
I love my visits to Orford but its the last place you would expect to see street art….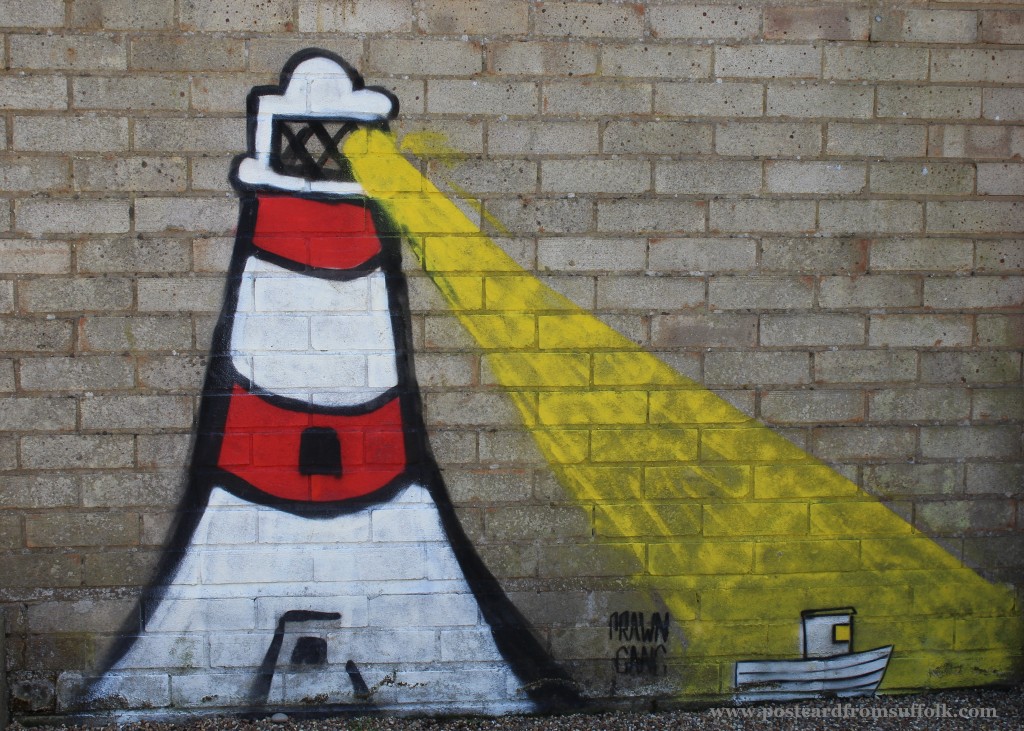 This was perhaps the most difficult photo for me to take as the art was on the outside of a public toilet – not where you want to be loitering with your camera!
On an afternoon shopping in Ipswich I found a giant hedgehog! Created by street artist ATM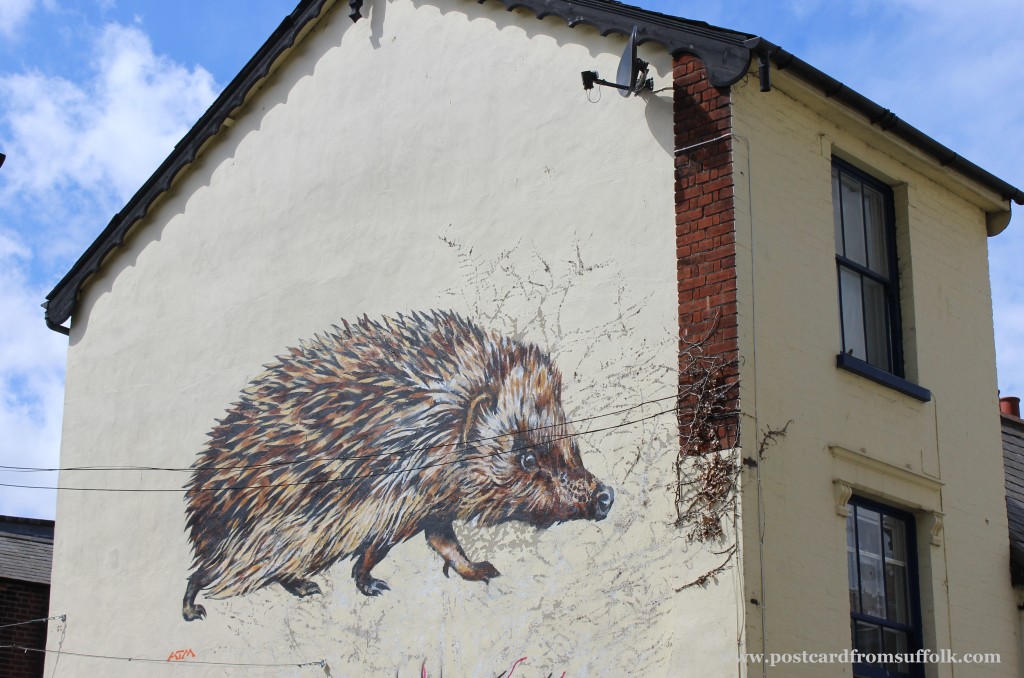 But street art is not all about paint. I have also discovered Yarn Bombing, sometimes known as Guerilla Knitting. I love this idea of covering things with wool – if you see any it is guaranteed to make you smile!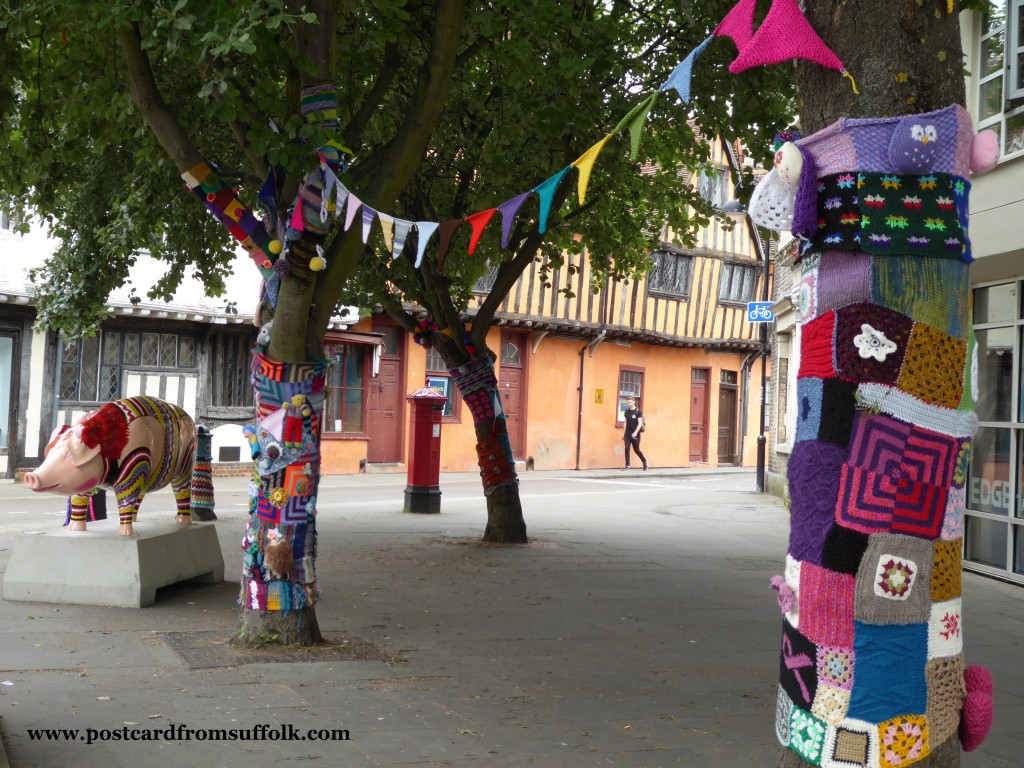 During the Pigs Gone Wild event in Ipswich I loved seeing all the knitting covering the bollards, trees and statues in the streets!
And talking of knitting I also need to mention the wonderful FolkEast Festival that have their social knitworks tent. I know, like Latitude Festival its not street art exactly, but I love it none the less. I got very excited seeing this knitted shed at FolkEast!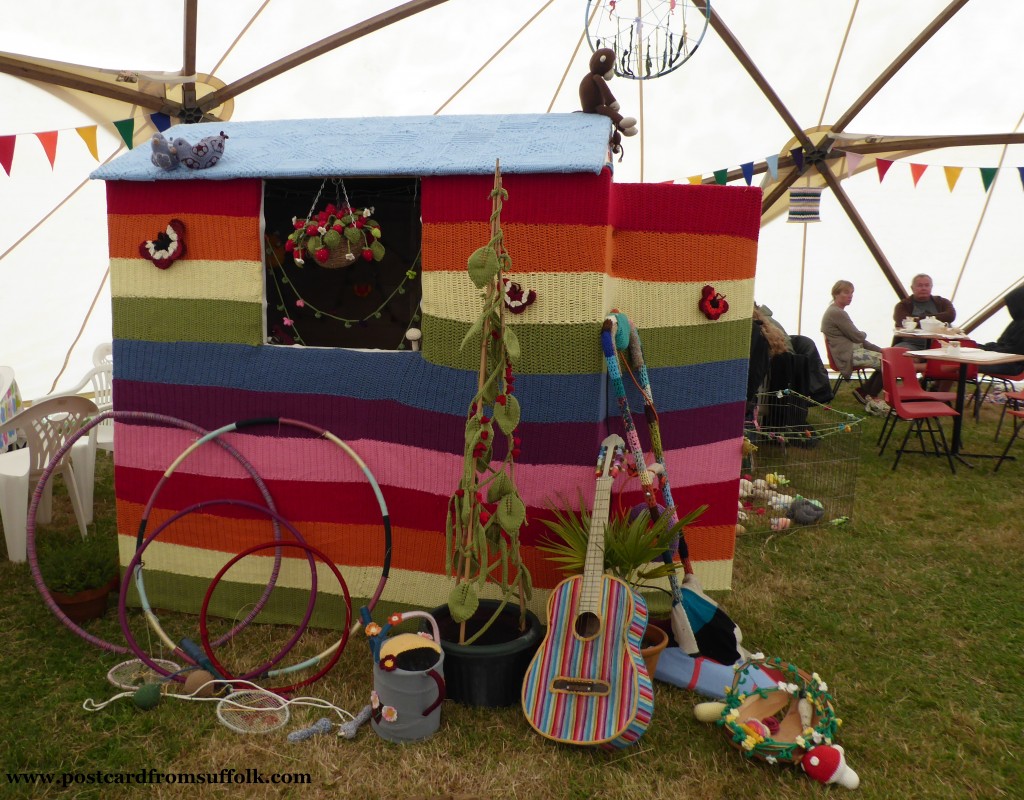 As I mentioned earlier Suffolk is not known for its street art but if you keep your eyes open on your travels around the county you may spot some real gems!
Street Art Further Afield
I have also enjoyed spotting street art on my travels outside of Suffolk. Here are a few you may like…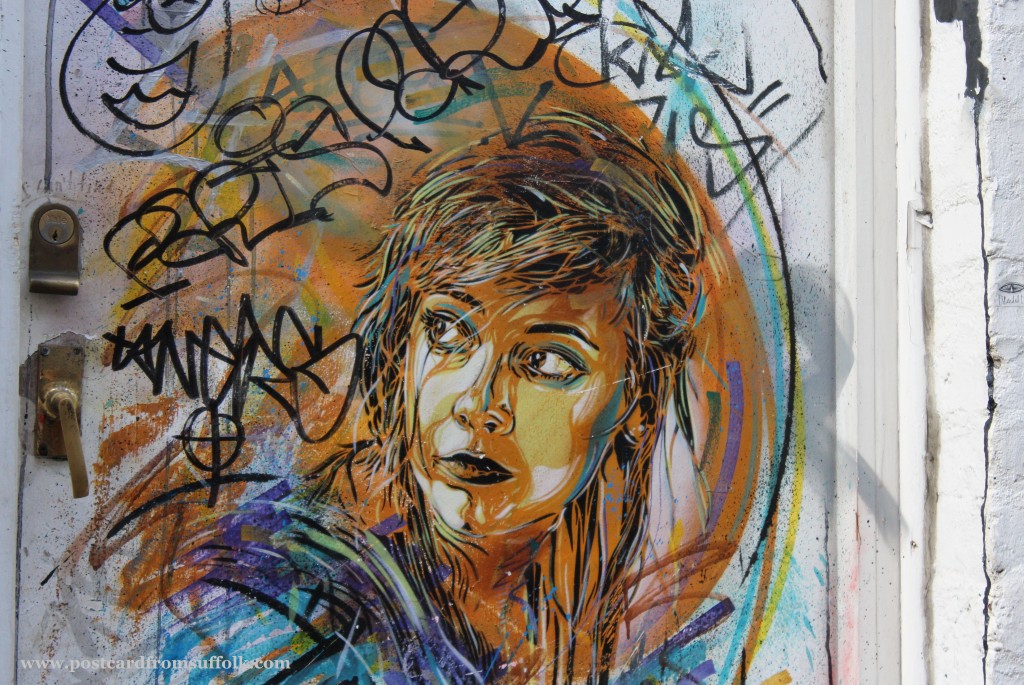 Brick Lane in London has lots of street art and is a great place to explore if you are looking for somewhere different to visit in London. I went on a London Graffiti & Street Art tour which was a great to learn more about street art and some of the artists and perfect for discovering parts of London you may not have seen.
On a trip to Dover last year I also spotted this art by Banksy which had been causing a bit of a stir. I have to say it looked amazing and the man up the ladder looked as if he was real!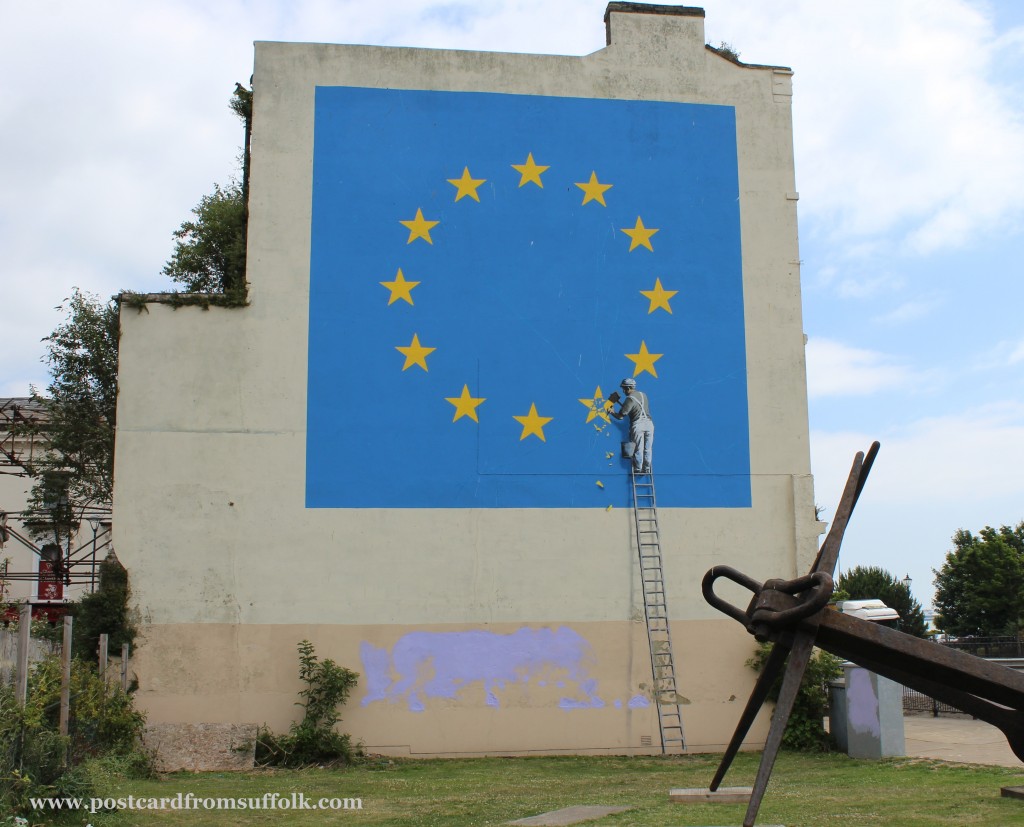 And my last piece is something I discovered when strolling along Portobello Road, London. Its always worth looking up above the shops as you never know what you'll find!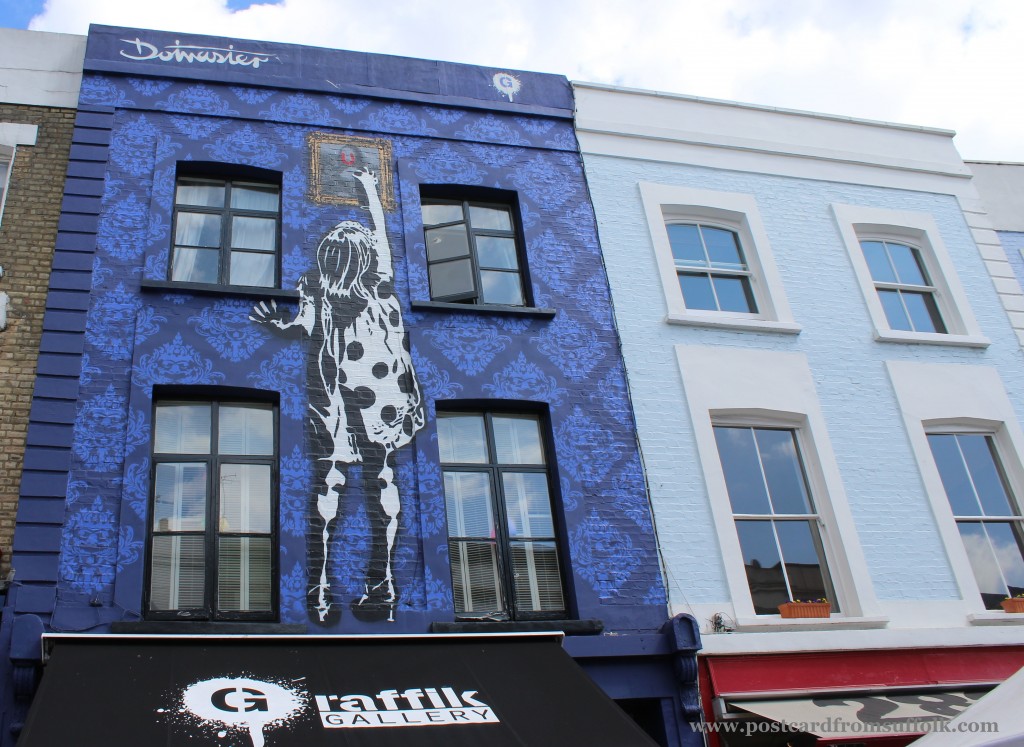 Hope you have enjoyed my photo tour of street art. That's the great thing about getting out and about you never know what you may see. Would love to hear from you if you have seen anything cool on your travels!