Old Felixstowe has been on my list of places to visit for ages. I've never been before and I had heard some great things about the place.
I love my visits to Felixstowe and have been many times but I had never ventured to the north of the town where Old Felixstowe is situated. In August 2020, the first lockdown had been over for a little while and we were allowed to venture out again. I was looking for somewhere to spend a couple of hours on my birthday and I love my visits to the coast but wasn't feeling comfortable about taking a trip to the more higher profile beach resorts in the county, so it was an ideal opportunity to explore Old Felixstowe to see what it had to offer.
Old Felixstowe
On arrival at Old Felixstowe we parked in the car park next to the Ferry Cafe. We then went exploring and were quite surprised at how much there was to see for such a small place. Felixstowe Ferry is classed as a hamlet and there are a few houses clustered along the beach path. You will discover the Ferry (a small boat that takes foot passengers and bikes) together with a boat yard and a number of huts.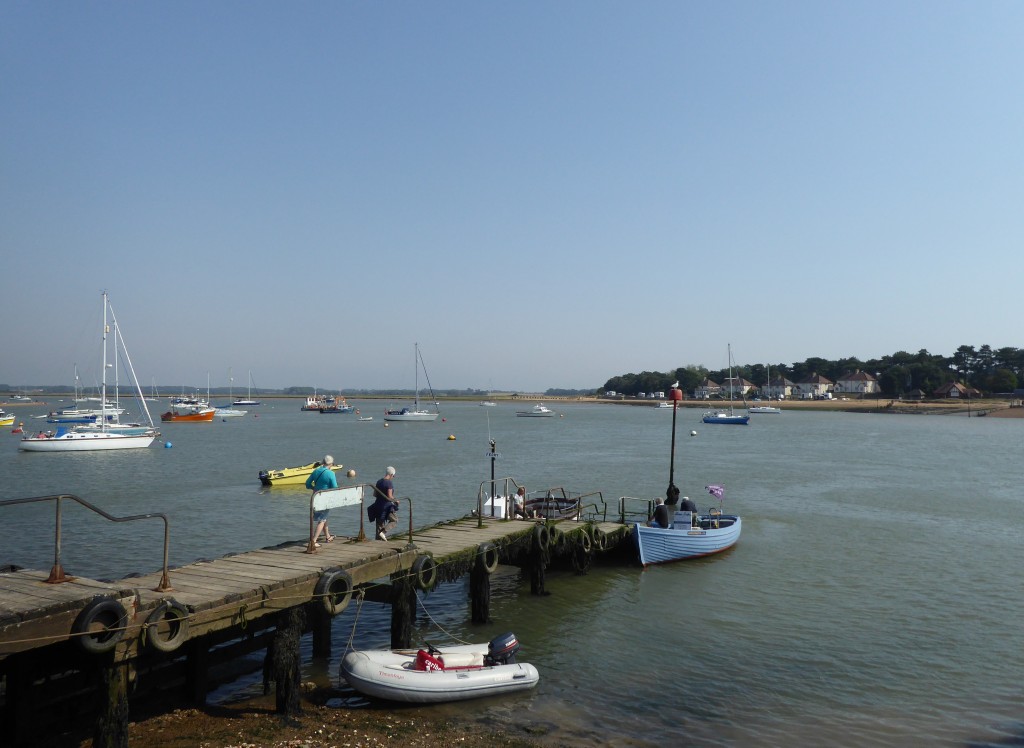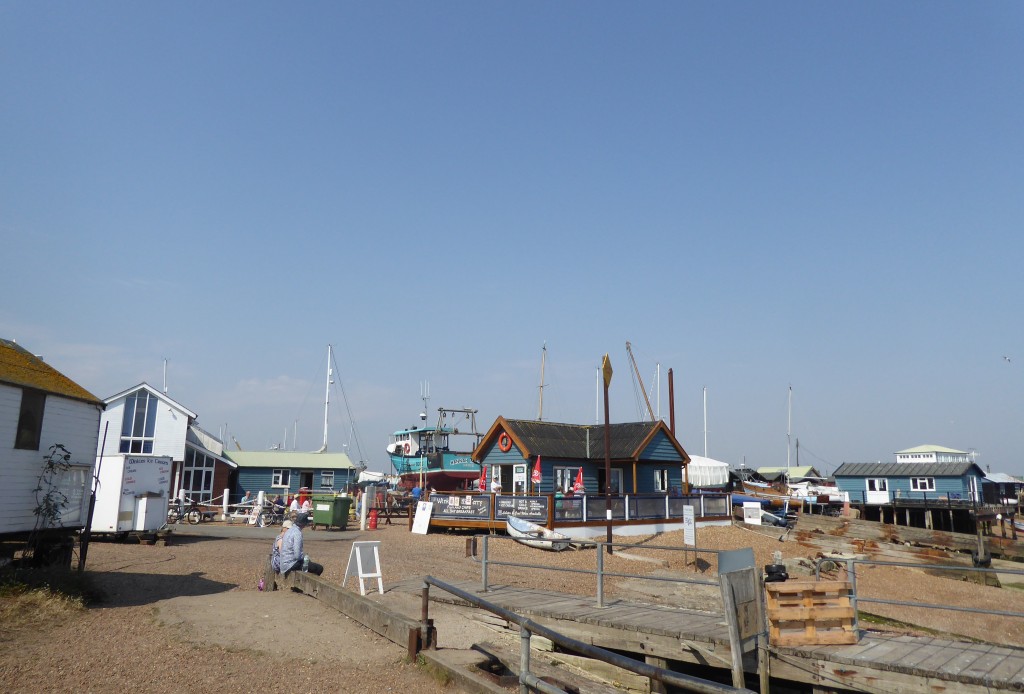 We walked up towards the footpath and were really lucky as the sun was shining and we were treated to wonderful views across the River Deben. The Felixstowe Ferry travels across to Bawdsey, a place that is also well worth a visit and it was really different seeing it from across the other side of the river.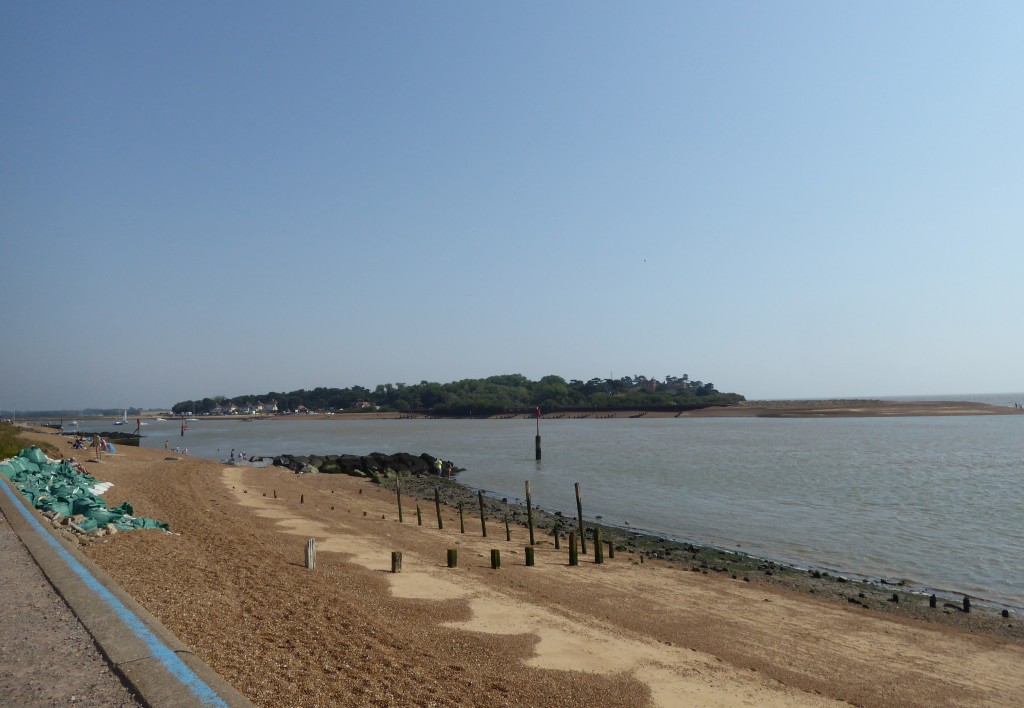 We continued along the path enjoying the views and sea breeze and we came across one of the two Martello towers that are in Old Felixstowe. Built in the 1800's as a defence against the anticipated invasion by Napoleon, Martello towers can be seen all around the Suffolk coast and this particular one appears to have been converted into residential accommodation. As we passed by I thought how wonderful it would be to see what it looked like inside!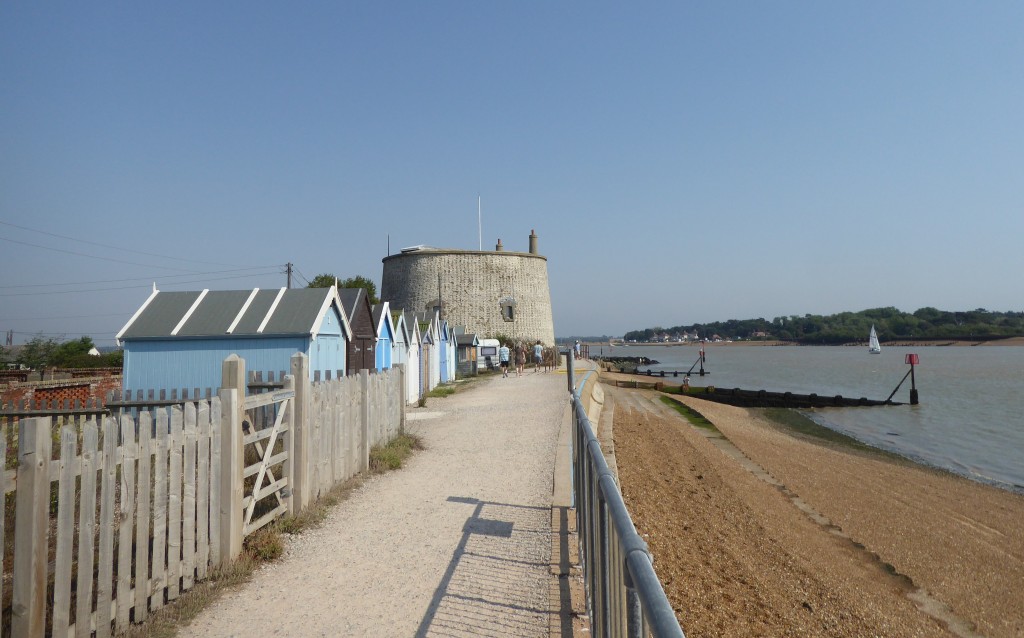 Walking further along the path we spotted people enjoying themselves on the beach and some more beach huts in different shades of blue. Beach huts always make me smile!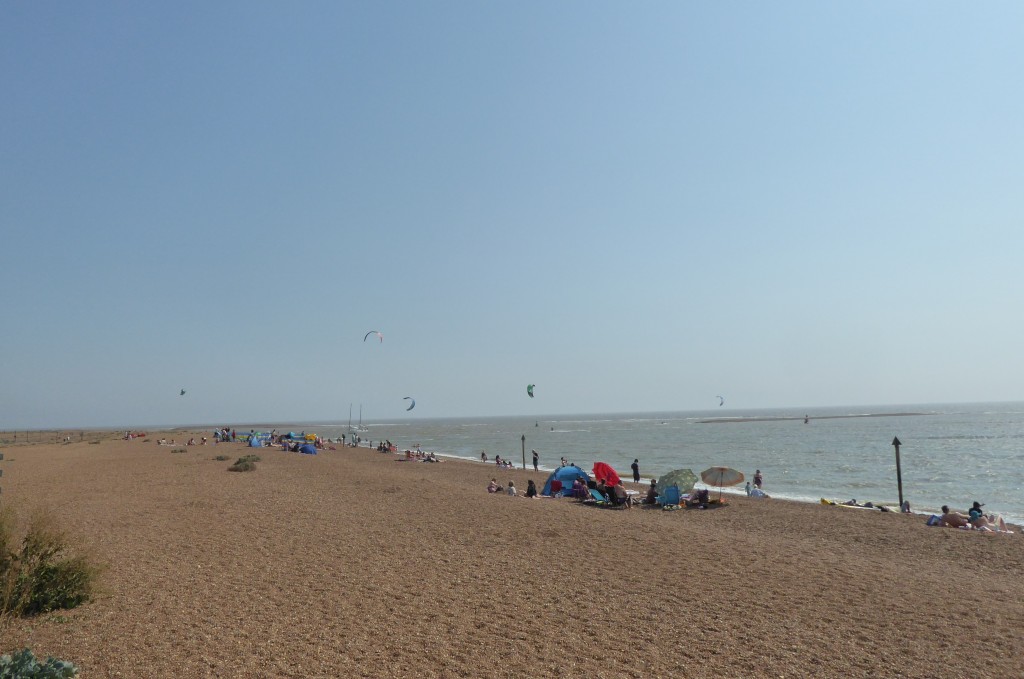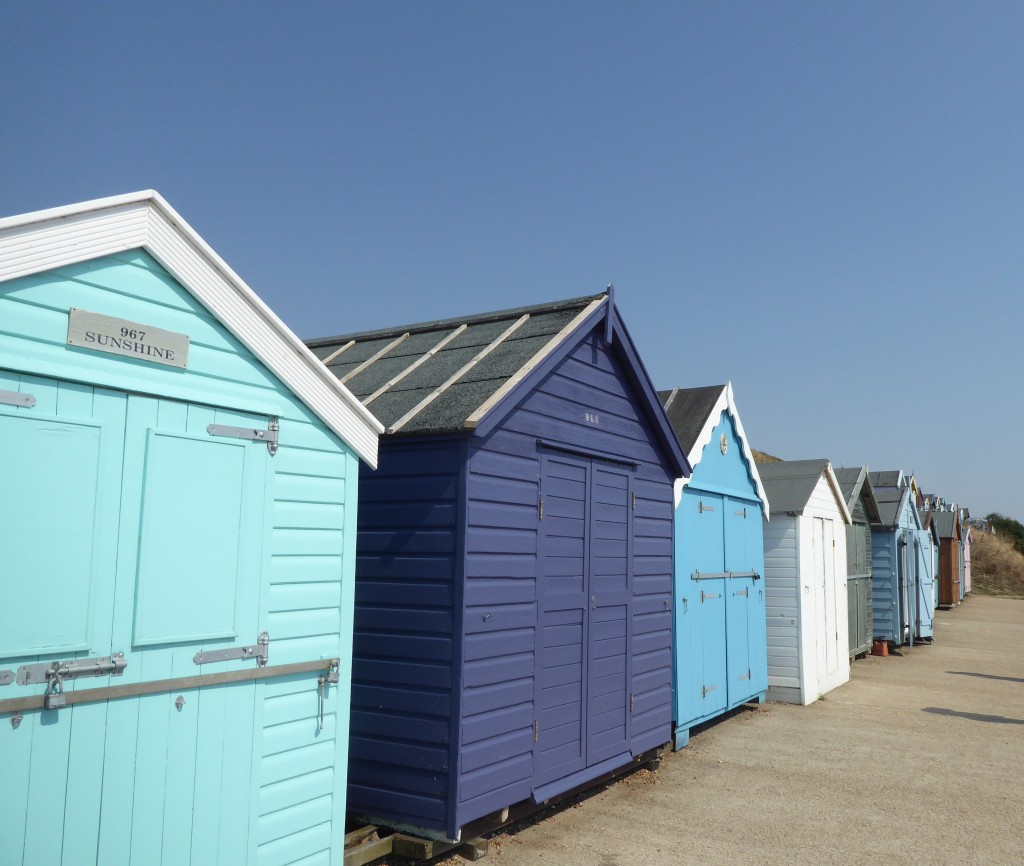 We then came across the second martello tower that is situated on the Felixstowe ferry golf course. The golf club was establised in 1880 which is amazing when you think about it! The course runs along the coast with views across the River Deben and the sea and I would imagine it being quite a challenge playing golf with the sea breeze!!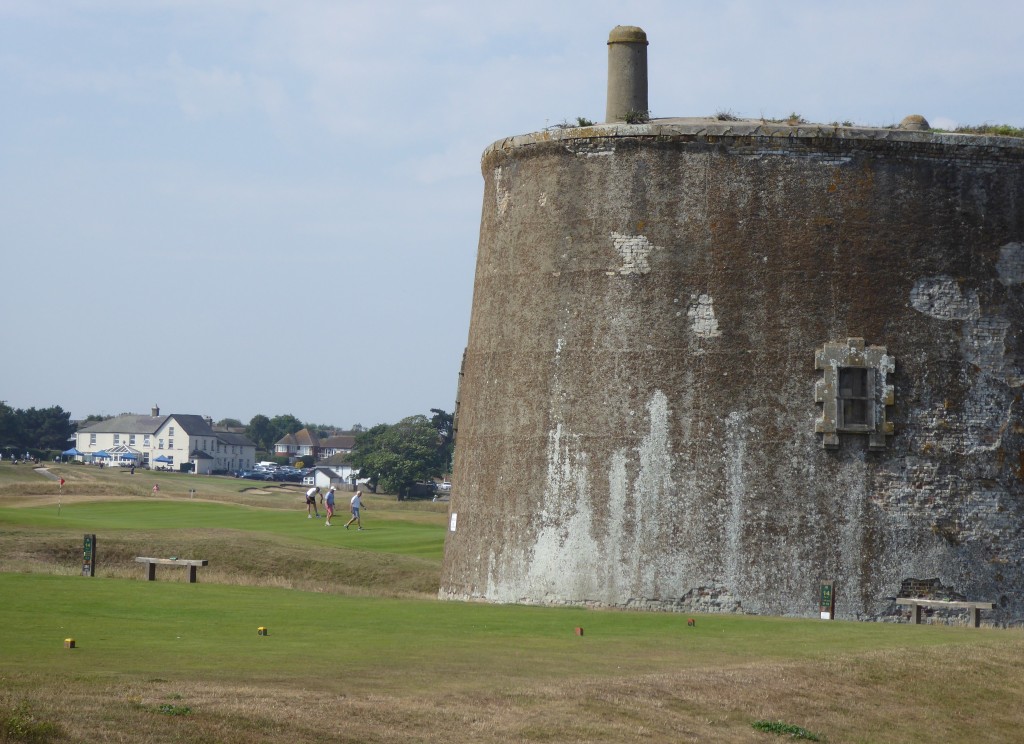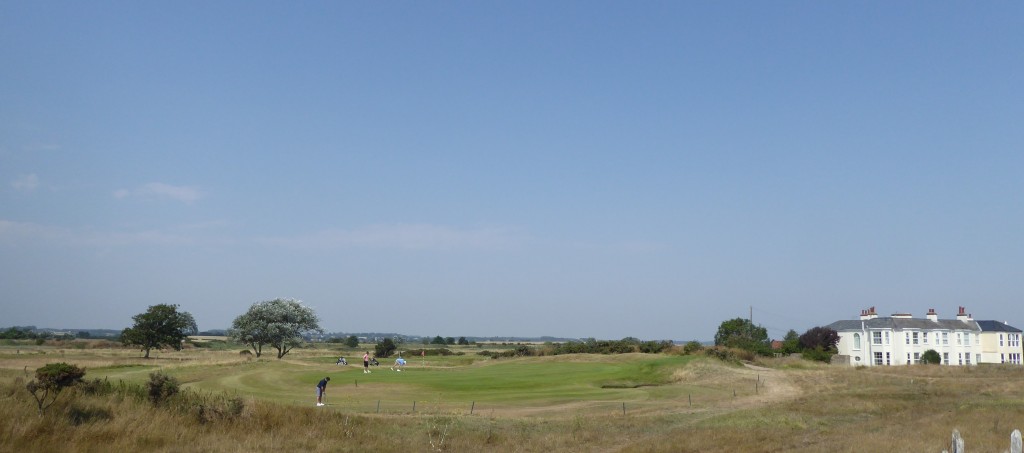 We had a great day out exploring old Felixstowe and can't wait to return. There was plenty to see and it had a really nice atmosphere. A perfect place to spend a couple of hours or relax on the beach for the whole day. I just wished I hadn't left it so long to finally get round to visiting this Suffolk gem of a place!
Useful Information
To plan your own day out to Old Felixstowe more details can be found on the Visit Felixstowe tourism website.
I took my trip in August 2020.
Links to some of my other blogs you may like;
Felixstowe Seafront Gardens: A Photo Tour