Sometimes places become special because of the memories made there. Ipswich Waterfront will always be one of those places for me.
I'm often asked where my favourite place in Suffolk is and you would think it would be quite an easy question to answer. We all have our own favourite places we like to escape to when we have some spare time don't we?
This has become a tricky question for me to answer recently as I'm finding that the more places I explore, the more people I meet – who then tell me about places I haven't been to, which when I visit I find are just as wonderful as the places I have been to!
It is getting more and more difficult to choose my favourite places!
Ipswich Waterfront, however will always be a favourite place for me after taking the plunge and becoming a 'very' mature Tourism & Event Management student at the University of Suffolk!
Hundreds of hours spent studying at the university on the waterfront and meeting some wonderful people along the way, has truly made it a special place for me. This week I finally graduated, which still seems a bit surreal considering when I left school I failed more exams than I passed!
As I reflected on my time spent as a student during this week of celebration, it seemed the perfect time to take a look at why I love Ipswich Waterfront so much and to let you know why it is worth a visit if you have some free time!
4 Great reasons to visit Ipswich Waterfront in a photo round up…..
1. Take a walk & enjoy the view!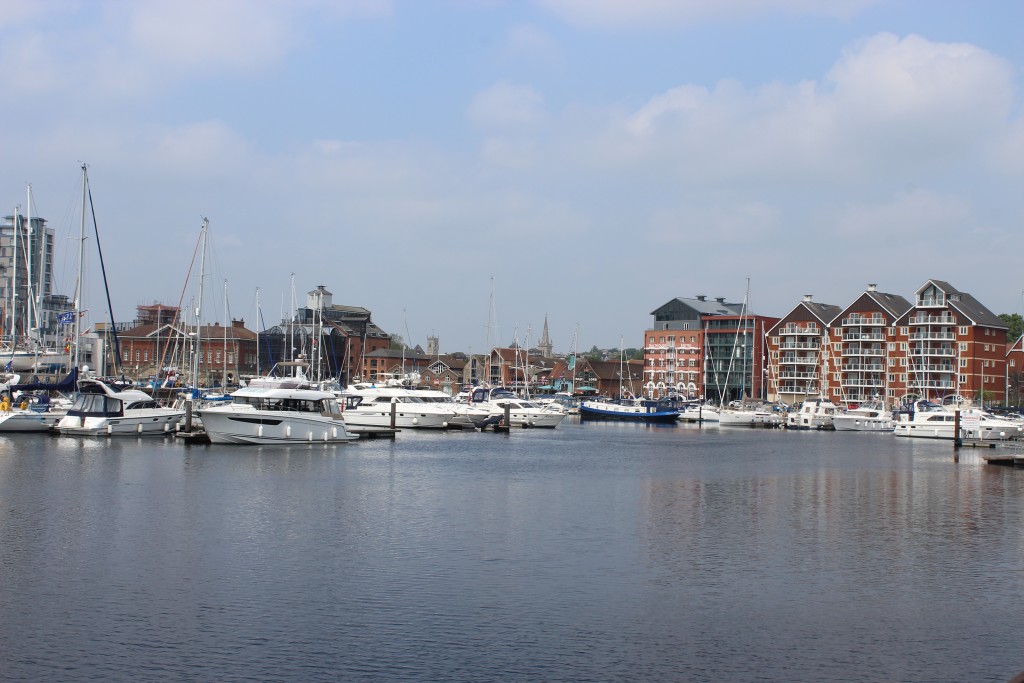 Walking along the waterfront there are lots of interesting things to see. As you explore you will find a number of cafe's and places to eat which are perfect in the warm Summer months to just relax and take in the atmosphere. There have been times when I have felt as if I have been transported to the mediterranean as the sun has shone down on the ripples of the water as boats have passed by! In Winter you can retreat inside but still enjoy great views across water. If you are on a leisurely stroll you will also come across a few benches where you can just sit for a few moments to appreciate your surroundings.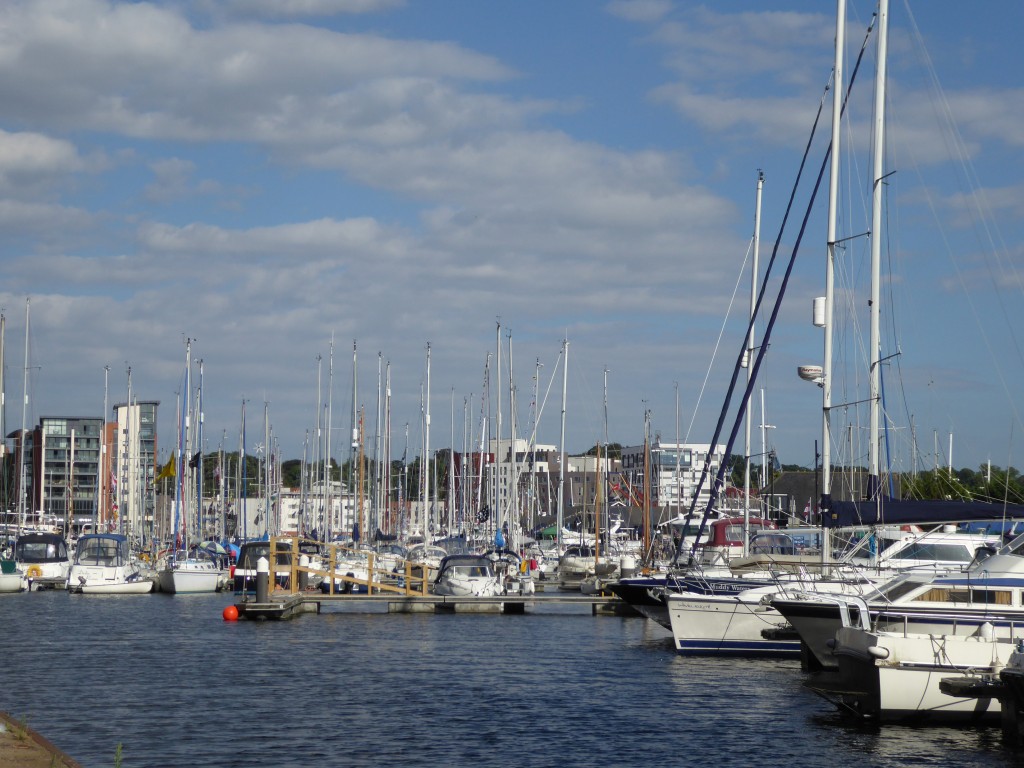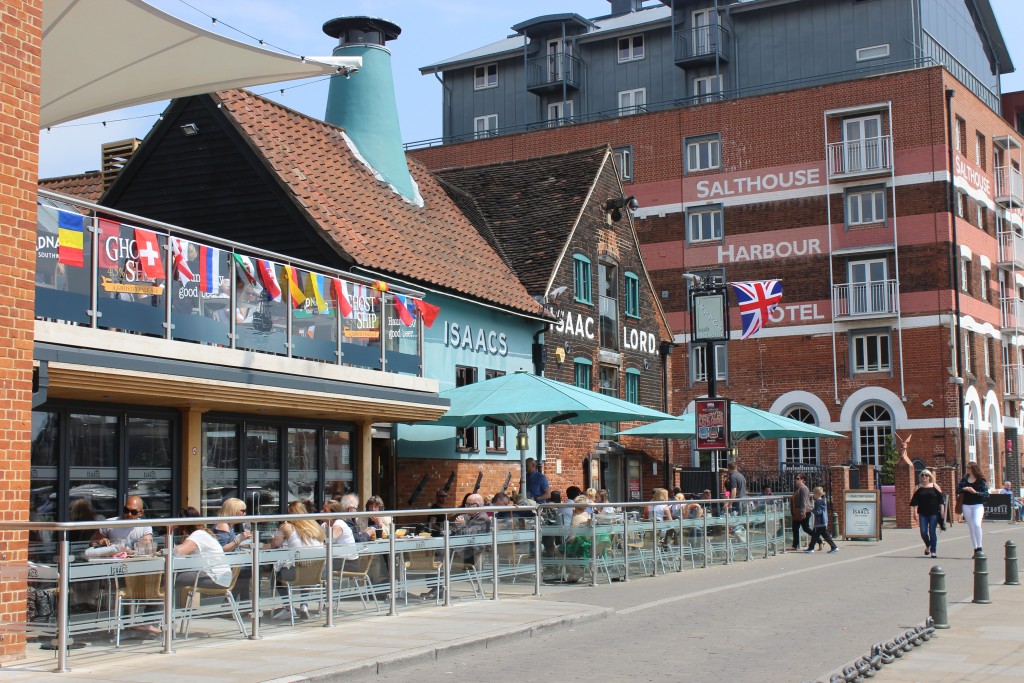 2. Visit the University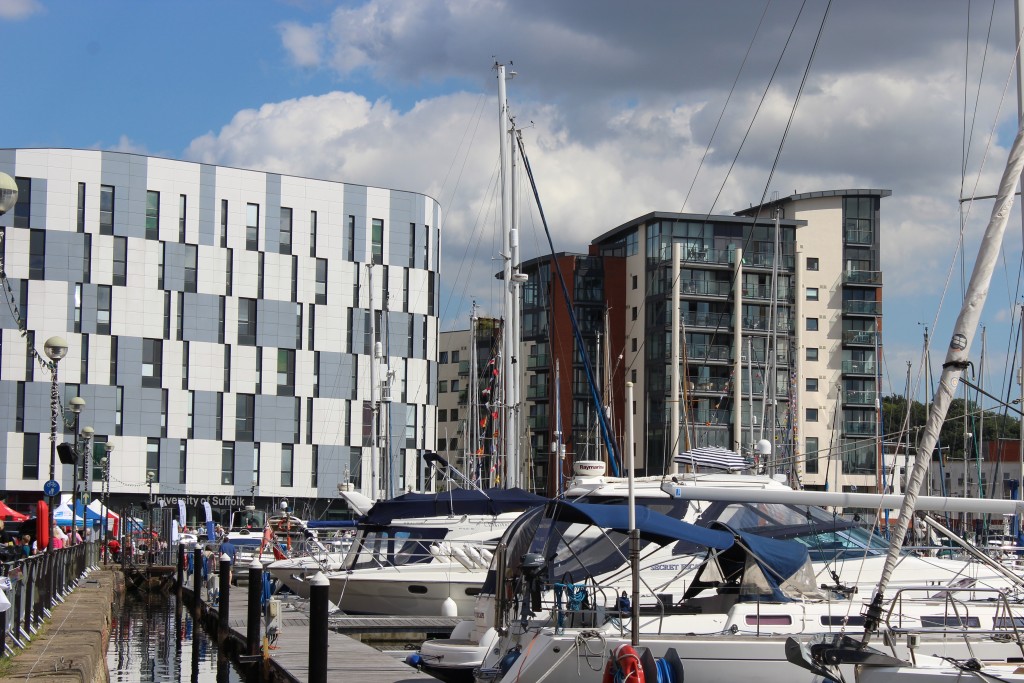 If you have not been into the University before, there are a number of things that may be of interest; from the cafe with it's great view, to the Waterfront Gallery that holds exhibitions throughout the year. The university also has lectures open to the public on all different subjects and many other events so it's worth checking out the university event page from time to time to see if anything catches your eye. Many of the events, lectures and exhibitions are also free of charge.
3. Boats, boats and more boats; go explore with your camera!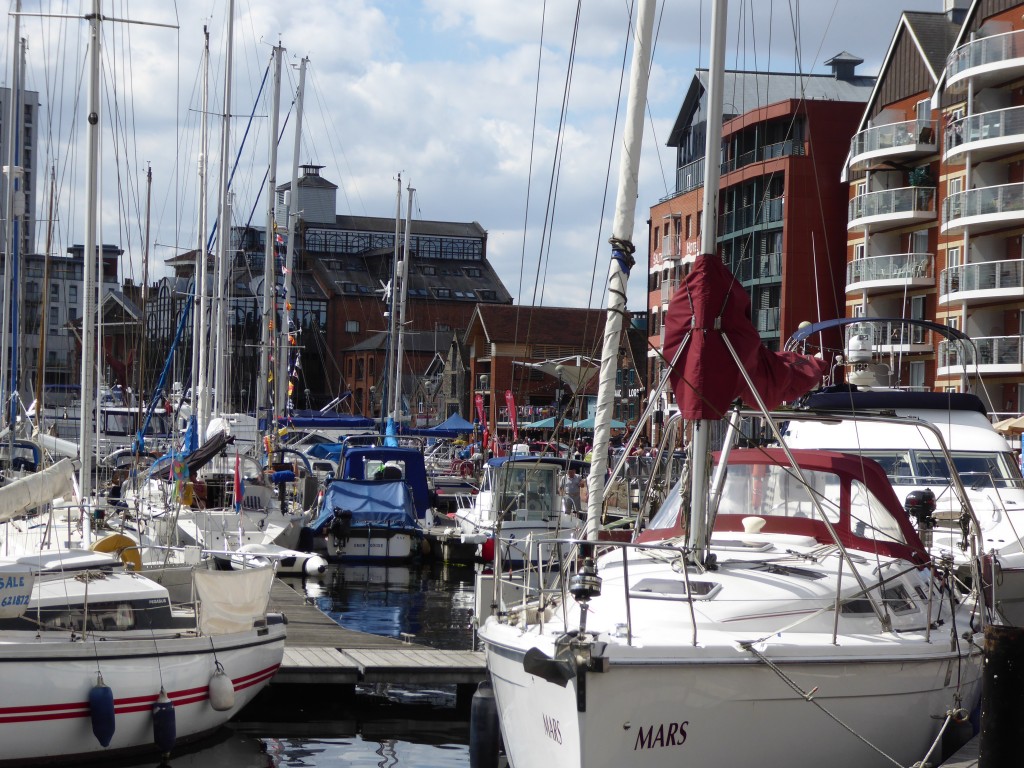 Each time you visit the Waterfront you will find an ever changing landscape of boats. It's a great opportunity if you are interested in photography to go and take some different photo's – who would have thought you could find so many boats in the middle of Ipswich! Here are just a few of my favourite boat pictures I've taken recently!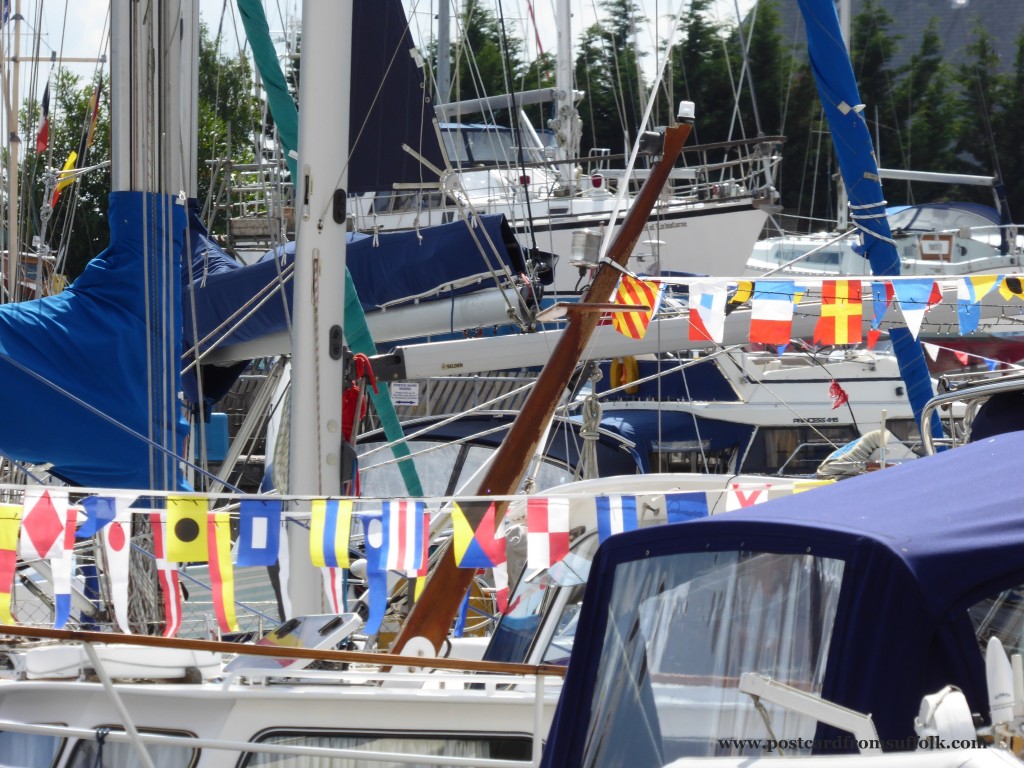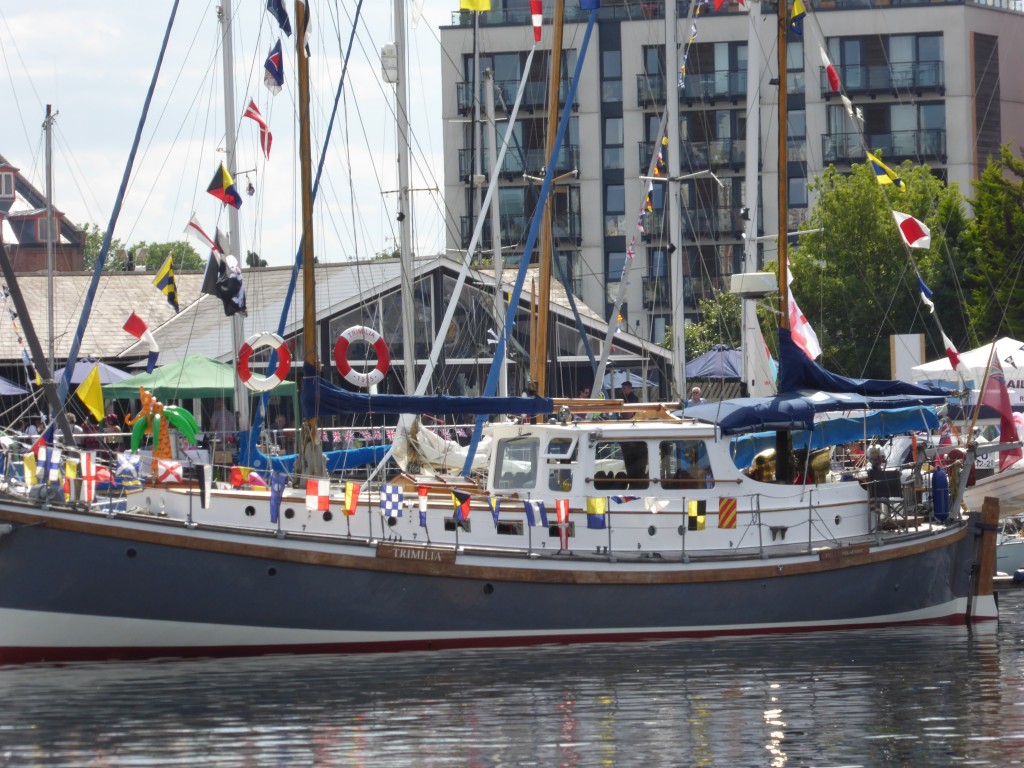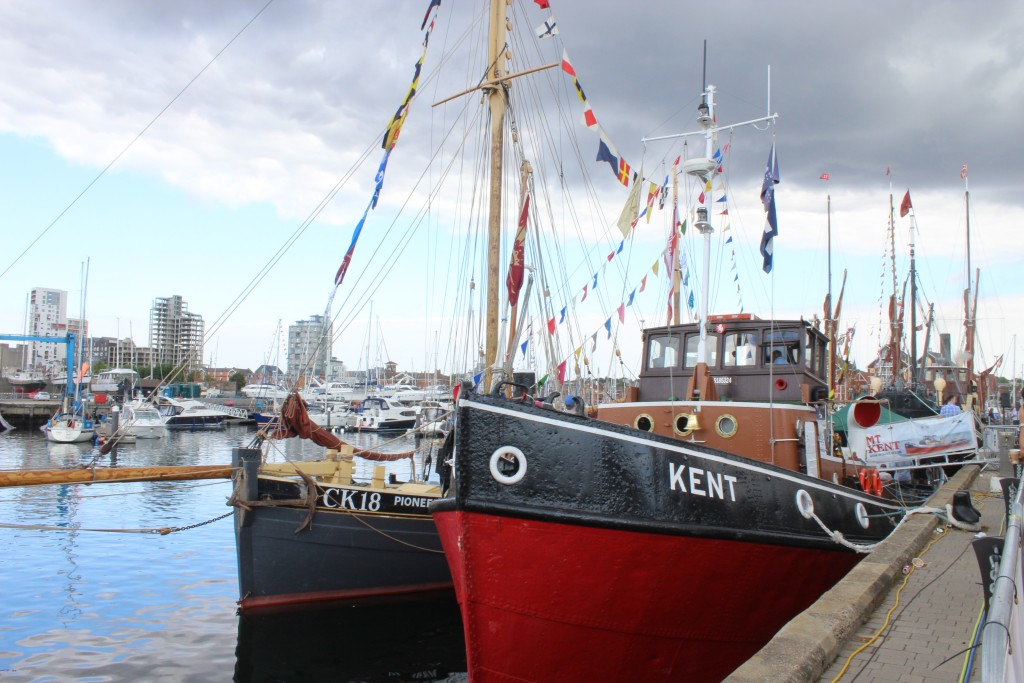 4. Go to one of the events
Over the years while I have studied at the university I have attended a number of festivals & events at the waterfront. These have included Maritime Festivals, Waterfront Celebrations, Tour of Britain Cycle Race, Pigs Gone Wild Trail, PhotoEast Festival and the many craft and food markets. Its great to see events supported by so many people. They are a great way to discover places you may have never been to before or to continue to enjoy those you already visit! Here are just a few photo's of some of the events I have been to.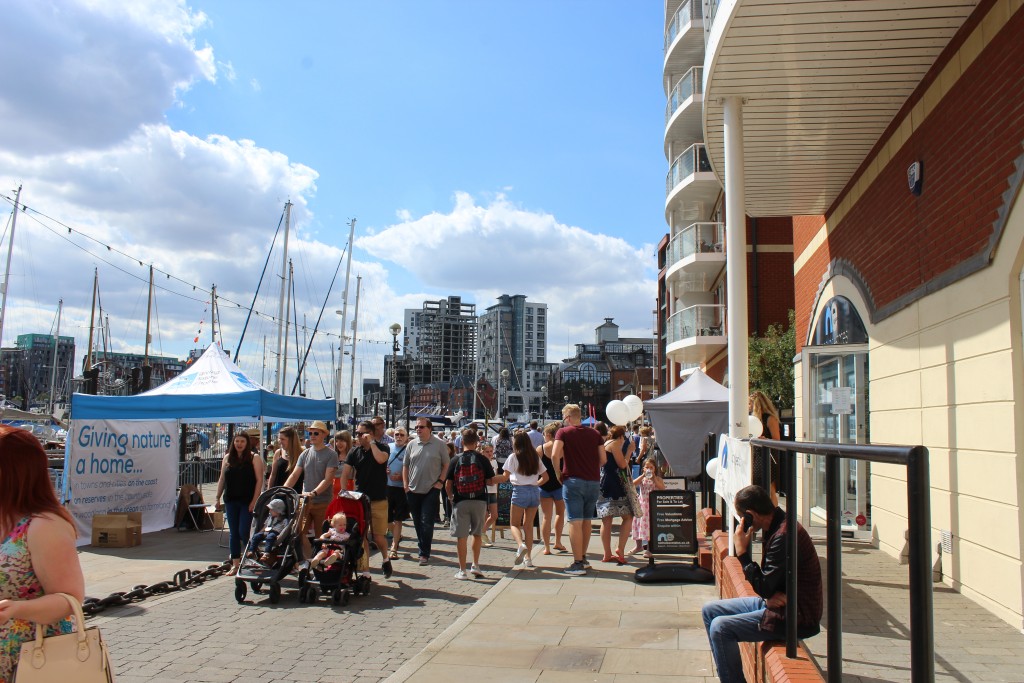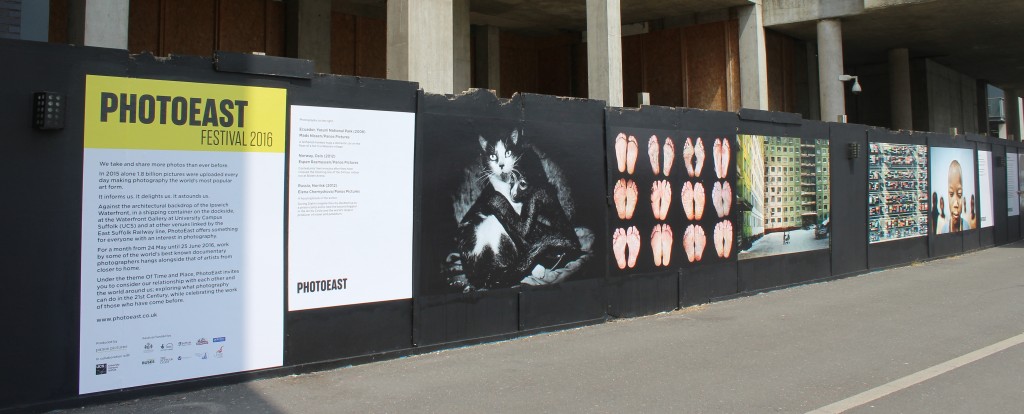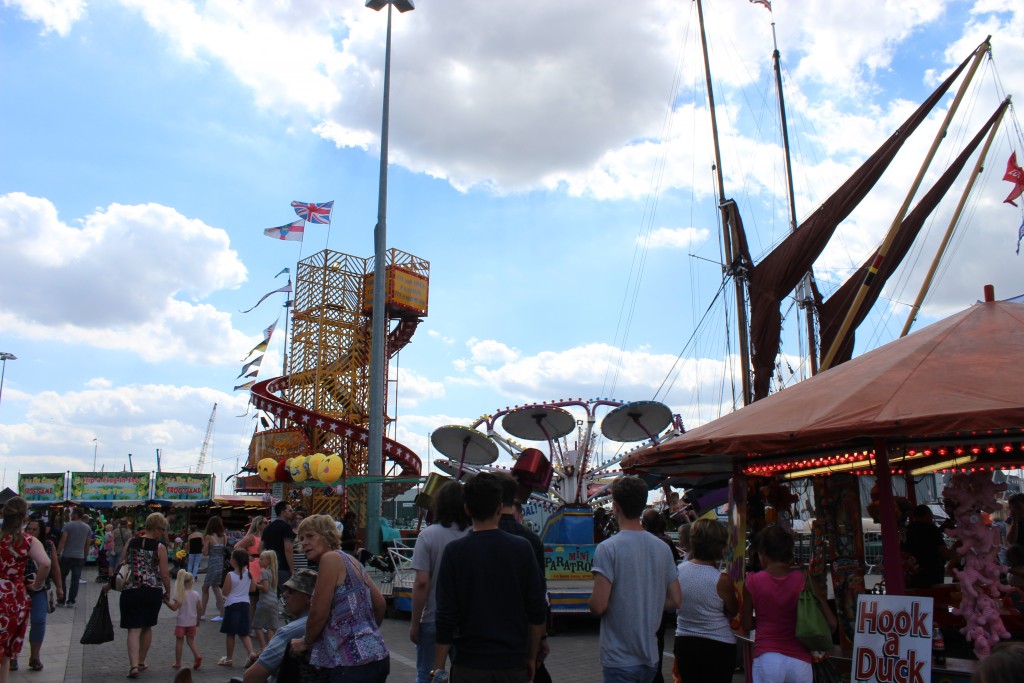 Some places will always be your favourites because of the memories you have associated with them and I am so glad Ipswich Waterfront will always be one of mine.
As I look back at my time studying at the university down at the Ipswich Waterfront it will always make me smile. I'm sure I will be back regularly for all of the reasons above and I must admit it will be nice each time I return knowing that I don't have any academic work to hand into the university now that I have graduated – I'm certainly enjoying my new found freedom!
Here are some helpful links if you want to plan your own visit:-
A great resource for finding out whats going on in the area is the Ipswich Town and Waterfront website who game me my first opportunity of becoming a blogger for which I will always be grateful.
If you are considering becoming a student at University of Suffolk I can highly recommend it – whatever your age! I can honestly say it has been one of the best decisions I have ever made!