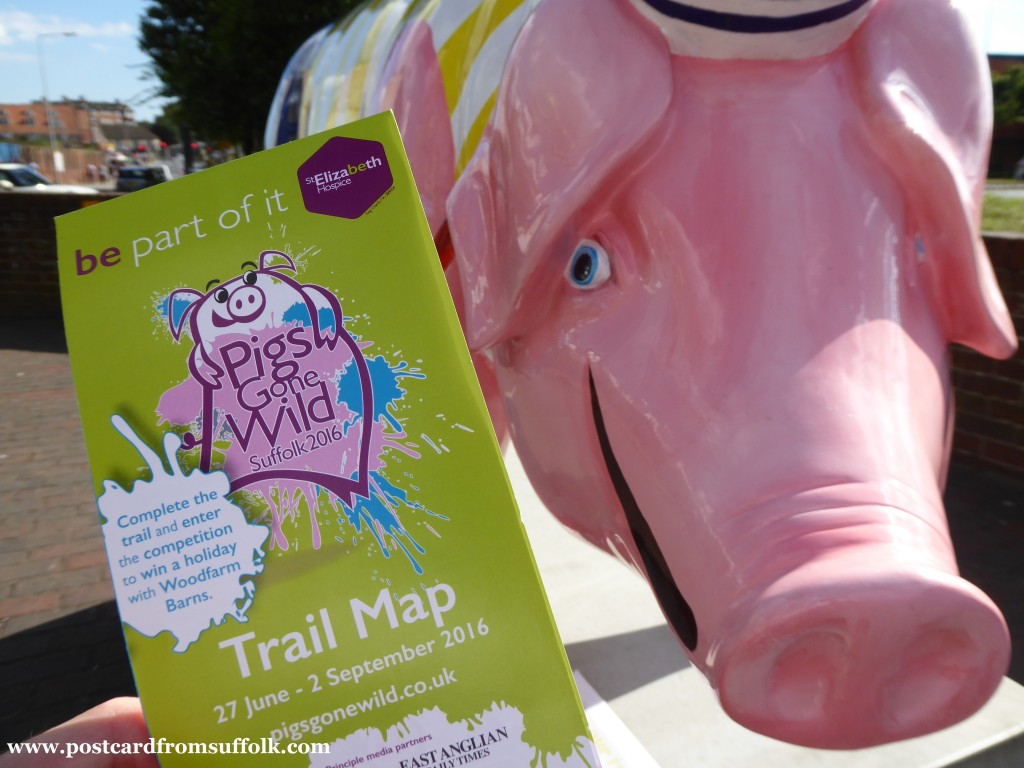 Well the sculptures on the Pigs Gone Wild art trail have now disappeared and people seem to be missing them! It's been a great summer in Ipswich and so fantastic to see the town with its very own art trail.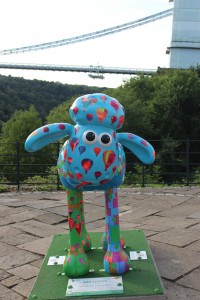 I first discovered art trails on a trip to Bristol in 2015. It created quite a buzz with visitors to the city and made an amazing amount for charity at auction so when I heard Ipswich was to have an art trail of its own I was really excited.
I did however have my reservations. You have to admit pigs are not exactly cute and cuddly, so I did wonder how they were going to look once they were 'set loose' around the town!
As I wandered around the trail on a number of different occasions seeking out the pigs to tick off on my map, it was clear that Pigs Gone Wild was going to be a success – people clearly loved them!
With the trail now finished, all the pigs are to be displayed in the town hall this weekend (10th & 11th September) Tickets have already sold out indicating how great the event has been. The pigs are to be auctioned for charity on the 22nd September so you even have the opportunity to give a pig a home!
I hope you got to see some of the Pigs on the trail, but if you missed them here are some of my highlights!
My Highlights of Pigs Gone Wild
The main thing I loved about the trail has been the way Pigs Gone Wild has got everyone chatting and smiling while they walked around Ipswich searching for all the pigs!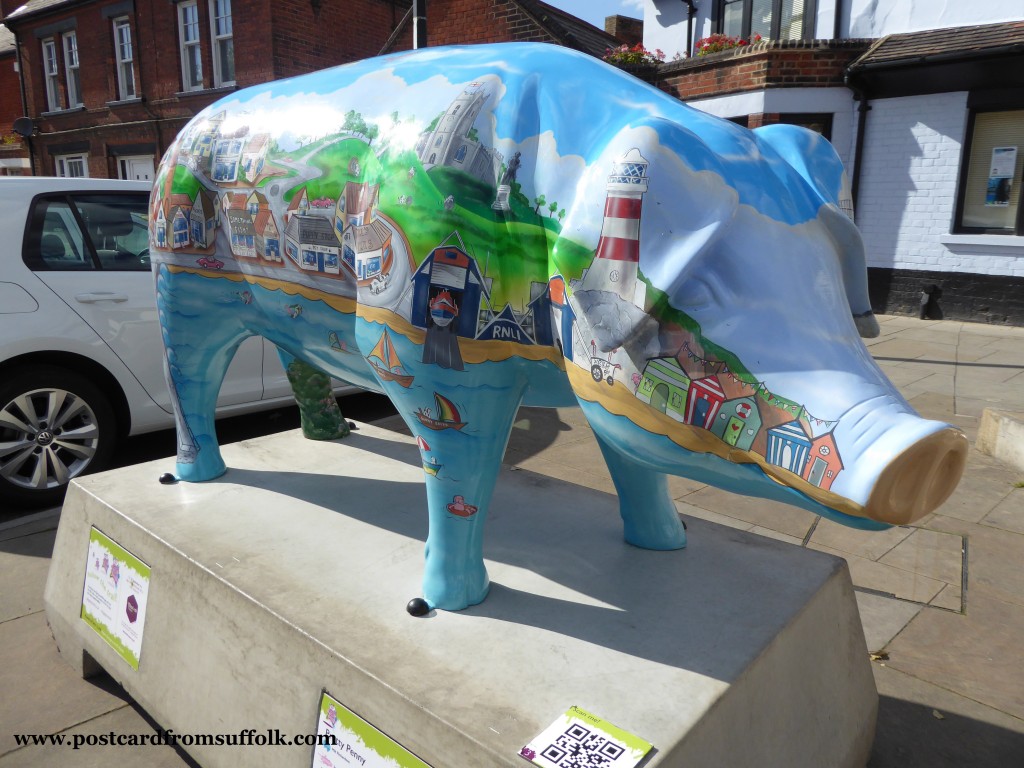 As people queued to take selfies with the pigs they were busy chatting to each other about how much they were enjoying the trail, how many pigs they had found & where they had been to find them! There were lots of children running from pig to pig, very excited to have pictures taken with them!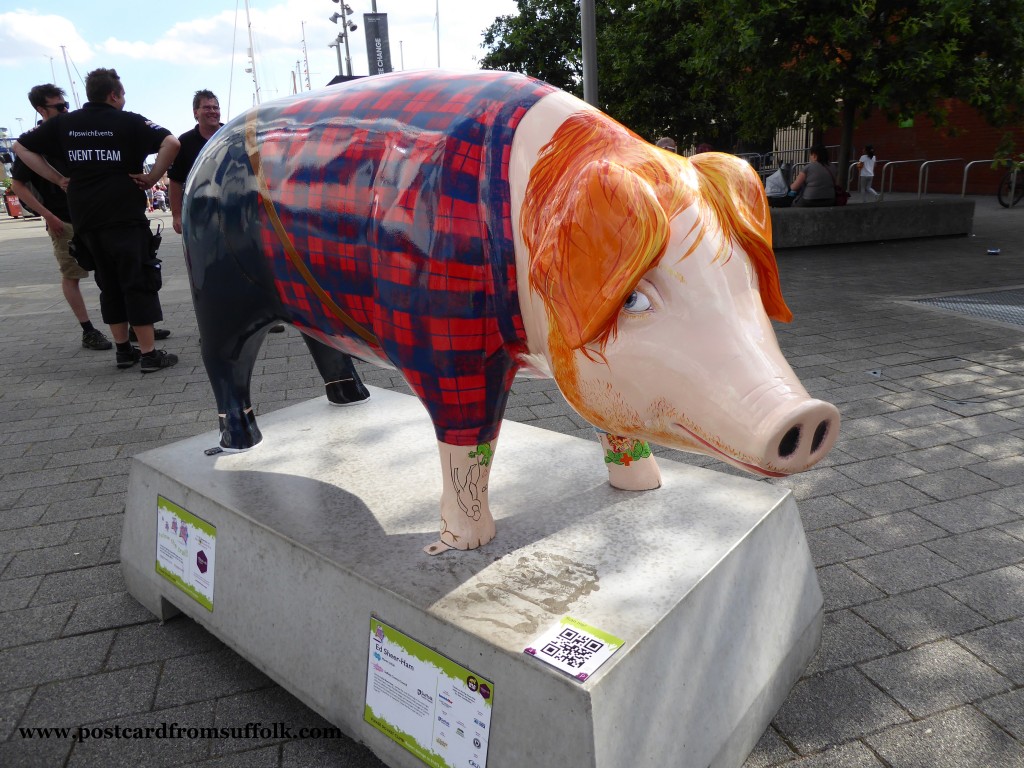 As I explored the trail myself I loved the eye catching artwork on some of the pigs. They were so bright it really made them stand out around the town.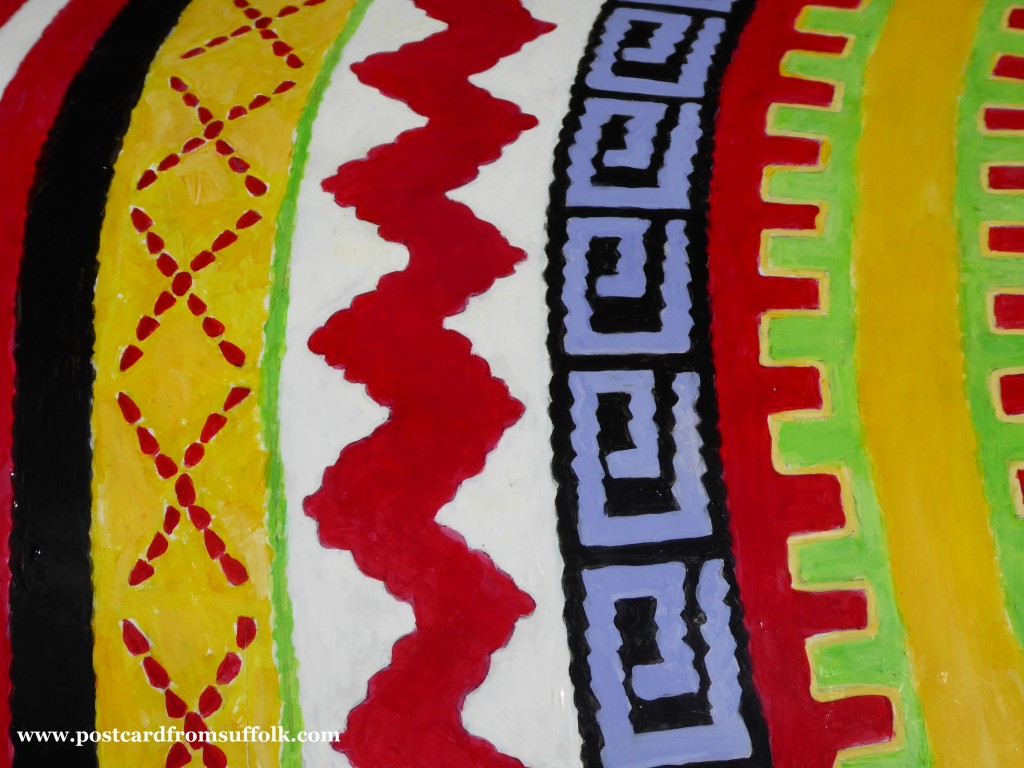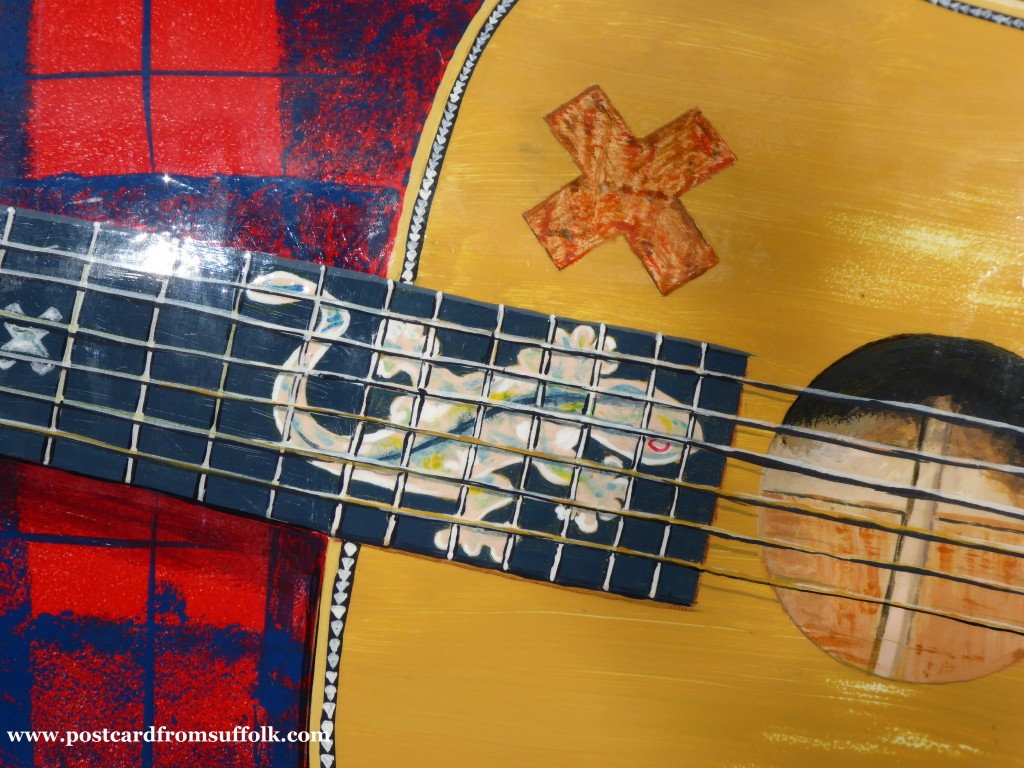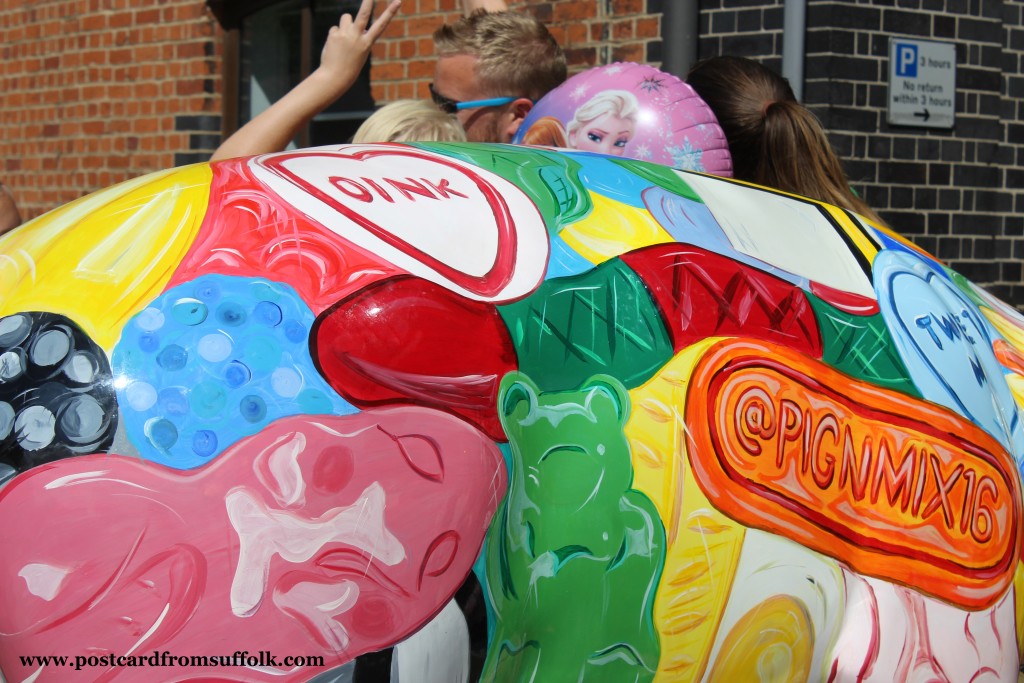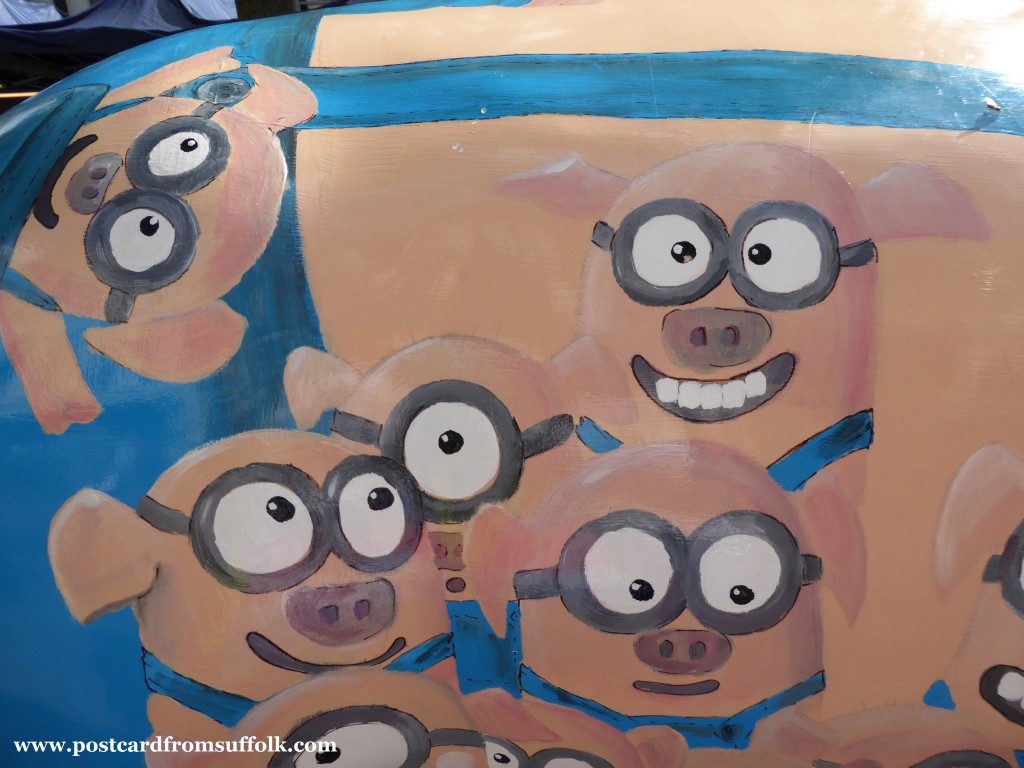 Another highlight was seeing lots of people discover different parts of Ipswich. I overheard conversations where people were looking at shops and buildings around the town saying "I've never noticed that before!" and it was lovely to see the town centre linked to the Waterfront as people made their way between the two to search for more pigs!
As I made my way into town from the waterfront, I got very excited as I discovered that Yarn bombing had arrived in Ipswich too! Having seen it before in a number of places around the country I know what a feel good factor it has, so I was delighted to see it in Ipswich!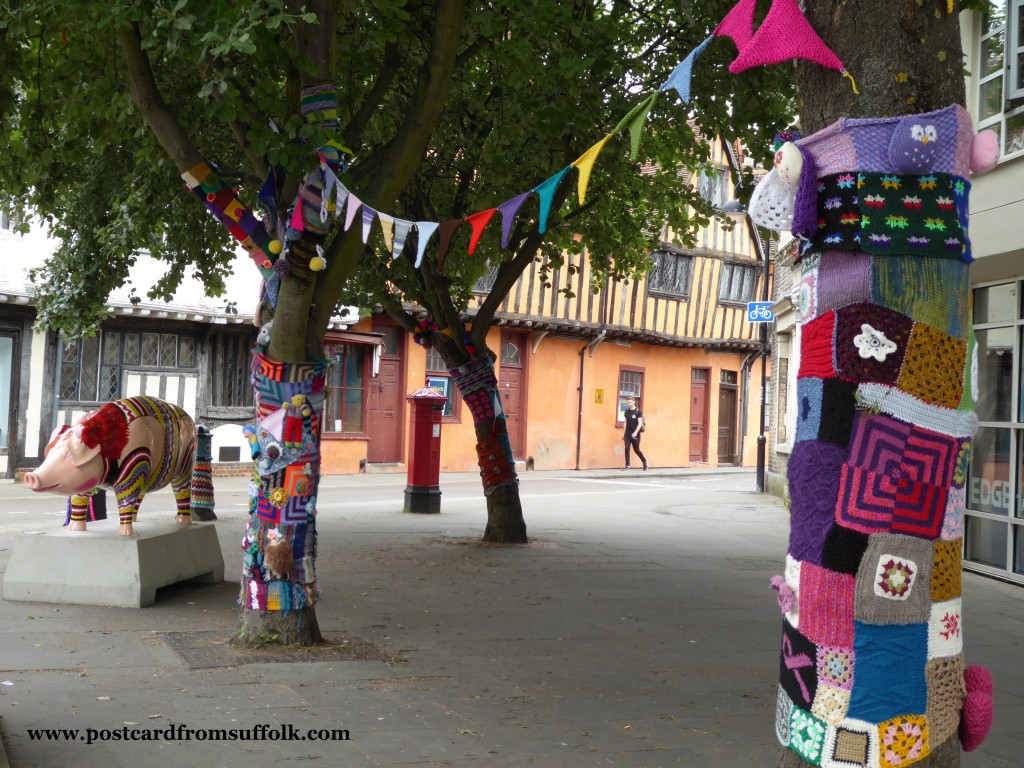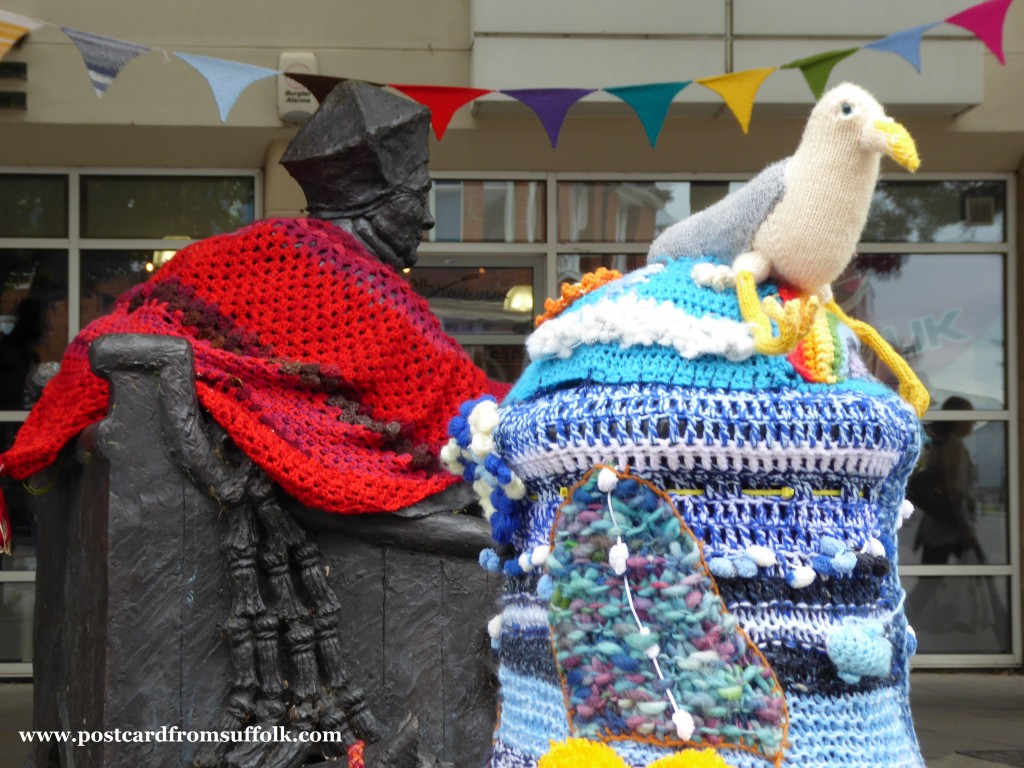 A fantastic job by all involved in bringing the Pigs Gone Wild Sculpture Trail to Ipswich. Thank you for all your hard work!  It has been a real pleasure seeing lots of people spending the long summer days, smiling, chatting and exploring our wonderful town of Ipswich.
If you want more information on Pigs Gone Wild and details of the auction click here to visit their website.