If you are looking to venture outside of Suffolk to explore somewhere different, here is my guide to visiting Ely. The great thing about living in Suffolk is that there are other wonderful counties to explore within reasonable driving distance. Ely in Cambridgeshire is a perfect example.
What to Look Out For When Visiting Ely
When approaching Ely by car you can't fail to be amazed by the sight of the cathedral in the distance. It certainly has the wow factor. When you arrive in the city centre the cathedral is the best place to start exploring and it was easy to find from our car park as it dominates the skyline!
Everything in Ely is all within easy walking distance, and during the couple of hours I spent in the city I managed to fit in some great things to do. Here were some of my favourites that are worth a look.
Ely Cathedral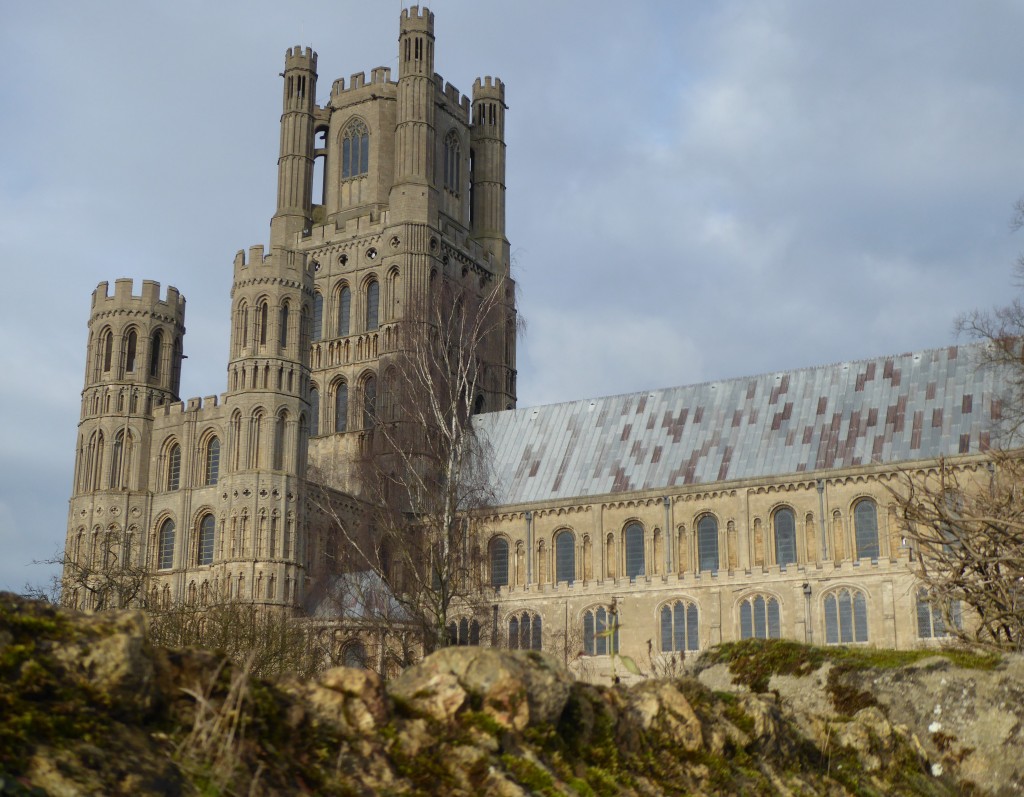 Its incredible to think that the cathedral has over 800 years of history. The architecture as you approach is quite incredible. There is a cost to enter the cathedral, although it is free if you just wish to pray, visit the gift shop or café. There are also tower tours if you want to go behind the scenes and climb lots of steps!
The gift shop is worth a visit and after I had explored more of the town I returned to the cathedral to try the café. Well its not every day that you get to have tea and cake in a cathedral is it? It was really nice too!
Oliver Cromwell's House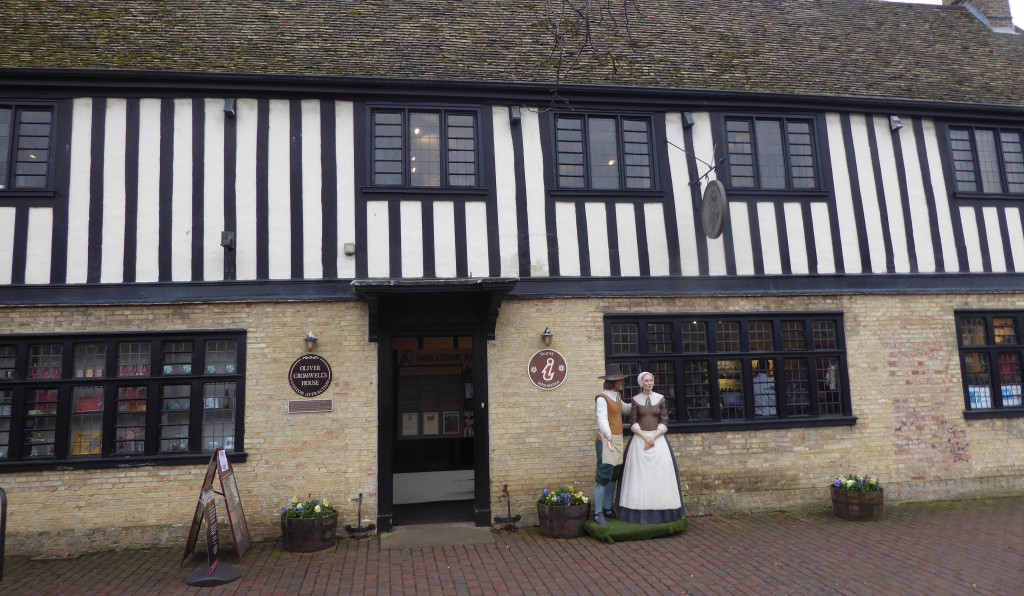 Oliver Cromwell's House dates from the 13th Century and is a short walk from the Cathedral.  Take a tour of the house to find out all about the life of Oliver Cromwell and what happened after his death (which is worth finding out about).
You will also find the Tourist Information Centre there, so its a great place to pop into when you arrive as they have lots of information to help you make the most of visiting Ely. There are also guided tours on offer, from discovering architecture around the city to ghost tours if you are brave enough!
The Eel Trail
After leaving the Tourist Information Centre I started to follow the Eel trail. Heritage trails are a great way of finding the hidden gems of a place. You can download a copy of the trail here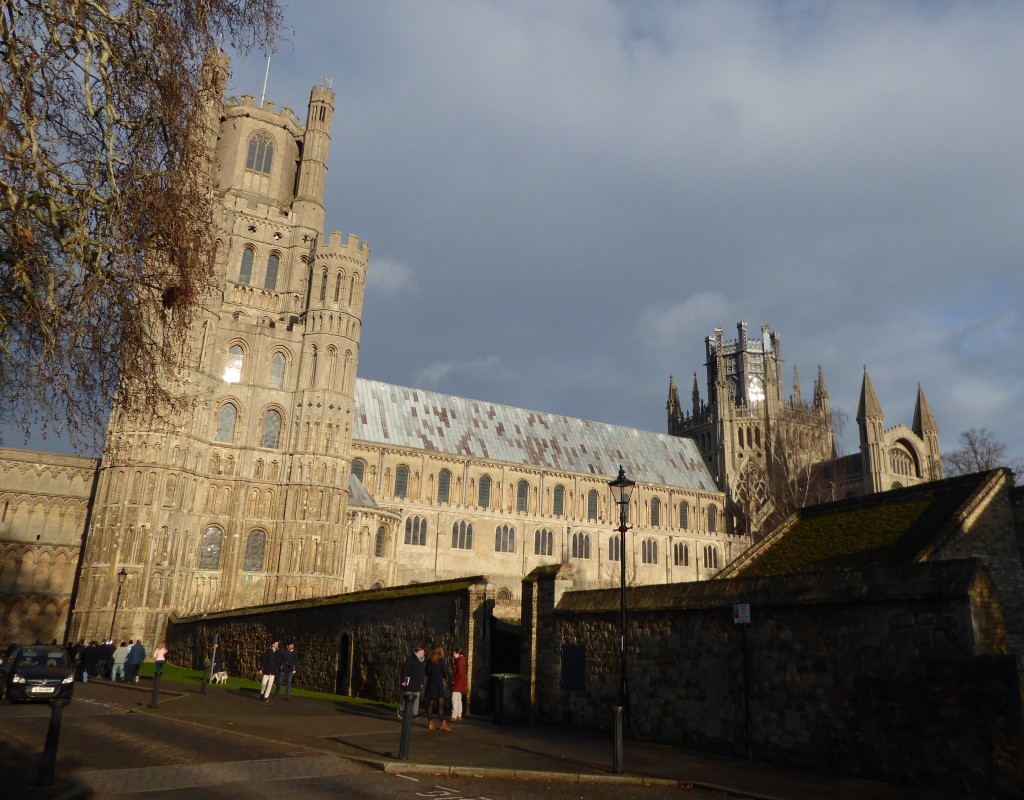 Ely used to be an island and was apparently named due to its main trade being in Eels! I also found out during my visit that there is an annual Eel Festival including the World Eel Throwing Competition – a definite date for my diary!
The Riverside
Following the Eel trail will take you down to the Riverside. Although I was visiting Ely on a cold and dull December day, it was easy to imagine how lovely it would be during the warmer months. There were a few people having a stroll and a number of fishermen hoping to catch a fish or two. It was also nice to see some narrow boats arriving and mooring up. There were places to eat close to the waters edge and on a sunny day it would be lovely to relax with a drink or two watching the world go by.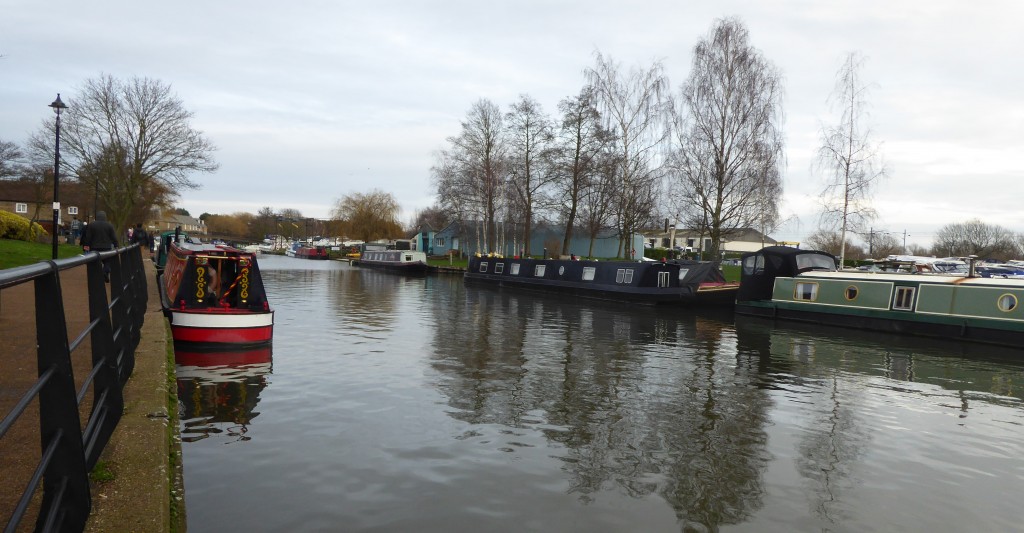 Shopping
There is a mix of well known stores in Ely as well as a good number of independent ones. I visited on a Sunday so a number of the independent stores were closed, however there were enough shops open to be able to spend a good amount of time shopping for anyone interested in retail therapy. I would certainly like to return when the independent shops are open as there were quite a few that caught my eye as I strolled around the city.
I did find an independent book shop open. I felt as if I was walking into the set of the book shop in the film Notting Hill. I think it has to be one of the nicest book shops I have ever been in, it had a lovely atmosphere and is well worth a visit – A must if you like books or event if you don't – I'm sure you will love it!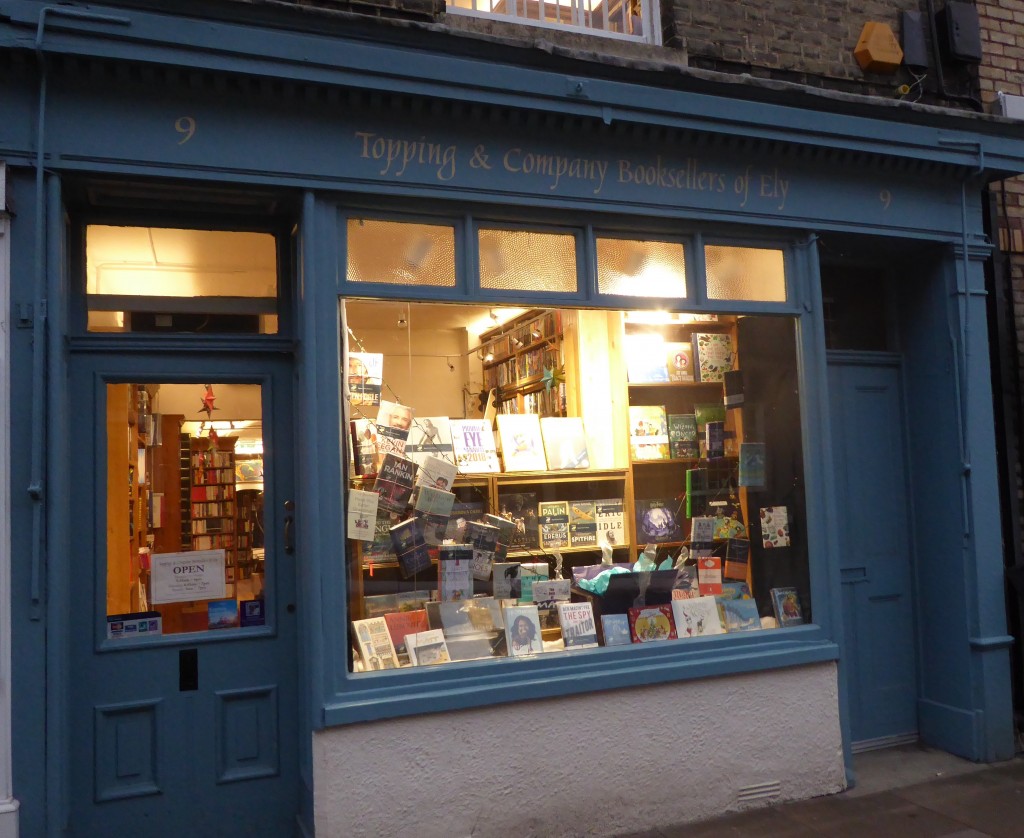 There are different markets throughout the week including craft and collectables, local produce (farmers market) and a Sunday market.
Having spent a couple of hours visiting Ely, I would definitely recommend it.  If you are looking for somewhere different to explore where you can step back in time to discover a place steeped in history, put Visiting Ely on your list. Its well worth a visit. I will certainly be planning a return trip and I am looking forward to it already!
My trip to Ely was in December 2018
Useful Links for you to plan your own visit
If you enjoyed this blog, you may like
Newmarket Horseshoe Trail  (Newmarket is 13 miles from Ely)
Touring the National Stud (Newmarket)