Following the Framlingham Town Trail is a great way of exploring this pretty Suffolk town.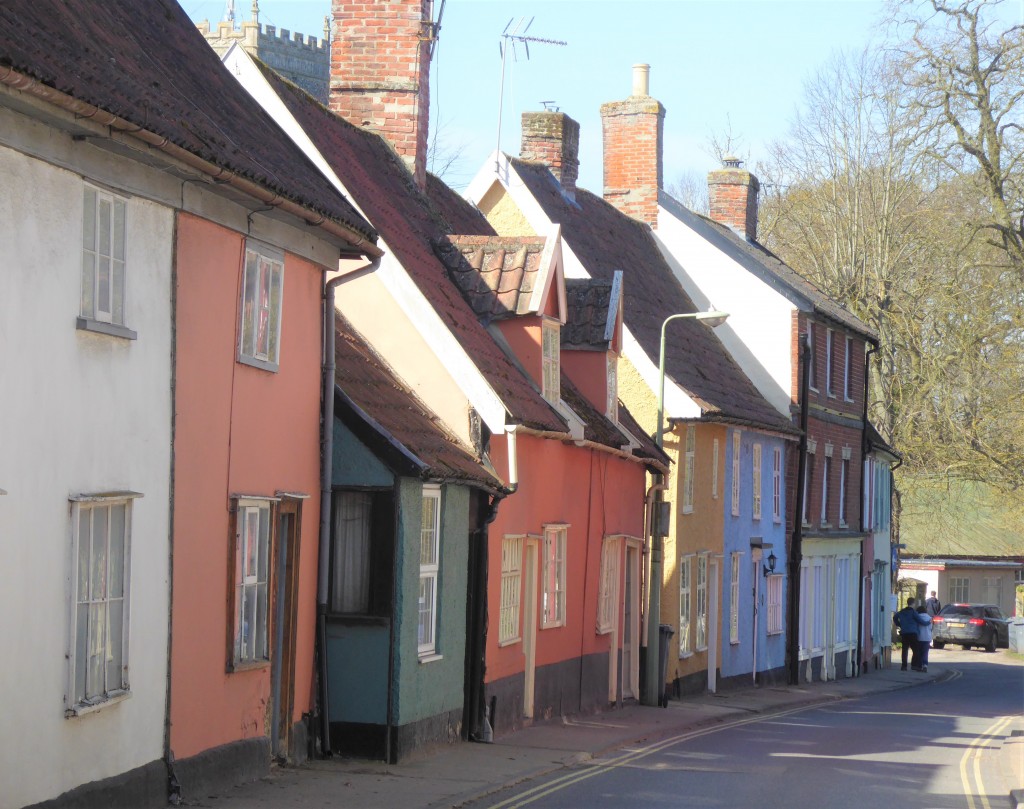 I'm very lucky to live close to Framlingham and I never tire of the wonderful houses and buildings I come across either on my way to the small supermarket to buy groceries, popping to the post office or into one of the many independent shops. Its a lovely little town full of character and well worth a visit. Here's what you can expect when walking the town trail:-
Framlingham Town Trail
Town trails are a great way of finding out more about a place and sometimes you can find some hidden gems that you wouldn't find by yourself! I often walk the town trail without realising it, as its quite compact which is great if you want to just stroll around the town soaking up the atmosphere.
Its pretty much a circular walk (although it dosent go in a circle it starts and finishes in the same place!) There are 27 buildings/ places included in the trail which starts from the Elms car park, situated next to the Mere.
Here are some of the buildings you will come across on your walk on the trail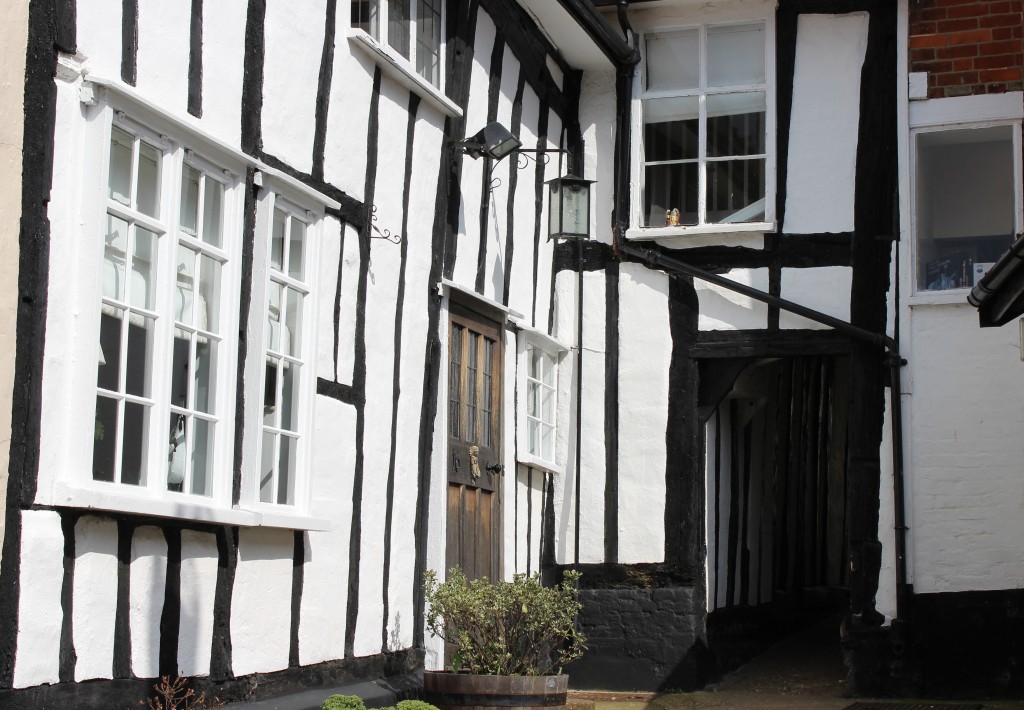 This walkway is used regularly and the 'tunnel' through the house leads onto Market Hill. The house on the left was built late 1400's and was an Inn thought to have been called the Blue Boar and later changed to the Queens Head. Its always been one of many favourite buildings in Fram (as us locals call it).
When researching the building I found out that this alley was apparently used by bear leaders who tied up their bears here to sleep while they went into the Inn. It seems bear baiting was a popular form of entertainment during this period. It is said that it was thought by parliament to have been so barbaric that they voted to ban it – but this was overturned by Queen Elizabeth I as it was her favourite sport to watch!
Once through the 'tunnel' you will find yourself on Market Hill you will find some of my favourite buildings including this one, the Unitarian Meeting House. I always admire the brickwork when I pass this building on my way to Framlingham library, situated next door in The Courthouse which was built in 1872.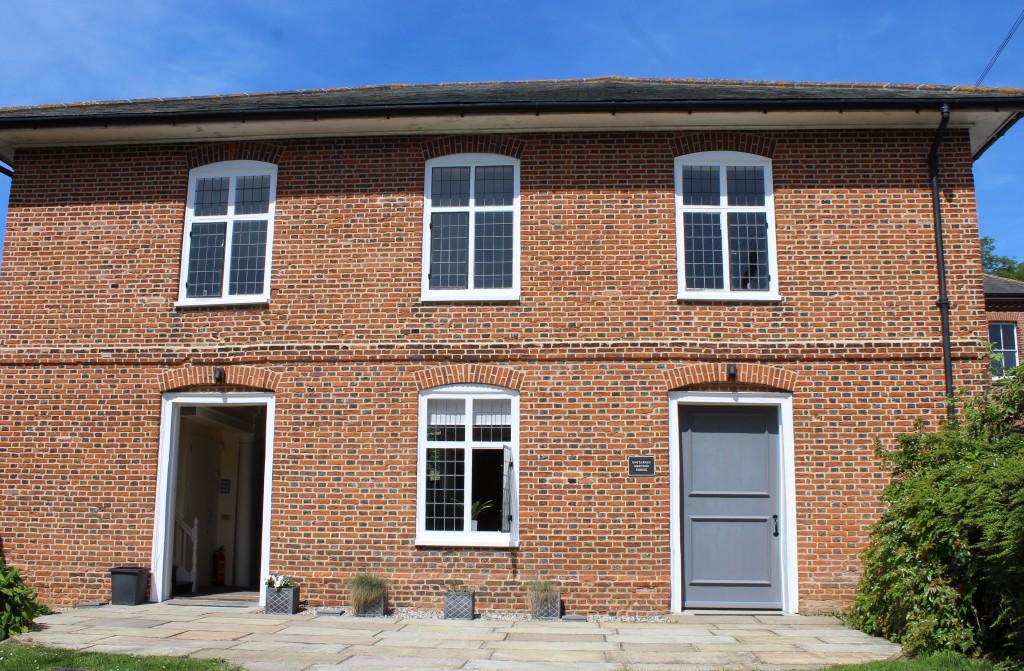 Double Street has a wonderful array of different styles of houses and apparently was the main shopping street of the town in years gone by. Many of the house's have large windows and at Christmas the owners decorate them to create an advent calendar in the run up to Christmas raising money for charity.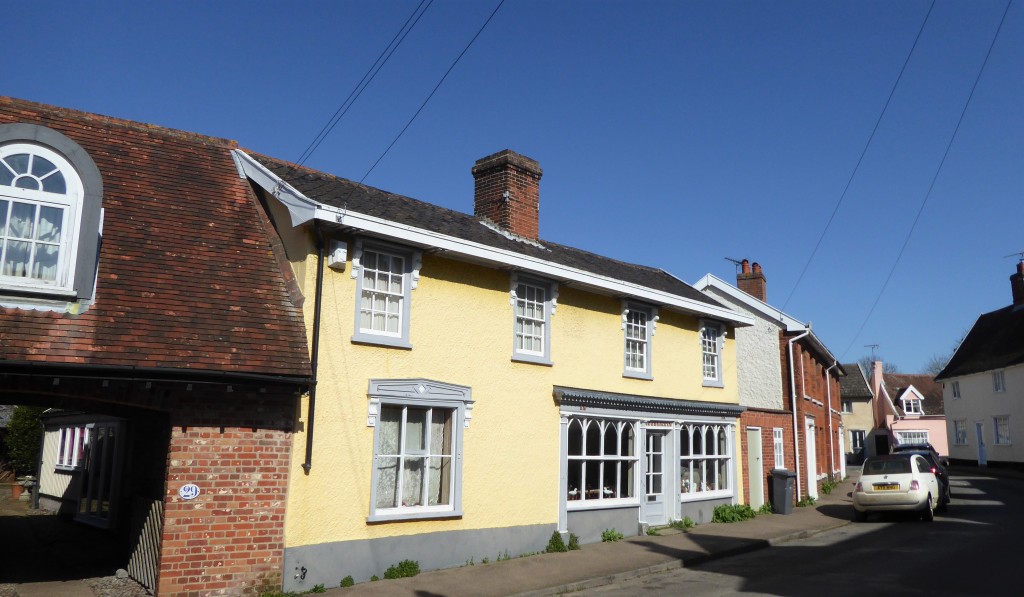 Walking along Castle Street you small 17th & 18th Century Houses. Imagine having a view of a caste from you front or back garden!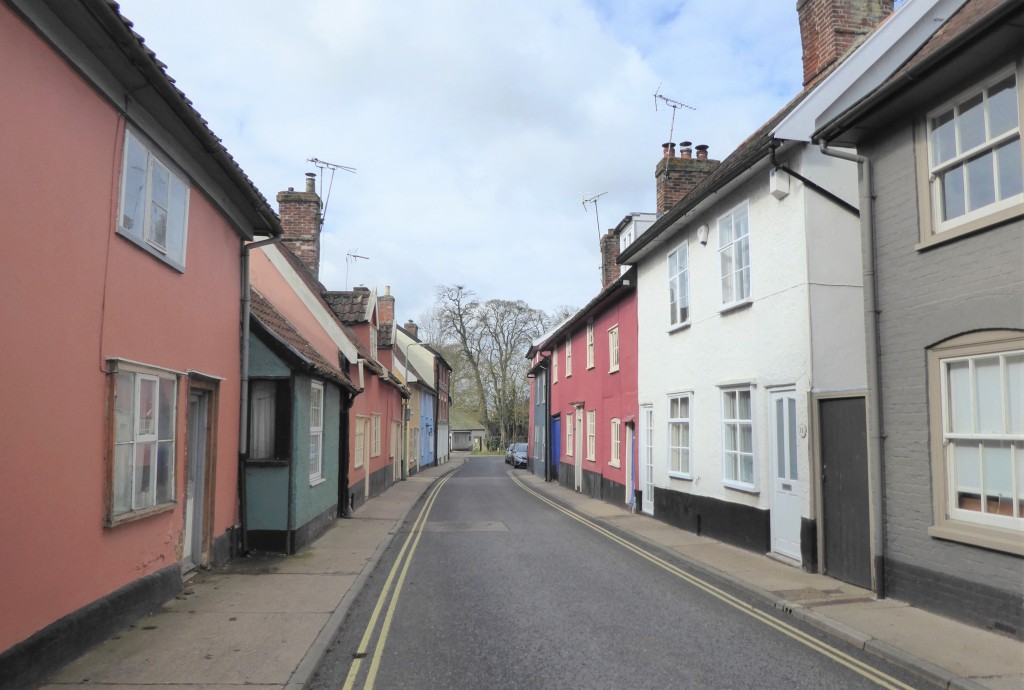 At the end of this road is the Ducking Pond. It has a small bench and is a peaceful place which is strange considering in the 17th century it was a place for witch trials!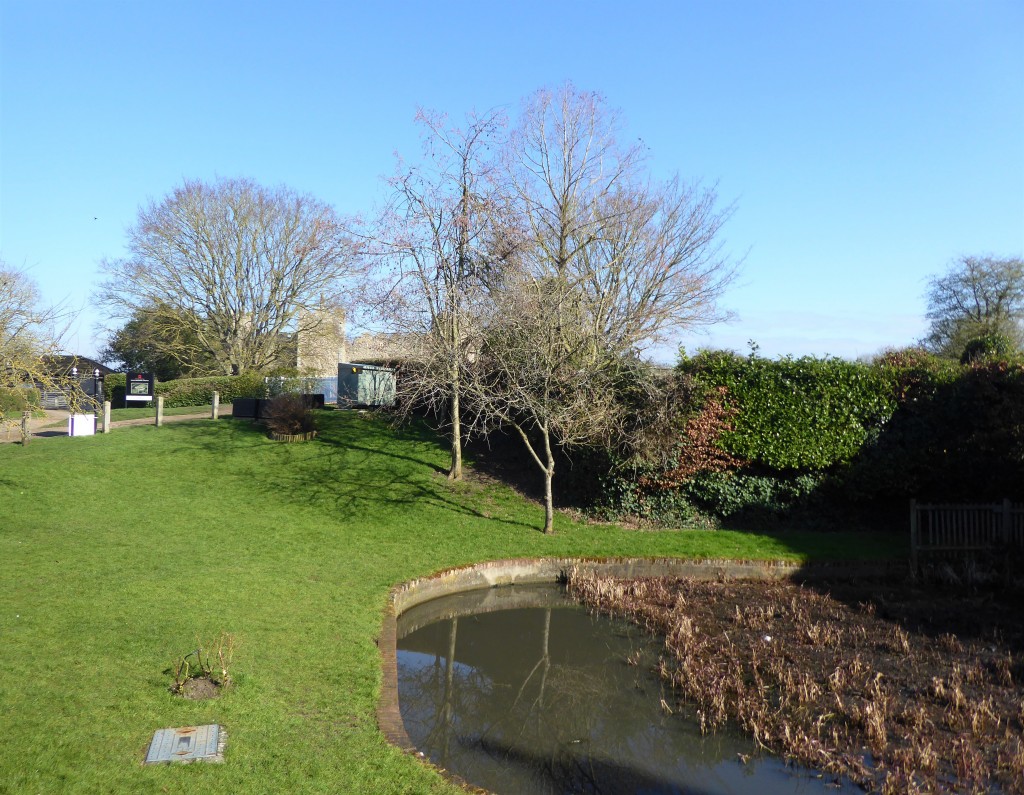 In the centre of Framlingham you will find St Michaels Church which is steeped in history and dates from around the 12th Century. Its well worth a visit if you have time.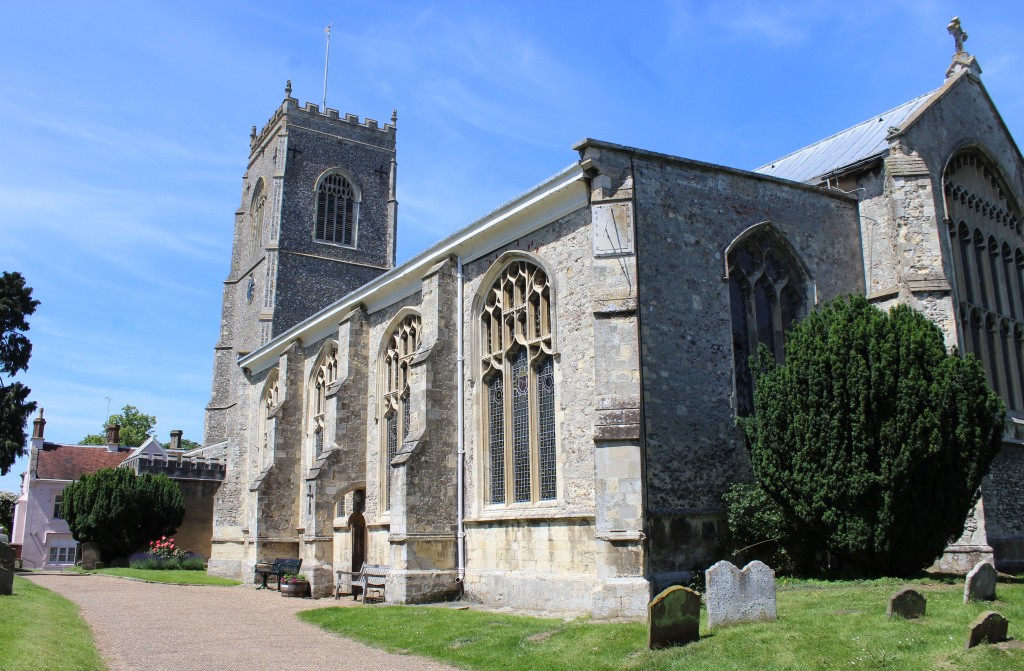 Walking around the town you realise that the buildings span many centuries. When you reach the town by car its a bit of a surprise when you find just tucked away off Market Hill in the middle of the town Framlingham Castle which was built in 1190. An English Heritage property, it has a great wall walk with wonderful views and great exhibition halls to tell the story of the castle.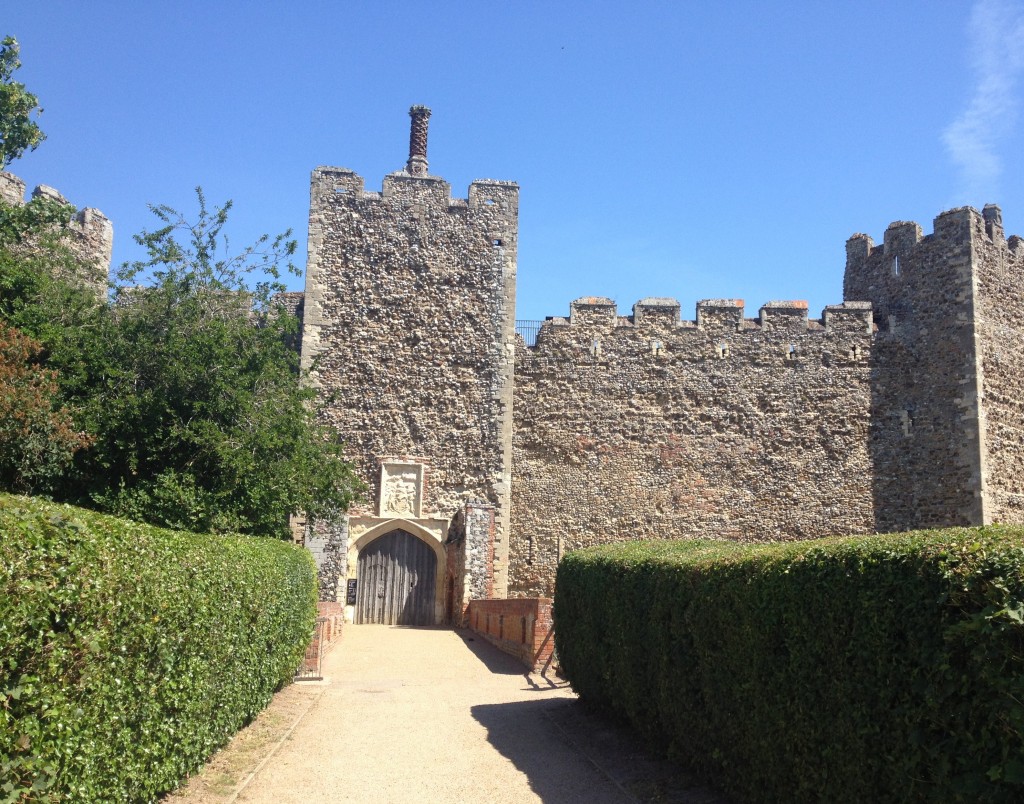 I have been very thankful to have Framlingham as my local town, especially during the pandemic. It has lots of footpaths and walking routes and of course this wonderful Framlingham town trail.
I hope you have enjoyed some of the places I've shown you and that it has inspired you to come and visit in person (please check government guidelines for travel before visiting and respect social distancing).
Useful Information
To plan your own walk around the Framlingham Town Trail you can download a copy of the trail here
There is more information for planning a day out in the town of Framlingham on their website
Here are links to some of my other blogs you may like which include days out near Framlingham:-
Why you Should visit a Suffolk Vineyard
5 Great Reasons to Visit Framlingham Counytry Show