Looking for somewhere a little bit different? A trip to Shingle Street could be just the thing!
It was voted one of Suffolk's Top 50 places to visit, which was the main reason I went.
Shingle Street is an unusual name for a place. There are no real streets to speak of just a line of houses along the beachfront overlooking the sea. Shingle Street it is certainly unique.
When driving along the twisty lanes towards the sea looking at the changing landscape, I felt slightly apprehensive. I didn't really know what to expect having never visited before. As I got nearer I began to wonder what was so special about this place that got it voted into Suffolk's Top 50?
These photos may help to explain….
A Trip to Shingle Street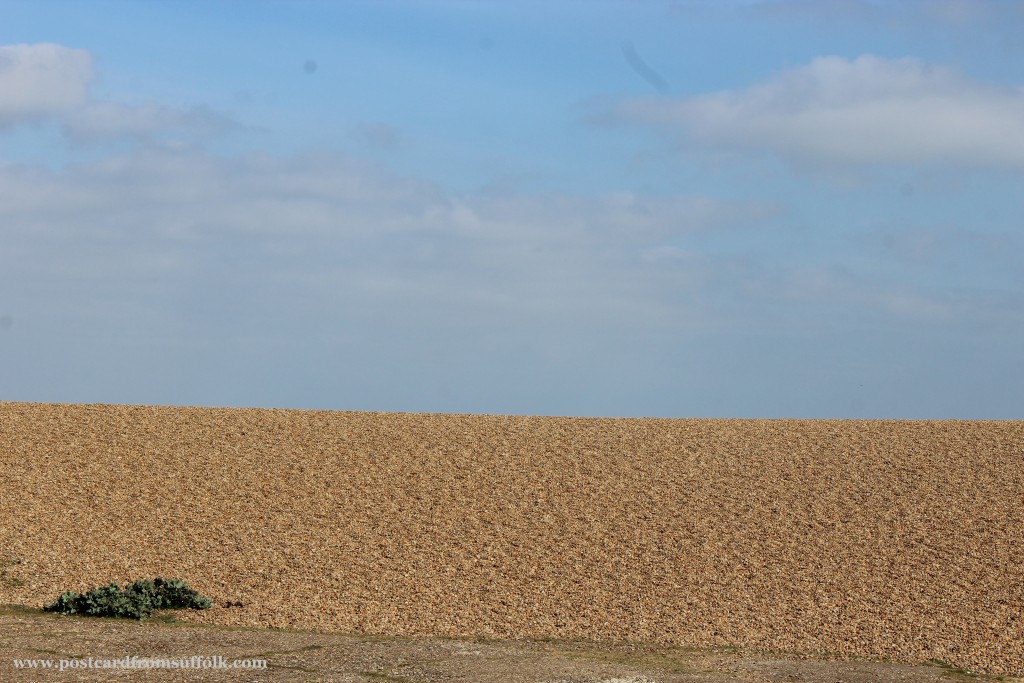 As we headed towards the shingle it was quite exciting as I'd not really researched the area too much. Its nice sometimes when you don't know what to expect – it all adds to the surprise! As we reached the top of the shingle this is what we saw….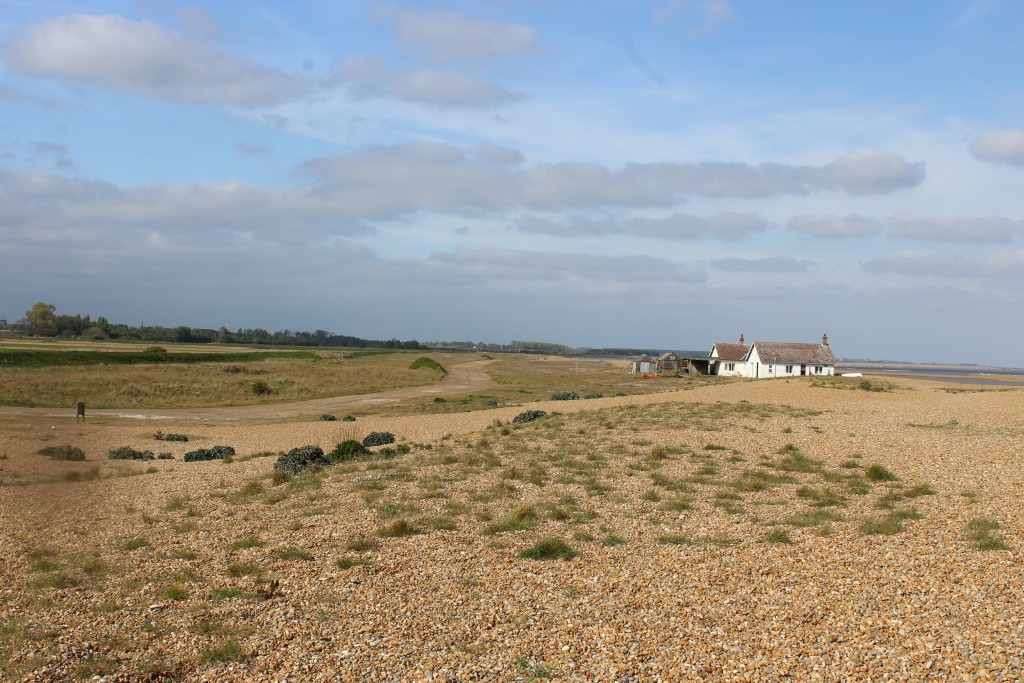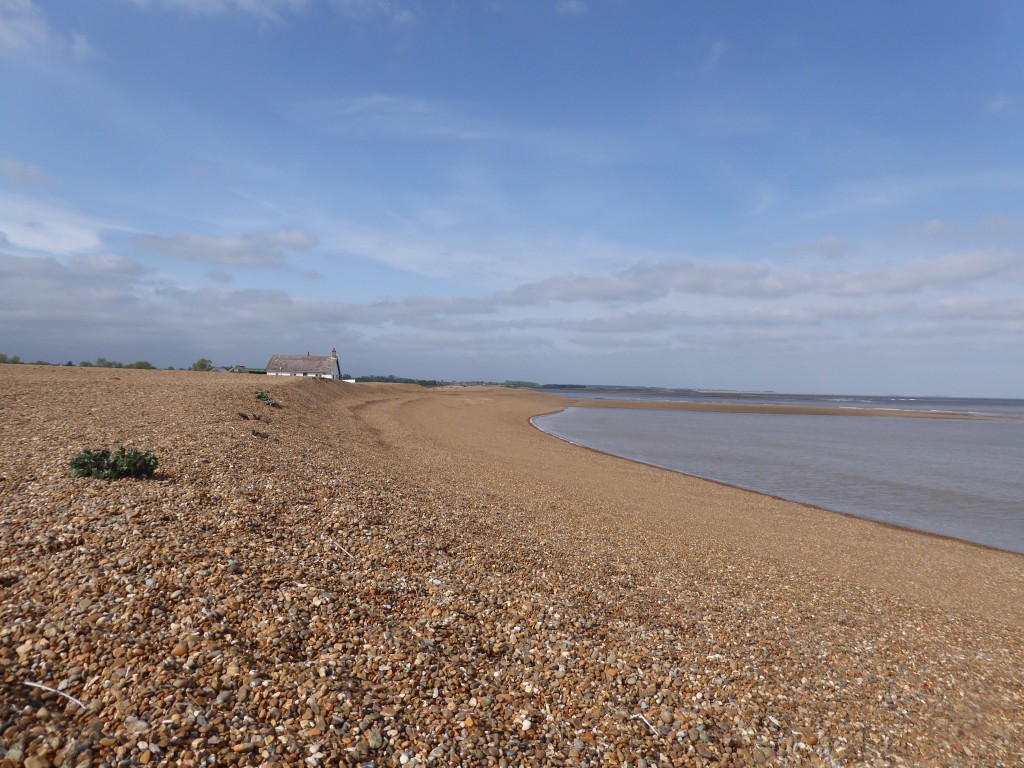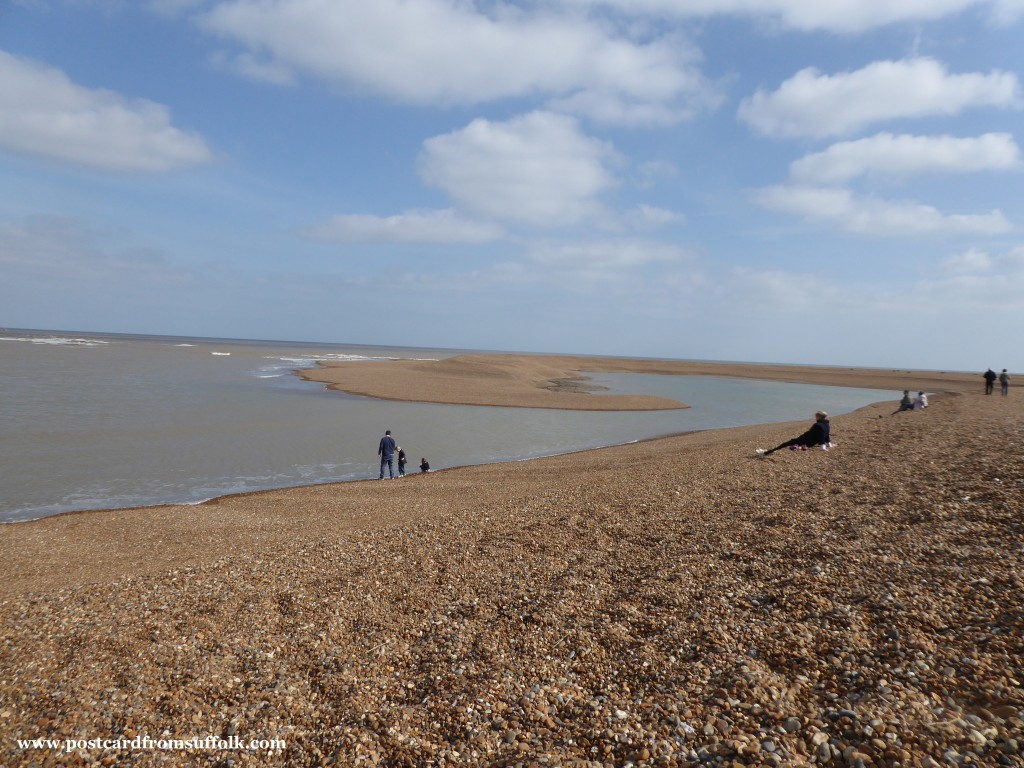 Shingle Street is a remote coastal hamlet situated between Bawdsey and Orford. A martello tower can be seen on the landscape, built in the 19th Century due to the threat it faced during the Napoleonic wars. The tower was later used as a base for Coastguards. When reading about the area on the internet there appears to be a few conspiracy stories and mysteries relating to a failed invasion during the Second World War.
As you walk along the shingle you will find a number of plants growing including Sea Pea, Sea Kale, Yellow Stonecrop and Viper's Bugloss. Its also a great place for spotting birds and other wildlife.
Having visited I can now understand why it was voted in Suffolk's Top 50. I can honestly say I have never been to a place quite like it!